Using the Maxima V-Twin Oil Change in a Box
Maxima V-Twin Oil Change Kits are designed to ease the oil change process in your Harley-Davidson motorcycle. Each kit comes with all necessary products to complete a full oil change including engine oil, transmission oil, primary oil, drain plug o-rings and a ProFilter Wrench Removal Premium oil filter.
Kits come in two forms: full change or quick change. Each kit exceeds OEM specifications.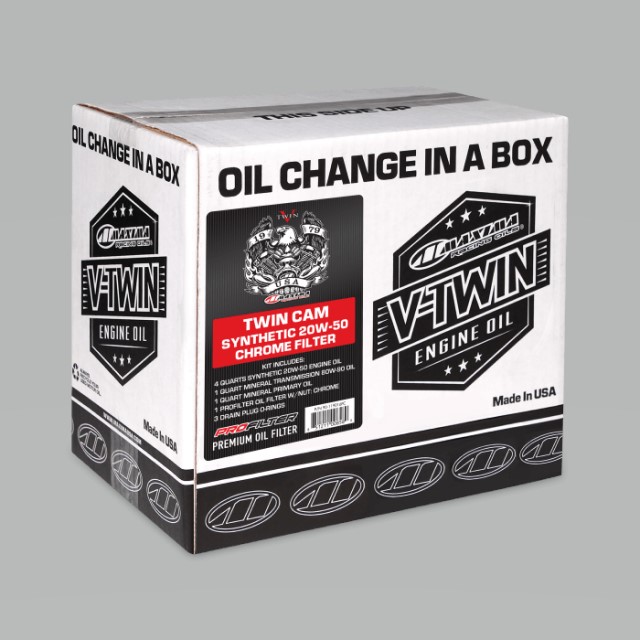 Pick up your oil change kit here and buy yourself some peace of mind.