VTV Reviews Barnstorm Cycles Indian Motorcycle Challenger Mid Control Kit
Barnstorm Cycles is putting out some cool custom stuff for the Indian Challenger, like these mid controls. Watch as Jeff G. Holt gives them a look-see.
Built for the performance minded rider, Barnstorm Cycles Mid Control kit changes the rider ergonomics significantly as compared to stock. This change allows the rider to sit in a more aggressive and flexible riding position, opening up the full potential of the Challenger platform.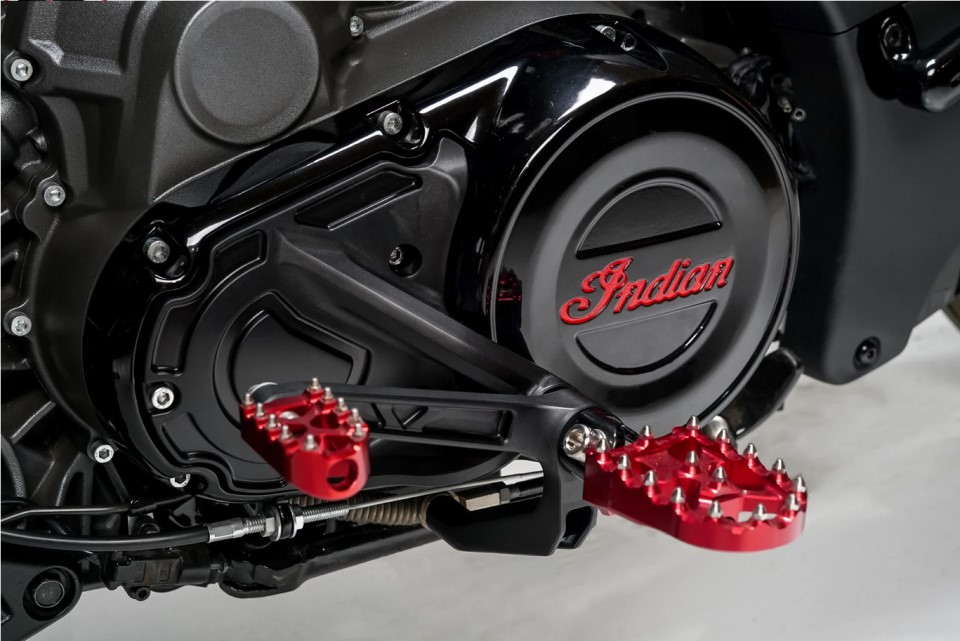 The kit also completely changes the visual dynamic of the machine, complementing and building upon the performance-inspired heritage of the Challenger platform. The components of this kit replace the factory brake side stator cover and primary side cold start cover. Installation of all supplied parts is 100% bolt-on and will work with your stock exhaust. Find out more on the Indian Challenger parts here.