VTV Rides Malaysia by Motorcycle
After the Art of Speed show we were lucky enough to get some loaner bikes from friends and ride into the mountains of Kuala Lumpur seeing Malaysia by motorcycle. About a dozen of us left downtown KL around 10am. From there we met up with two motorcycle police officers at a gas station at the base of the mountain.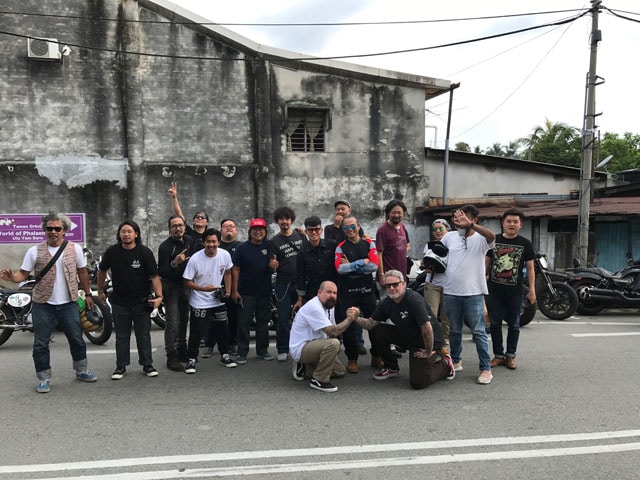 With a different language being spoken I didn't really get the gist of that was going at first. That is, until the two cops mounted up and took off up the highway. That's when myself and Chopper Dave, who was my partner on this trip, found out that the two motor officers were going to go ahead of the group and "clear the highway." That statement didn't really sink in until we were informed that when the officer in front of us waved us to go ahead that the road would be 100-percent car-less.  Dave and I would then boogie up the mountain at whatever speed we deemed fit. And sure enough about 20 minutes into the ride Dave and I did just that!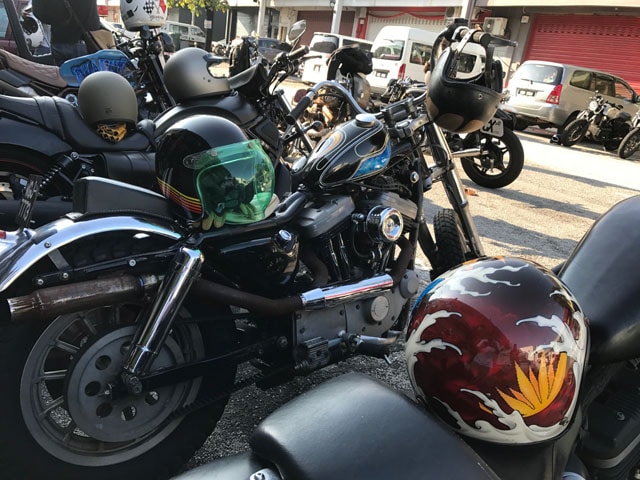 The mountain roads in this area of Malaysia are steep, filled with curves, but also pretty well maintained. We shot past the motor cop and hit the twisties. I was on a modified 1200 Sportster and Dave was on a hopped-up Ducati Scrambler. Not the fastest bikes, but actually two good handling bikes for the task. After climbing a few thousand feet and sliding around hundreds of hairpin turns we got to the top. We were plenty hungry and thirsty.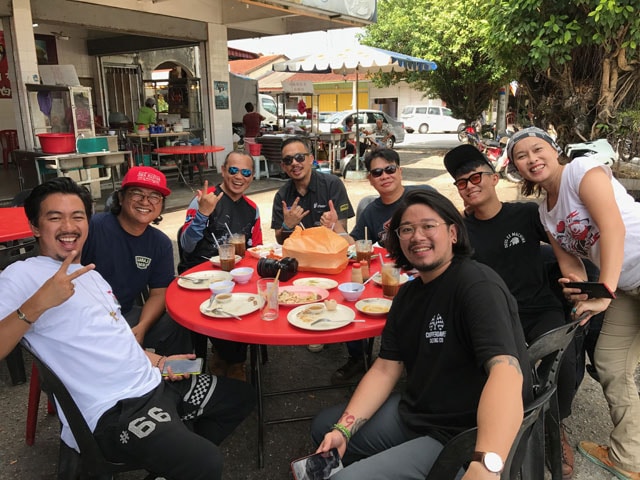 After a few minutes the rest of the group caught up and we had some lunch and a few beers at an outdoor eatery. The food in Malaysia is amazing. When people ask me what it's like I have to stop and thing. It's like a mix of Thai, Indian, and Middle Eastern food. This is because the food is pretty much a fusion of them all. That's due to the massive melting pot of people who have called this place home for centuries. The food has lots of spice. We had curry dishes, a ton of seafood, and meats like chicken or game foul. As this is a predominantly Muslim country there is not an abundance of pork. Tons of fresh vegetables with every meal also made it a very enjoyable experience.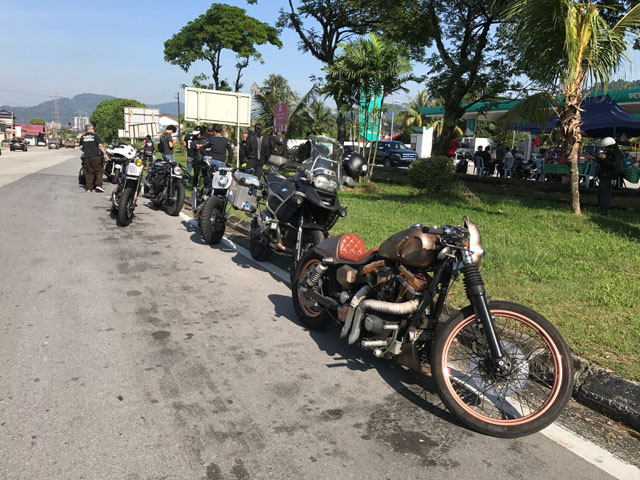 After a few hours of eating, talking, and relaxing we headed down the mountain again and into the city of Kuala Lumpur for some major lane splitting and other on-the-bike tomfoolery. This was our last day in Malaysia so we made it count with an all-day ride and some good food/fun with both old friends and new.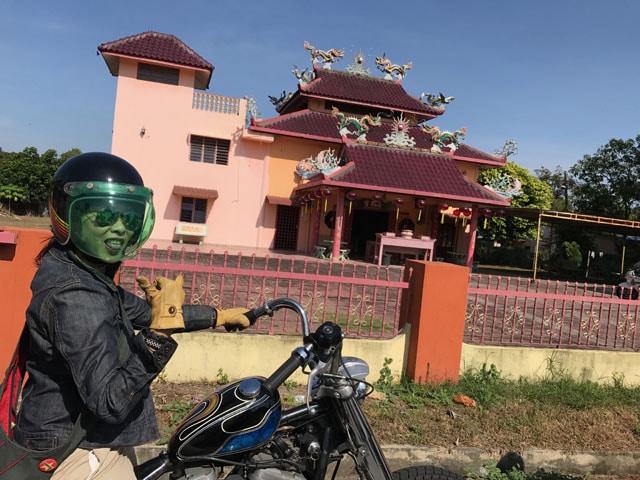 That's just what bikers should do. Even when they are half a world away from their home. If you ever have the chance to visit Malaysia by motorcycle make sure you do. The people are amazing, the food is good, and the motorcycle culture is great!