Vtwin Visionary Performance Show Profile | Continental Tire
Continental Tire makes some of the best motorcycle tires on the market and we're stoked they're a sponsor on the Vtwin Visionary Performance Shows. Founded in Hanover in 1871 under the mouthful "Continental-Caoutchouc- und Gutta-Percha Compagnie," they made soft rubber products, rubberized fabrics, and solid tires for carriages and bicycles. We all know how history turned out for carriages. Unlike the horsedrawn conveyances of yore, Continental adapted to the age of the combustion engine. Continental balloon fabric even sealed the gas cells of the first German airship. In 1904 Continental became the first company in the world to develop grooved tires for automobiles. Since then, they've moved into all kinds of rubber products, including motorcycle tires.
Motorcycle Tire Mania
As you'd expect, Continental Tire has learned a lot about motorcycle tires over the years. Here's a quick thumbnail sketch of some of the tires they have to offer for Harley-Davidson and Indian motorcycles.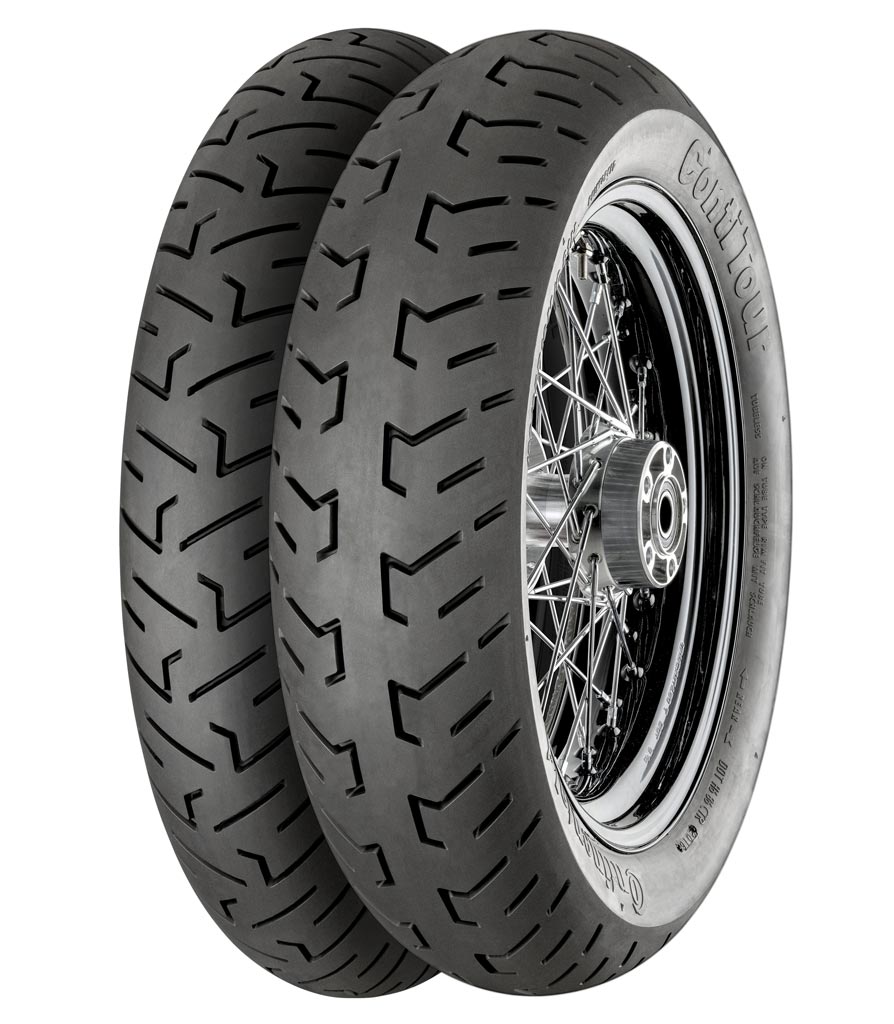 The Continental Tire flagship in cruiser rubber comes in various sizes. What's more, the ContiTour's unique groove-less center tread band extends mileage while maintaining exceptional stability. And the reinforced carcass provides a comfortable ride and supports heavy loads.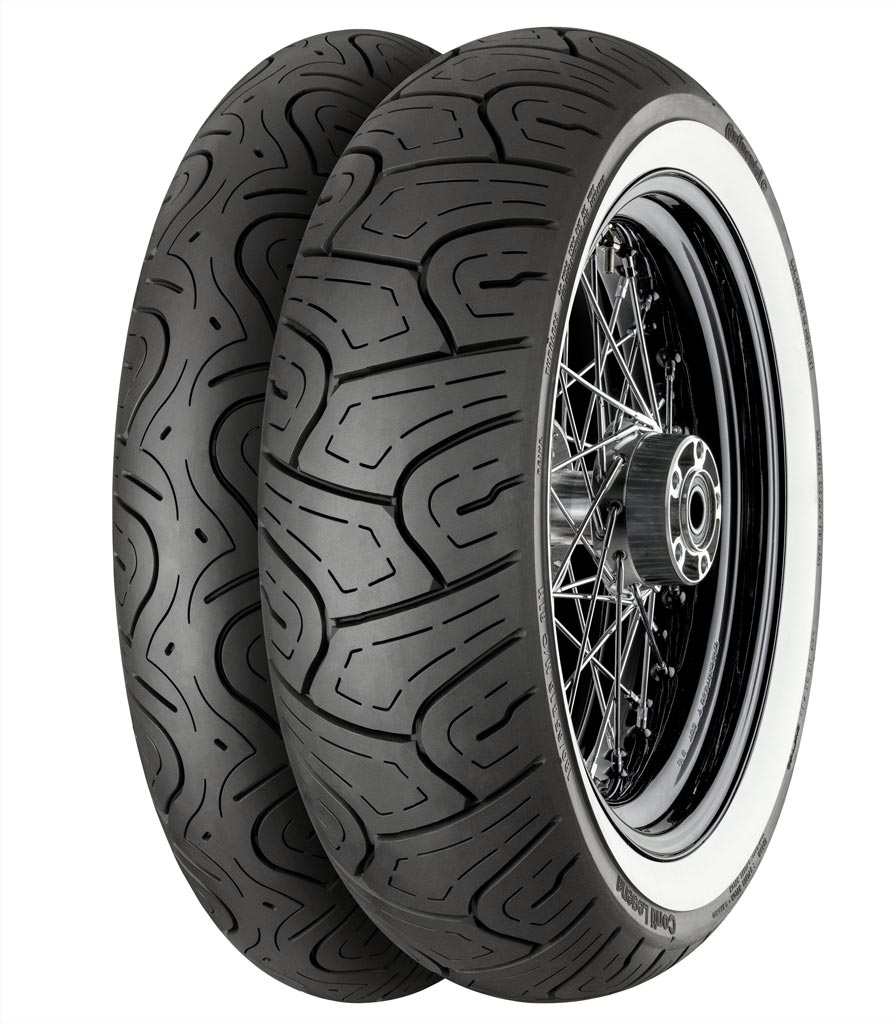 With its vintage style and modern technology, the ContiLegend is a great upgrade to your cruiser, racer, touring or V-twin motorcycle. And its unique pattern design ensures easy handling in wet and dry conditions thanks to its multi groove pattern. MileagePlus Technology features a compound that significantly extends mileage while maintaining exceptional handing and consistent performance during the life of the tire.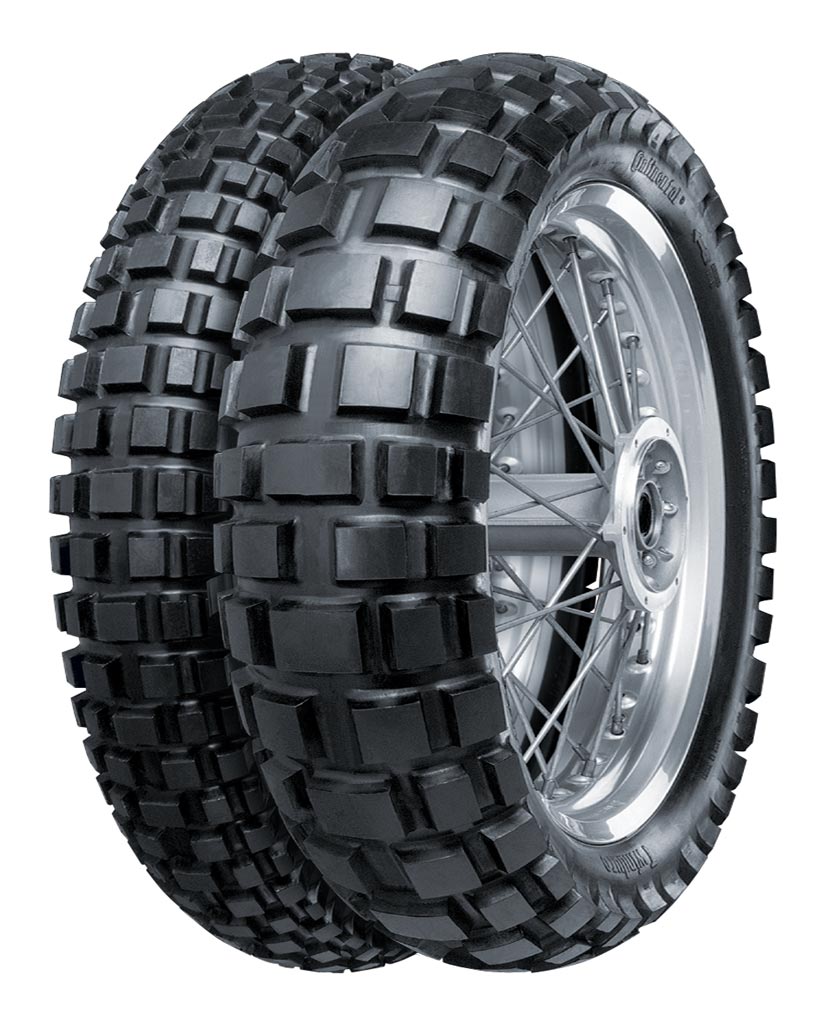 Resurrected from their heyday in the 1960's, scramblers made a comeback in the custom bike scene. The aggressive Continental TKC 80 complements to their rugged look. Also, the wide block tread pattern gives the bike a unique appearance and provides excellent braking and traction on a wide range of surfaces.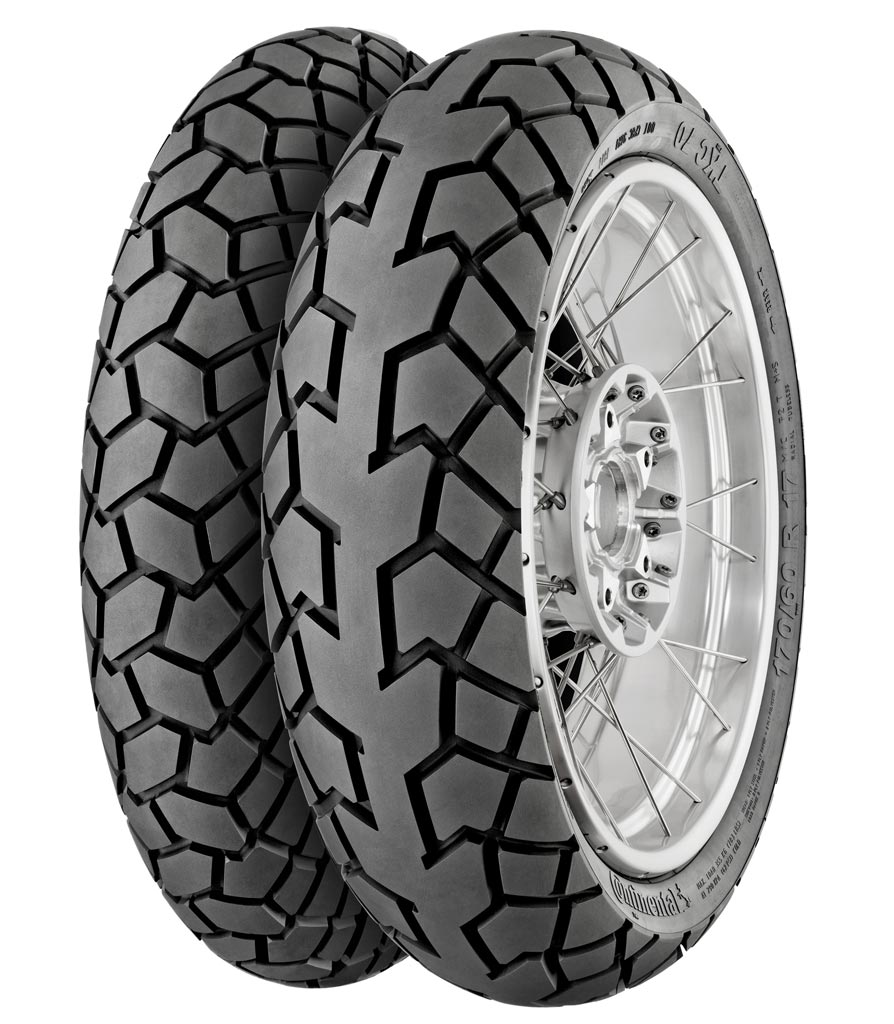 Agile on streets and safe on gravel roads, the TKC 70 is positioned for light to medium off-road use as well as street performance. It's semi-dual compound technology allows different levels of hardness on the central tread and shoulders, increasing mileage and improving grip. As you'd expect, fitments are available also for modern scramblers.