Vtwin Visionary Performance Show Profile | D&D Performance
D&D Performance not only stepped up as a Vtwin Visionary Smoky Mtn Tour sponsor, they're also bringing their A-game to our performance bike shows, too. Considering the company originated with a motorcycle racer, their history flows into the show's vibe.
So of course D&D Performance makes high performance exhausts for 2018-2020 Harley-Davidson Softails. Each pipe customizes the look and performance of your Softail to your riding style. And, naturally, the manufacturer offers them in more than one style. One of them being the M8 Bob Cat Upswept for Softails.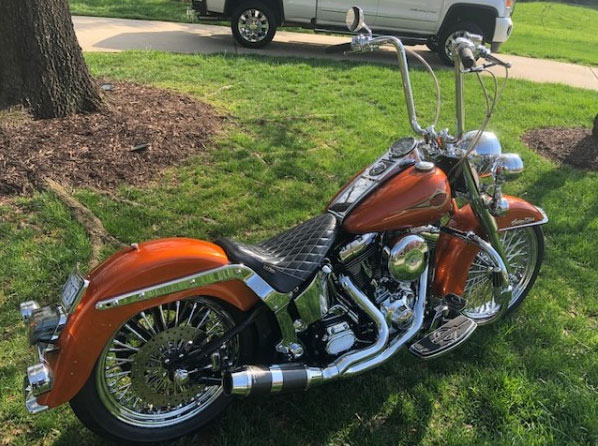 Its stepped header measures in at 1 3/4- to 1 7/8- to 2-inch to 2 1/4-inch diameter. Moreover, they're available in chrome with a ceramic header or black with a black ceramic header.  All of the shop's Milwaukee Eight exhausts products are designed, manufactured, and tested in their facilities. You'll see more of their motorcycle products online at their website. Or you can ask 'em in person at our next show.