Arai Helmet Awarded FIM Gold Medal
Michio Arai was awarded the Nicolas Rodil del Valle Gold Medal and praised for meritorious service by the Fédération Internationale de Motocyclisme (FIM; English: International Motorcycling Federation) as president and representative of Arai Helmet, Ltd. a manufacturer of rider helmets based in Omiya City, Saitama Prefecture, Japan.
The FIM is an international organization standing as the head of supervising motorcycle sports in more than 80 countries around the world. Based in Switzerland, the FIM is recognized by the International Olympic Committee as well. This special gold medal, first presented in 1983, was awarded to persons with significant contributions to 2-wheel racing activities and management of businesses and was awarded only in the case where there was a qualified person.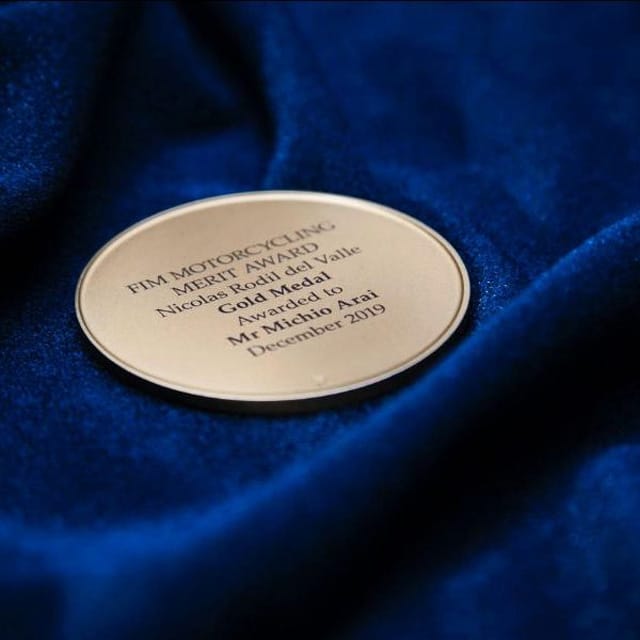 Furthermore, while Mr. Arai is the 23rd person awarded this gold medal, he is the first ever awarded as a maker of rider safety equipment.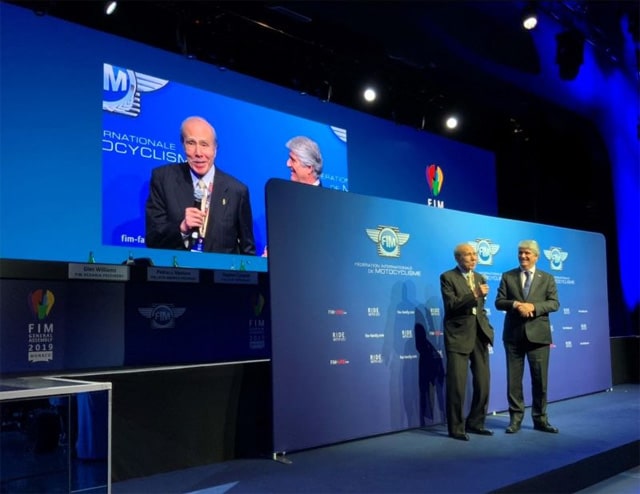 Understanding the reason for this award, Arai Helmet continues to make helmets without compromise for the sake of rider protection since the company's founding as the first motorcycle helmet manufacturer in Japan.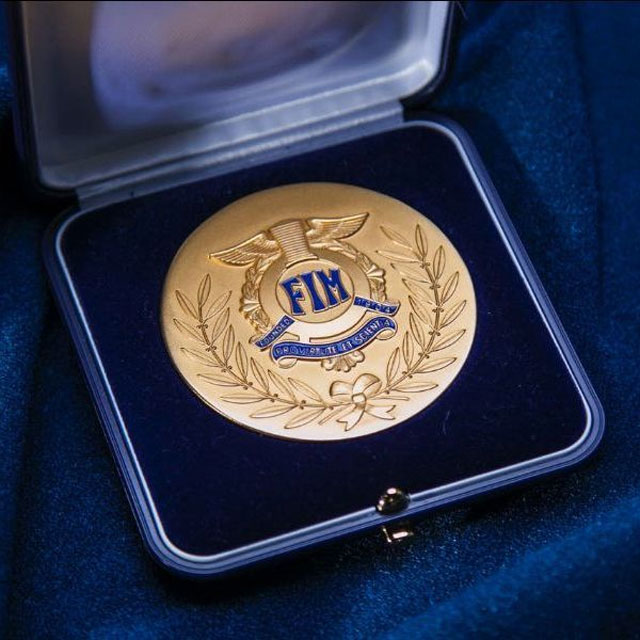 It's not an exaggeration to say these contributions are recognized around the world by the granting of this award.