Arlen Ness 15-Spoke Inverted Air Cleaner
The Arlen Ness Inverted air cleaners' forged billet design maximizes airflow by pulling in air from all directions including the face of the air cleaner.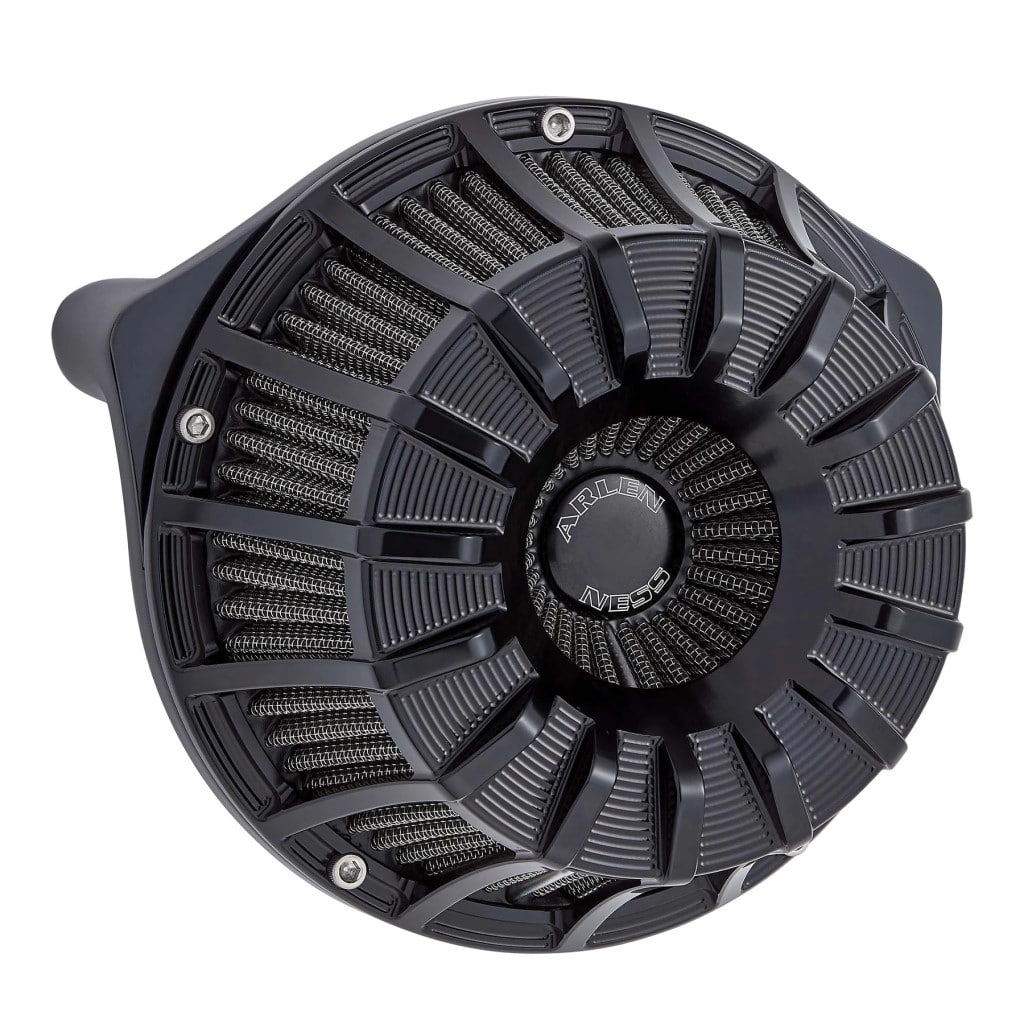 Each performance air filter features an inverted pleated top and is handmade from black synthetic filter element wrapped in a stainless steel mesh. Find out the full details here.