Le Pera TailWhip Seat Reviewed
Jeff G. Holt of V-twin Visionary punished the Le Pera TailWhip seat on a Harley-Davidson bagger for over 2k miles. And it took great care of him. Hear the many great things to say about the comfort, performance, and quality of the motorcycle seat.
Taking the KickFlip one step beyond, the new LePera TailWhip for 2008+ Harley baggers brings more comfort to your passenger thanks to its whipped-up tail.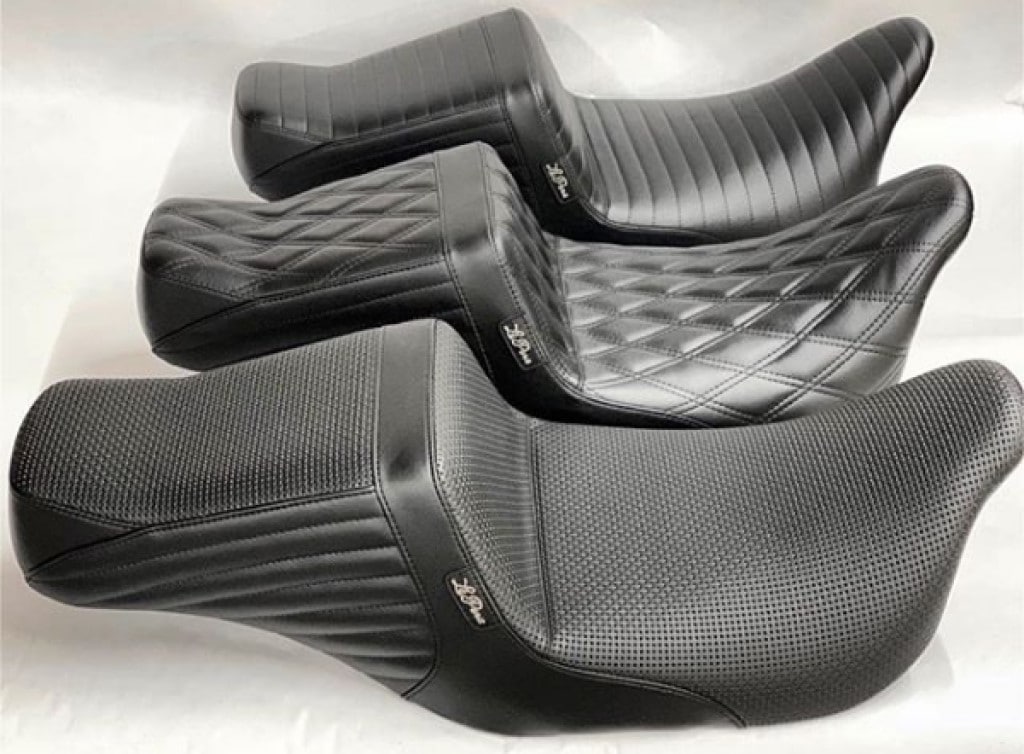 Le Pera offers the TailWhip in Basket Weave, Double Diamond, Pleats, or whatever feeds your imagination. They've also been doing this whole custom seat and saddlebag business since forever. Translations: they know a thing or ten about tailoring seats to suit every motorcycle imaginable. Check out all of their motorcycle seat options here and see for yourself.