Bad Dad Complete Saddlebag Speaker Lid Package
Bad Dad makes all kinds of custom parts for that Harley-Davidson bagger of yours, from exhaust pipes to full bodywork.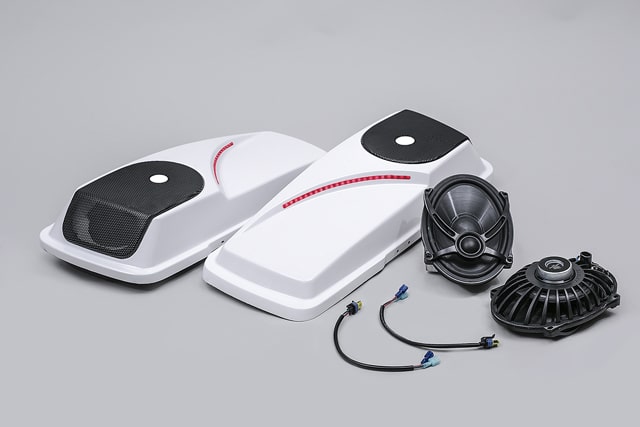 The package features Bad Dad's custom speaker lids which angles the speakers directly towards the rider and passenger. This bolt-on package is available with and without flush mounted turn signals in the lids' custom bodyline. The Com,plete Saddlebag Speaker Lid Kit fits 1998-2013 and 2014 and later Touring Harley-Davidson models. For more information on these speaker lids and other Bad Dad parts, have a gander at their website.