Barenjager Honey Bourbon Sponsors Smoky Mtn Tour
Much like how Barenjager lured out bears from hibernation in the 1700s, our Smoky Mountain Tour aims to lure you out of quarantine. The big difference being there won't be any hunters lurking about waiting to shoot you with your leg stuck in a bear trap. Unless you're into that sort of thing, which I'm sure we could arrange for the right price. Barenjager is the latest sponsor of the V-Twin Visionary Smoky Mountain Tour. Naturally, you'll be able to sample their fine Honey & Bourbon liquor while you're there.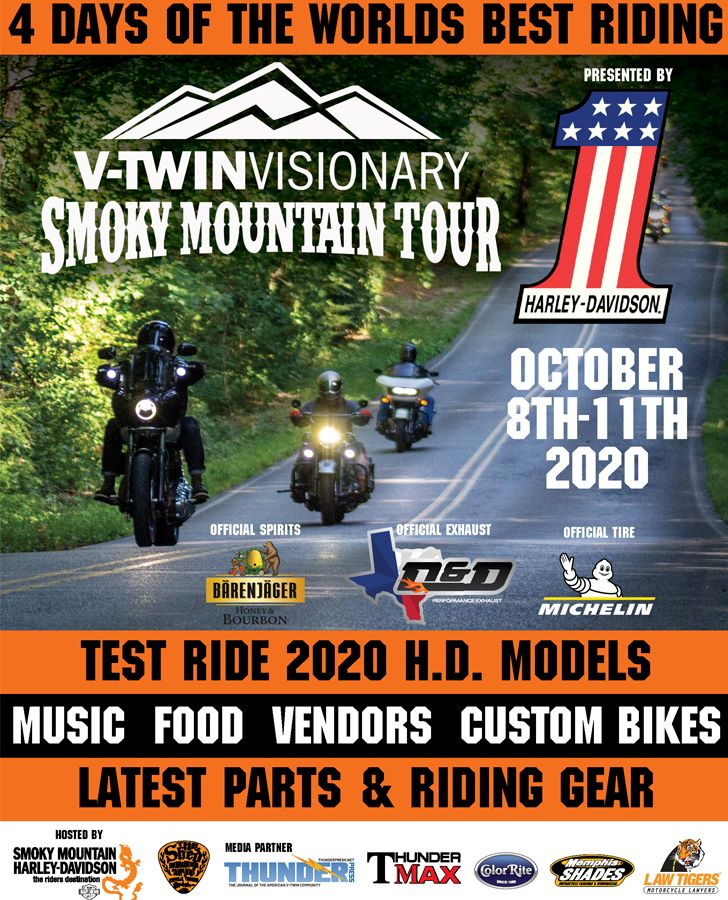 After each day of epic riding, various Barenjager cocktails will be mixed up by Jeff and Maggie in a Happy Hour gathering and served to the VTV Smoky Mtn Tour VIP riders.
And I wasn't joking about the bears. Way back in 18th Century Germany, hunters formulated Barenjager's precursor Barenfang ("bear trap"). The honey liqueur recipe lured bears out of their dwellings whereby hunters and fur trappers "greeted" them. Not only was the drinkable honey enticing to the bear, the hunters took a shine to it too. Since then, it's been refined into the premium liqueur we know today. Additionally, it's 70 proof and a terrific all-natural sweetener for any cocktail in need of jazzing up.


Bärenjäger Honey Bourbon teams 18th century Germany with a touch of American heritage. It's a delicious blend of premium honey liqueur infused with American bourbon whiskey. Produced in Germany by Schwarze & Schlicte with over 350 years of distilling tradition, it packs a balanced oaky taste with lingering honey notes. As a result, Bärenjäger Honey Bourbon is ideal for sipping straight or over ice. It's also highly versatile and makes the perfect addition to many cocktails.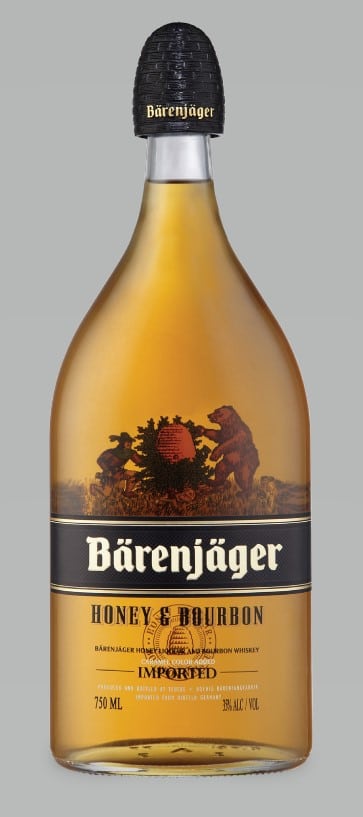 Find out more about the honey liquer here.