Bell Brawl Lands at the Chip for Sturgis
Since 1954, Bell has lived by five core values: grit, courage, camaraderie, progression, and stewardship. They still hold true to those values today by supporting the sports their Bell riders are passionate about. A couple of seasons ago they got together with Ride and Destroy and realized a rapidly growing V-twin stunt scene was becoming popular. But there was no outlet for riders to safely showcase their talents. Through much discussion, hard work, determination and evolution, the Bell Brawl was born.
For riders, by riders. The company is proud of what they've created and will continue to push forward with bigger and better events each season.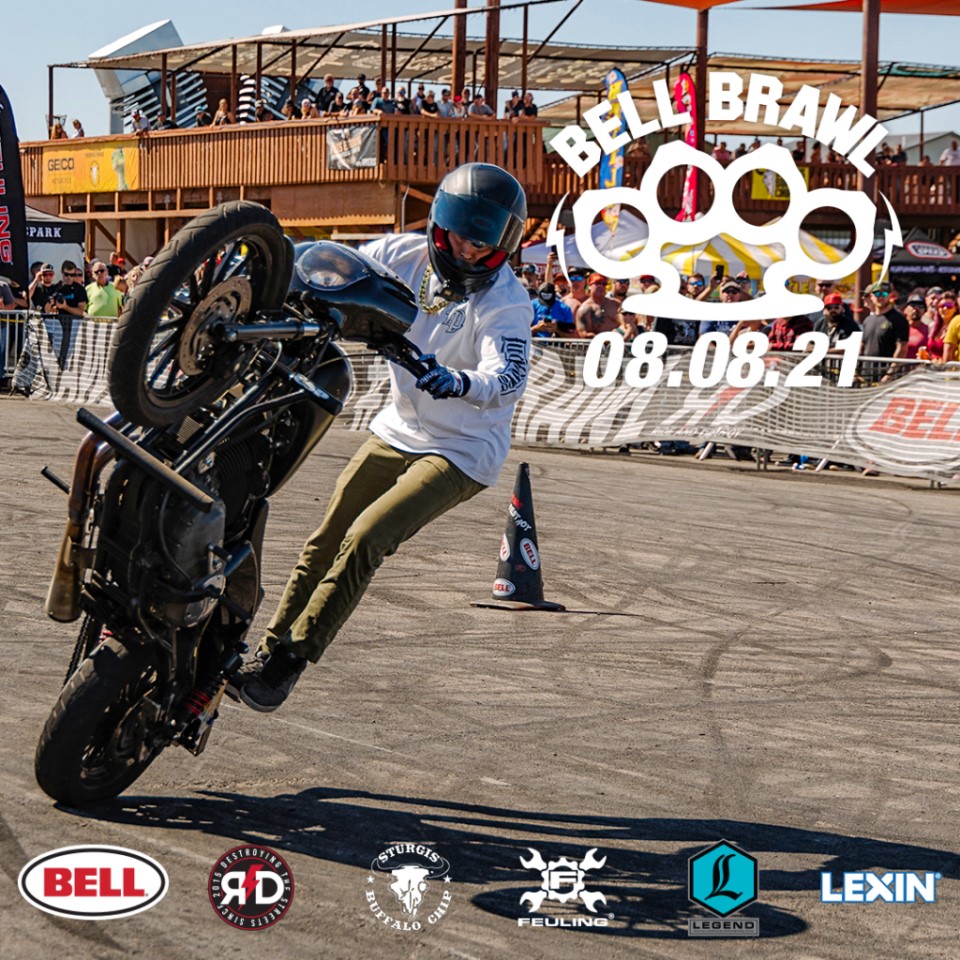 The smoke and stoke continues with round 3 of the 2021 Bell Brawl series. The event planned for the 81st annual Sturgis Motorcycle Rally in Sturgis, South Dakota. You'll find Bell enjoying the torque and talent on Sunday, August 8th, 2021 at the legendary Sturgis Buffalo Chip Crossroads 20622 Fort Meade Way, Sturgis, SD.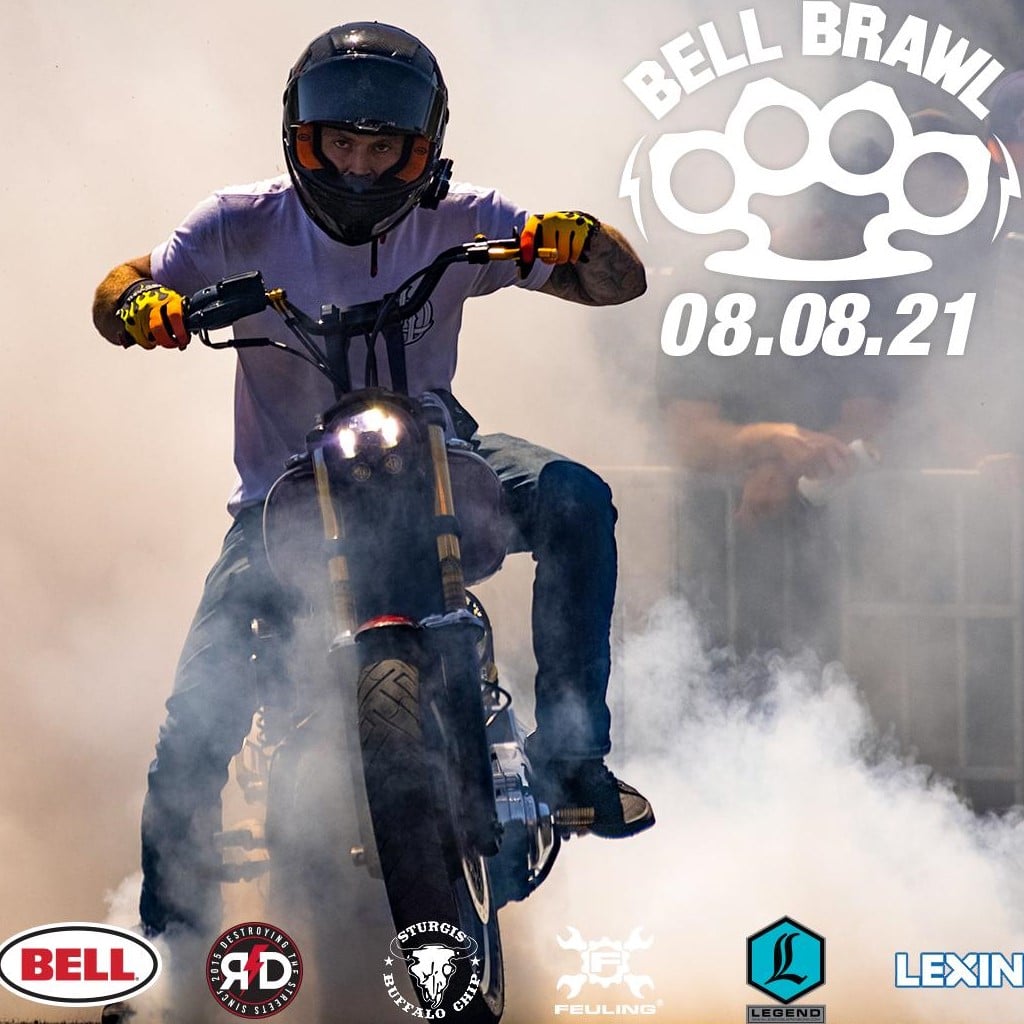 If you are planning to be in Sturgis for the rally, you will not want to miss the action starting at 2:00 PM MT. For fans who are not able to attend in person, stay tuned to our Instagram @bellhelmets for live coverage throughout the day.