Bell Brawl Stunt Competition Kicks Off: Bell Powersports
Bell Powersports excitedly announced the first stop of the 2021 Bell Brawl, their first-of-its-kind V-Twin specific motorcycle stunt contest. The big show hits Southern California on Saturday, April 17th, 2021 at San Diego Harley-Davidson.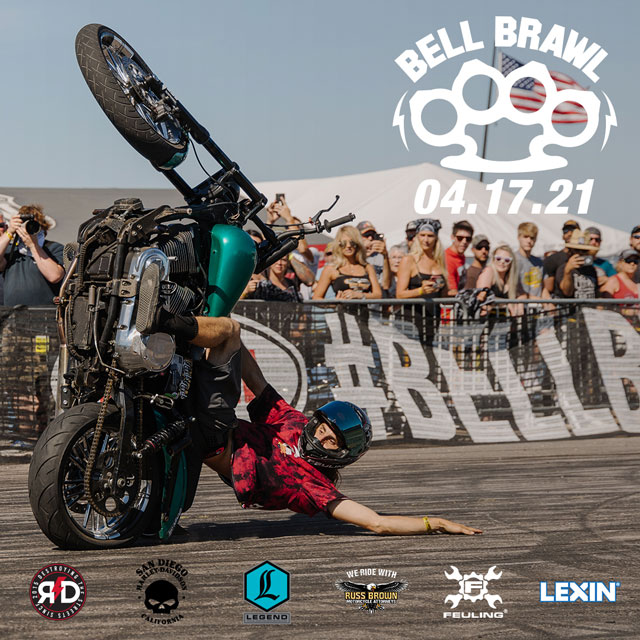 Now in its fourth season the "Brawl" stunt competitions continue as the benchmark platform for professional V-Twin stunt riders. It showcases what's possible on 600-plus pound motorcycles. The "Brawl" is also invite-only, giving 20 highly talented stunt riders the opportunity to display their abilities. The top five riders of the day win a share of the $4,800.00 cash purse.
"We are beyond hyped for this one!" Brett Conley Brand Marketing manager for Bell Helmets says. "This is not only the start to another exciting season for the Brawl series, but it is also the first time we have held the event in California, the original heart of the V-twin stunt scene."
Bell Brawl So Cal Details
The event takes place Saturday April 17th @ 1:00pm at San Diego HarleyDavidson located at 4645 Morena Blvd. San Diego CA. After the preliminary rounds, the field narrows down to a final round of five. A panel of judges consisting of FMX Legends Jeremy "Twitch" Stenberg and Lance Coury award top honors. Also rounding out the team is a past Brawl champion, Philip Hayes.
"In just four short years, the Bell Brawl has become a foundation for the V-Twin stunt scene and its riders," stated Max Kuszaj of Ride & Destroy. "After a long event hiatus in 2020, the riders and everyone involved in the Bell Brawl are eager to see what 2021 has in store. To kick the season off in Southern California is just an added bonus."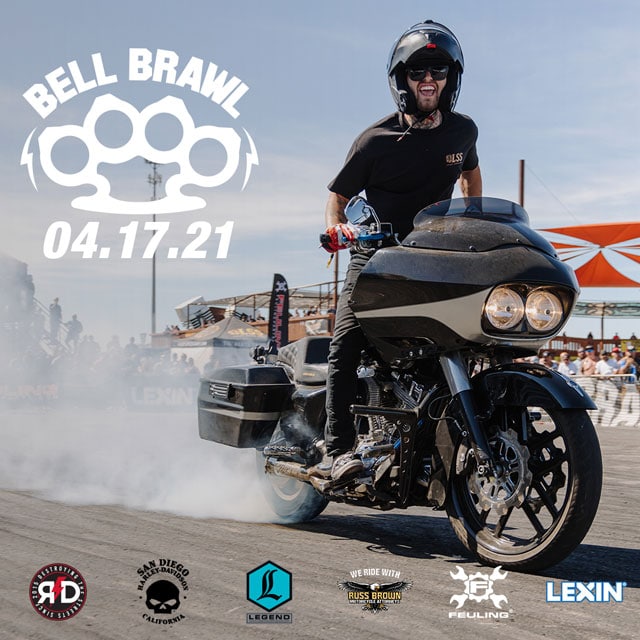 Highlights from the competition will be uploaded to all social media outlets. (@Bell_Powersports and @Ride_and_destroy_com). The 2021 "Bell Brawl" at San Diego Harley-Davidson is also supported by: Bell Powersports, Ride and Destroy, Legend Suspensions, Feuling Parts, Russ Brown Motorcycle Attorneys, and Lexin Moto.
All event information and stunt competition rules are available here.