Biltwell Murdock O/S Motorcycle Risers
Biltwell designed the Murdock O/S Risers after seeing so many riders running 1 1/8-inch motorcycle handlebars. With the investment-cast top clamp, TIG-welded chromoly uprights and CNC lathe-turned mounting bases, they've created a handlebar riser with unrivaled stiffness and strength for aggressive, technical and high-speed riding.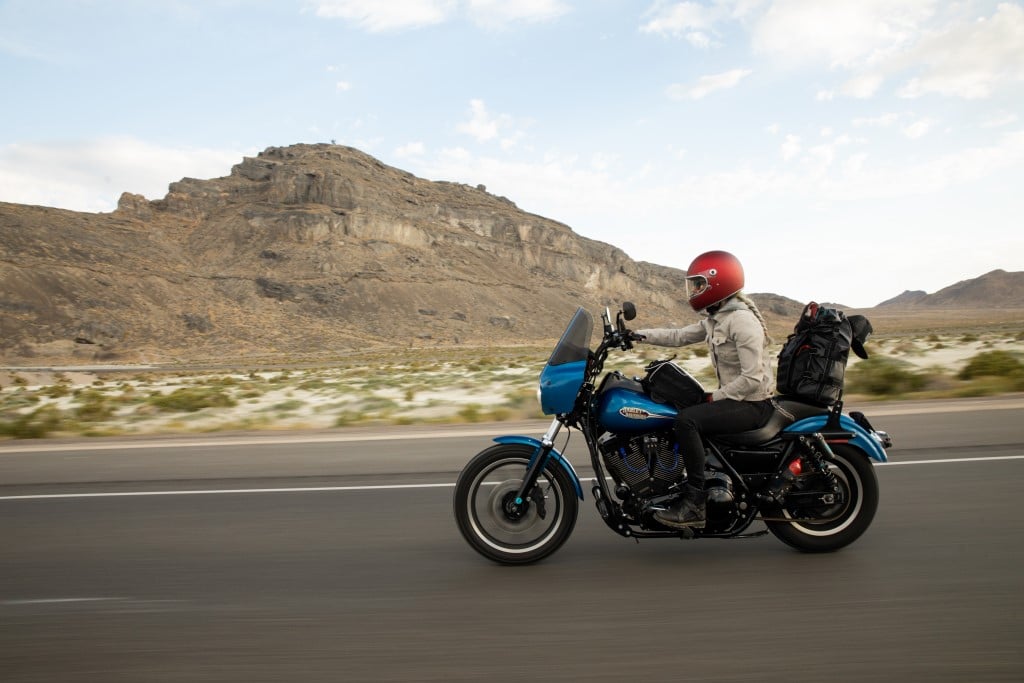 These are available in straight or pull back configuration in both black and chrome finishes. Like everything from Biltwell, these risers are not only made tough but priced affordably too.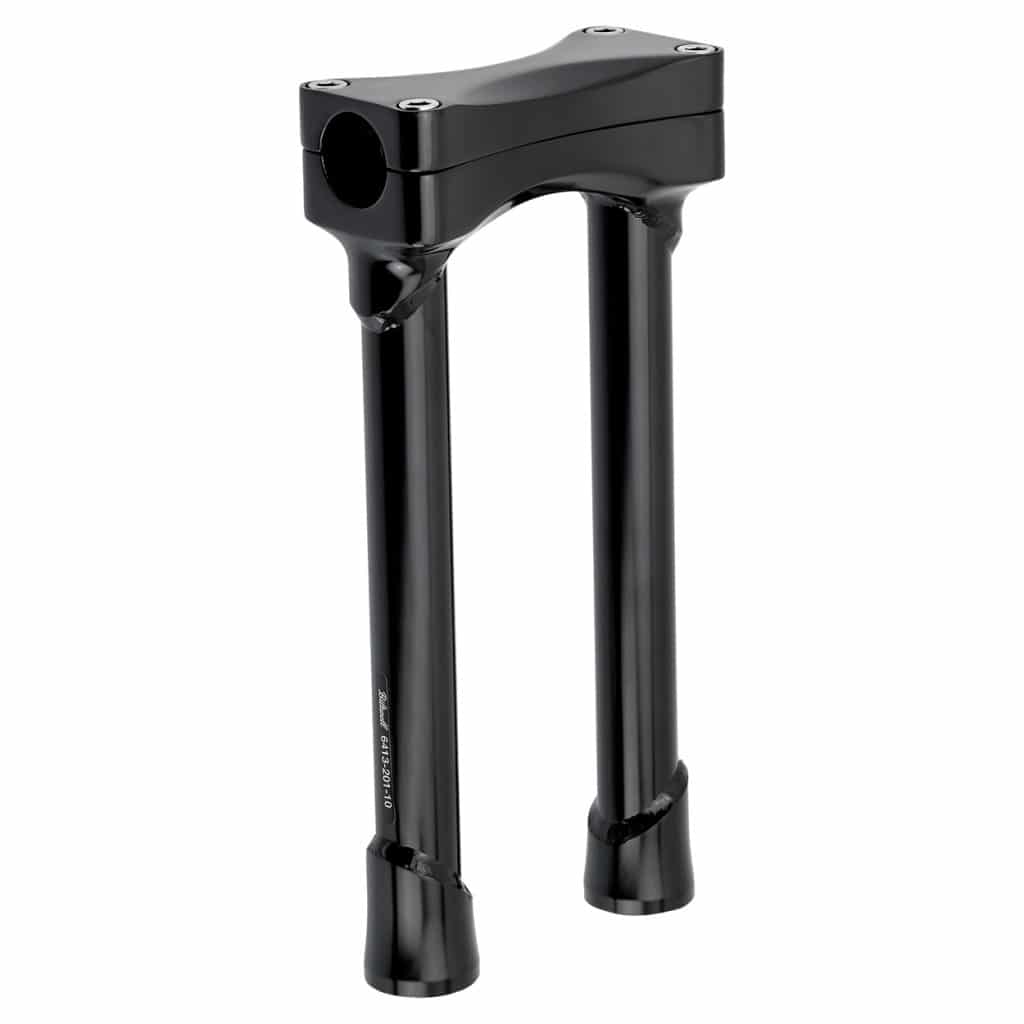 The precision-crafted chromoly steel riser is a top choice among high-speed, modern Harley riders. Murdock's stiffness and reliability compared to cast or CNC'ed aluminum risers is instantly apparent. Combined with any O/S Biltwell Tracker handlebar, Murdock O/S risers create a cockpit you can depend on.
Mounting holes on 3.5-inch centers fit most stock and select aftermarket H-D fork trees. Pullback Murdock risers also feature mandrel-bent uprights for two inches of rearward bar offset. That's perfect for reducing reach for shorter riders. The risers are TIG welded and hand polished before polishing. Risers come in black electroplate and mirror chrome-plated finishes. Each comes with stainless-steel 5/16-18 t.p.i. bar clamp hardware.
Risers are also available in 6-inch, 8-inch, 10-inch, 12-inch, and 14-inch rise heights. Technischer Überwachungsverein (Technical Inspection Association, or TüV) in Germany is an independent laboratory. It tests the fatigue strength, manufacturing quality, and fitment for a wide range of consumer products. They place special emphasis on automotive and motorcycle components and accessories. Biltwell handlebars and risers that have received TüV verification are among the strongest and most thoroughly well-tested motorcycle parts in the world. See the full range of O/S motorcycle riser sizes and finishes here.