Biltwell Torker Motorcycle Grips | Custom on the Quick
Biltwell Torker Motorcycle Grips' diamond pillow surfacing is comfortable, but wears like the sole on a boot. Made of injection-molded Thermoplastic Vulcanizate synthetic rubber, each Torker grip is soft, durable and highly UV-resistant. Simple grip swaps are also something you can do on your own for a custom tweak to your baby.
Omitting an inside flange makes the Torker grip a great choice for aftermarket throttles; it's clean and lean. The flangeless design also looks great on café racers, vintage Japanese and British customs, and modern cruisers.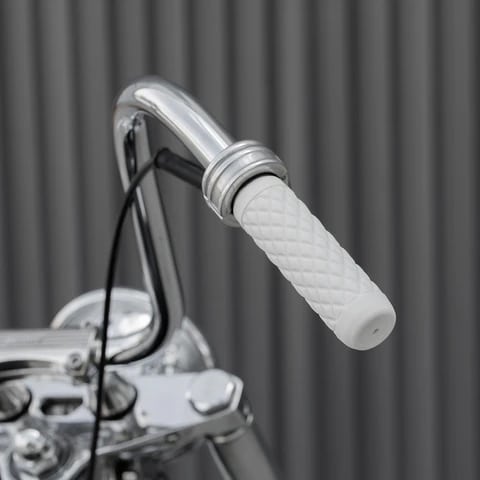 Additionally, Biltwell Torker motorcycle grips are of a thick one-piece molded end design for durability. Each set also packs safety wire grooves for added security.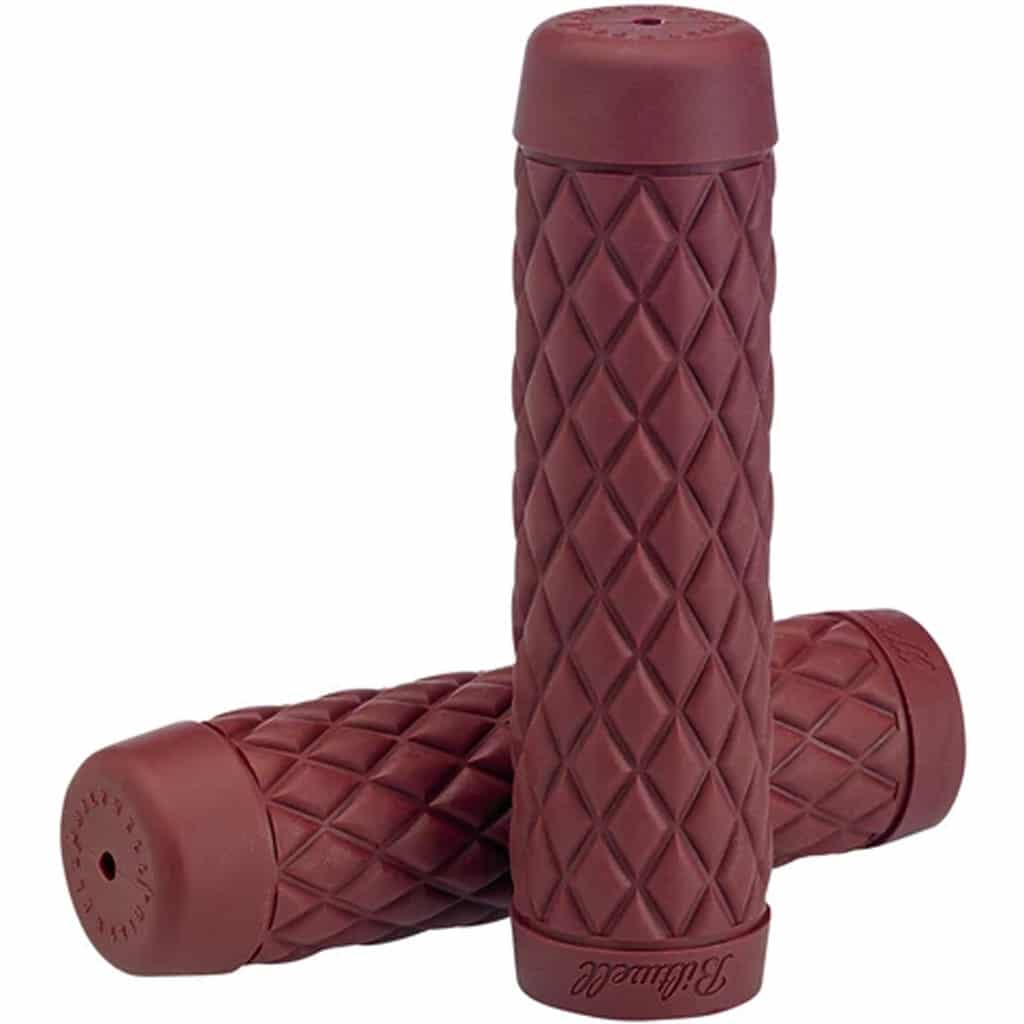 Aftermarket throttle tube required to install Biltwell grips on stock H-D hand controls—see their Whiskey Throttle. And find out more about this aftermarket offering here.