Custom Dynamics LED Lighting for our Harley-Davidson Lowrider S
Next up for the VTV Lowrider S Bolt-On bike project is to add both safety and style by upgrading to Custom Dynamics LED lighting. They have high quality products and are constantly coming up with new innovations in the LED lighting world.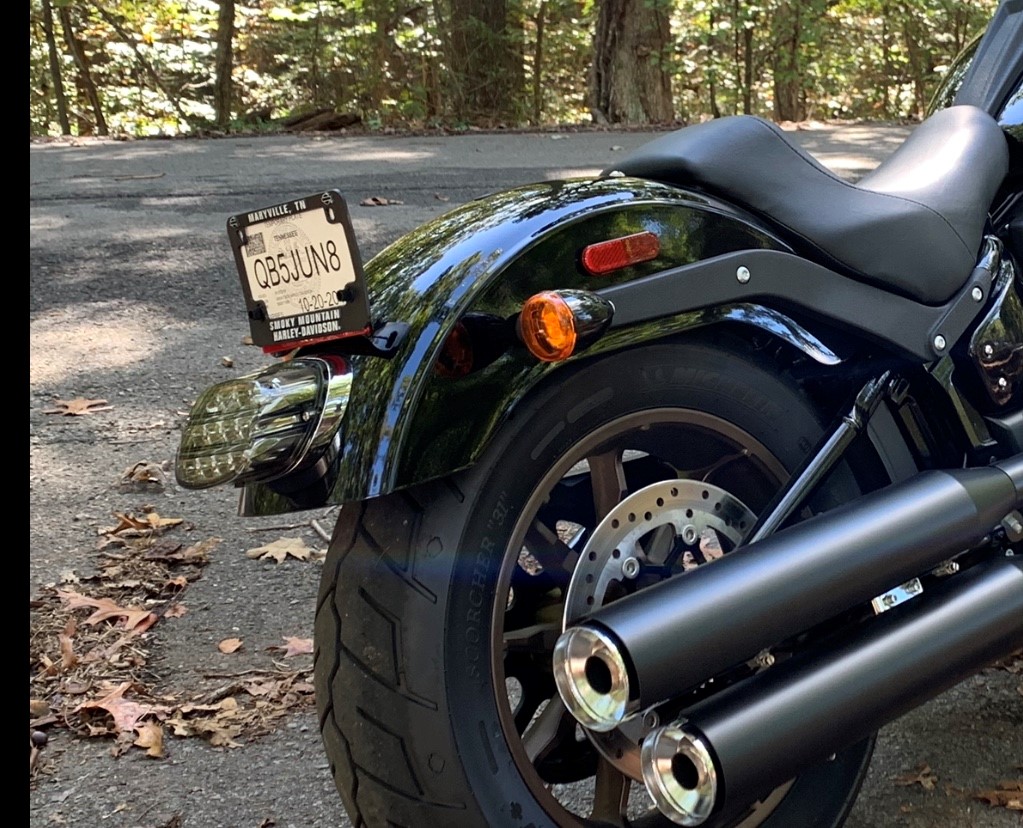 Starting from the front of the bike we replaced the turn signals with their ProBeam Amber/White Dynamic Ringz.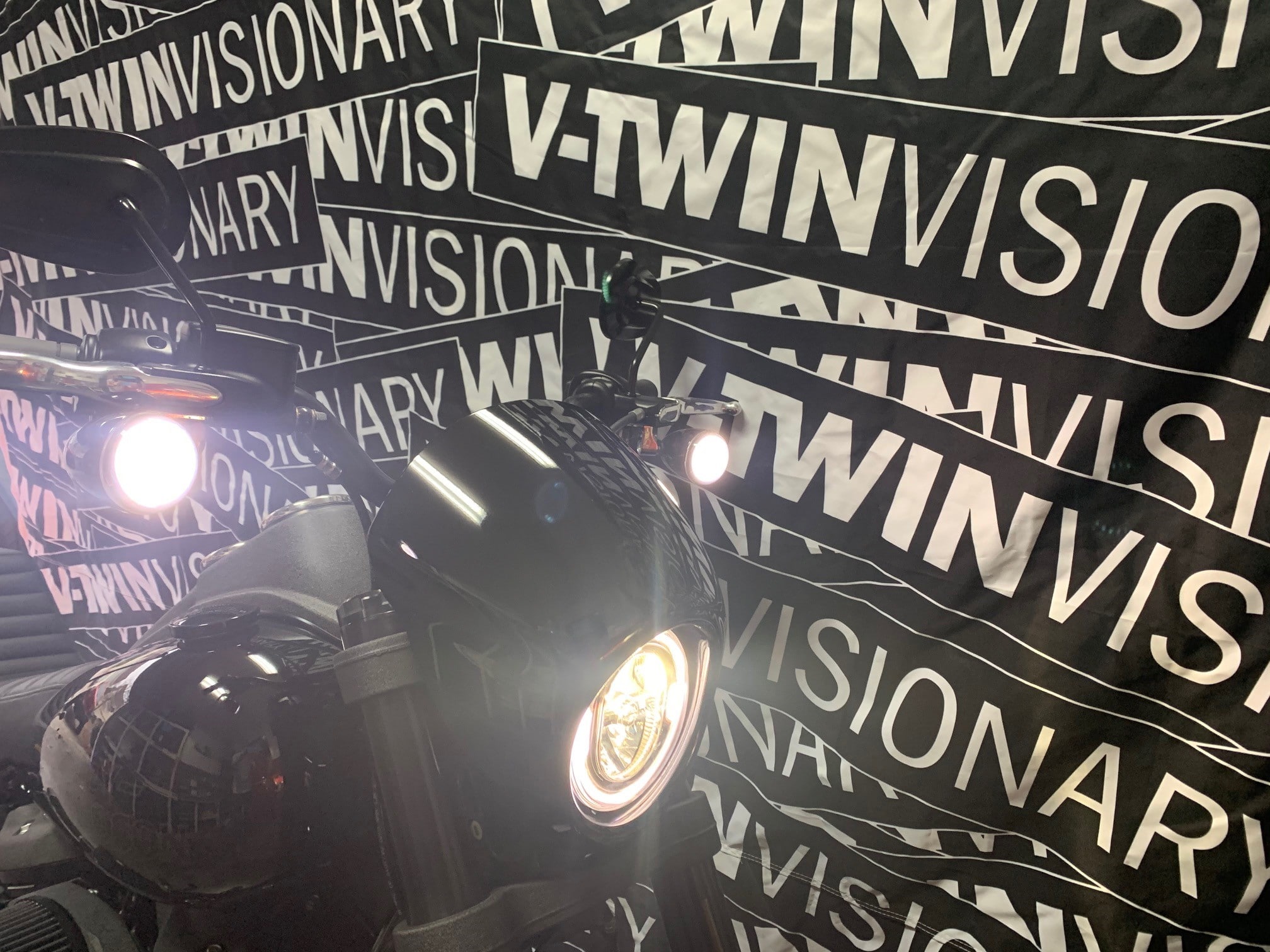 When the turn signal is activated the white LEDs turn off and when the turn signal is deactivated the white amber running lights turn on. This combination really catches the attention of everyone else on the road.

The rear signals were upgraded with the company's ProBeam LED inserts. Again, they are much brighter light output and a wider viewing angle. Just like the front turn signals you just pop off the lenses and plug in the new Custom Dynamics LED ones and click your new lenses back on.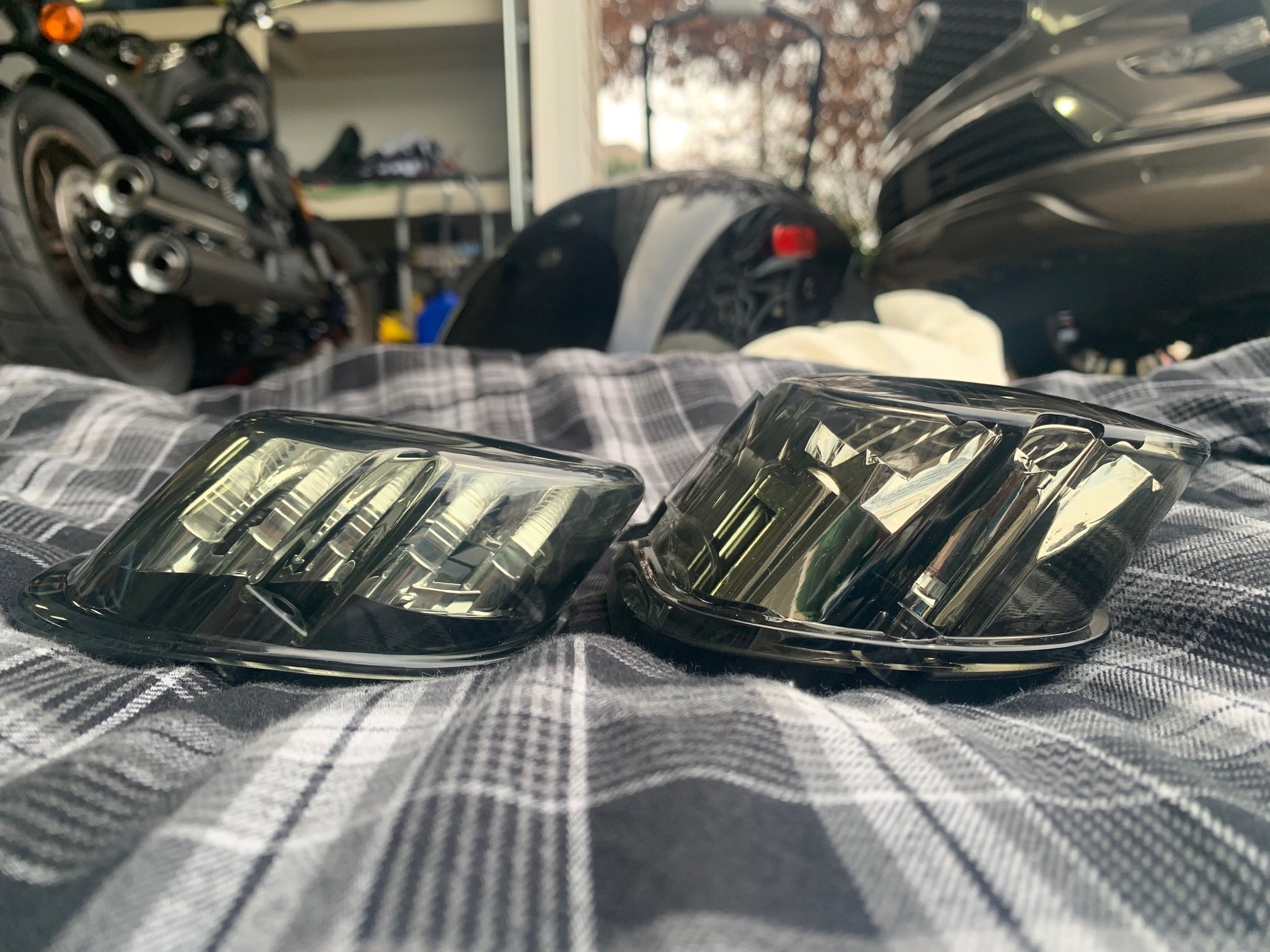 On the visibility/safety side, five light pipes illuminate across the taillights the constant on running light and 25 separate LEDs provide a full contrast brake light. The taillight comes with connectors that simply plug into the existing terminal block with ease.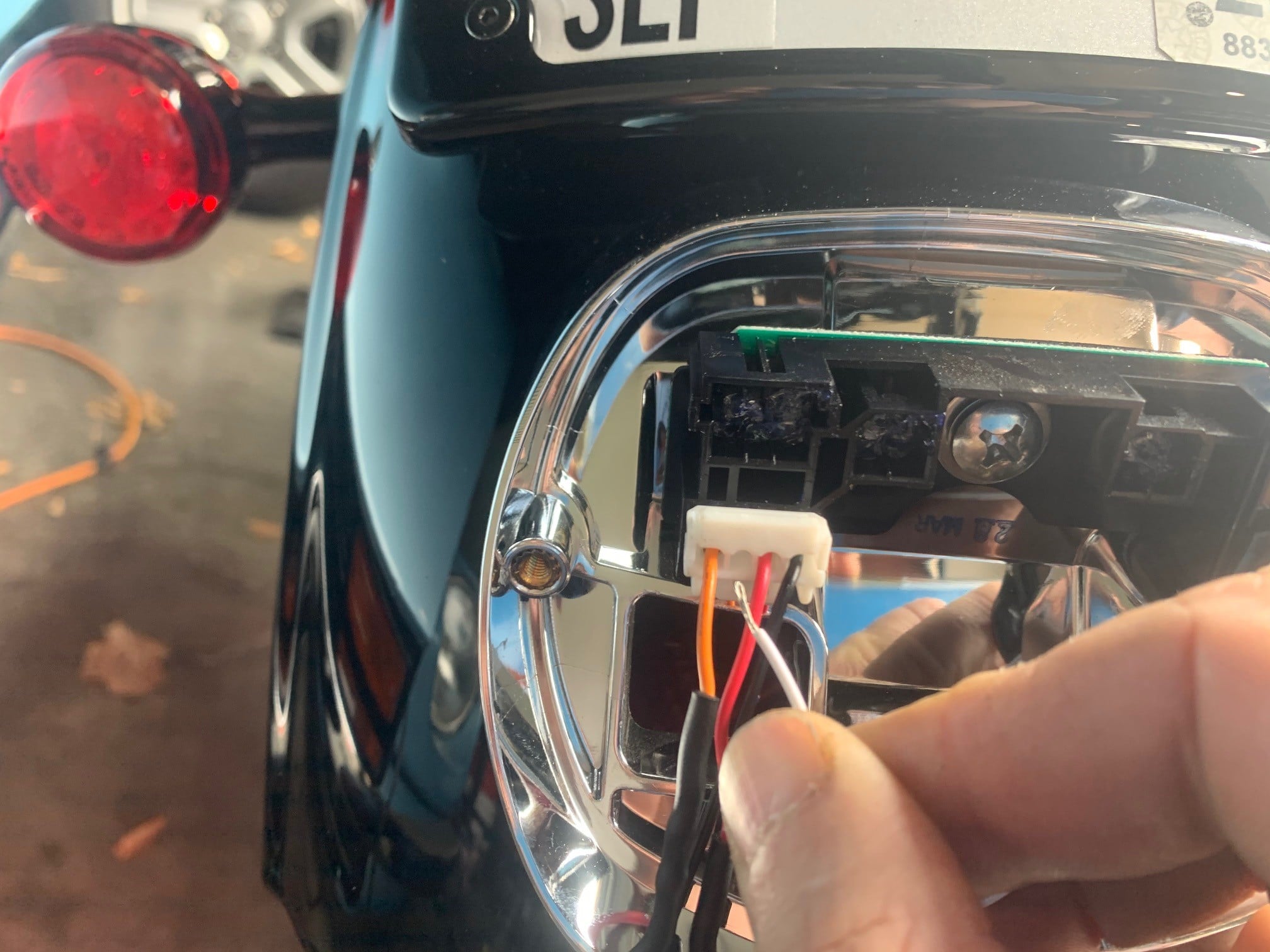 To bring everything together we highly recommend the Smart Triple Play. This module converts your rear turn signals and lights with a choice of 10 selectable brake light strobe/flash patterns that will further increase your visibility.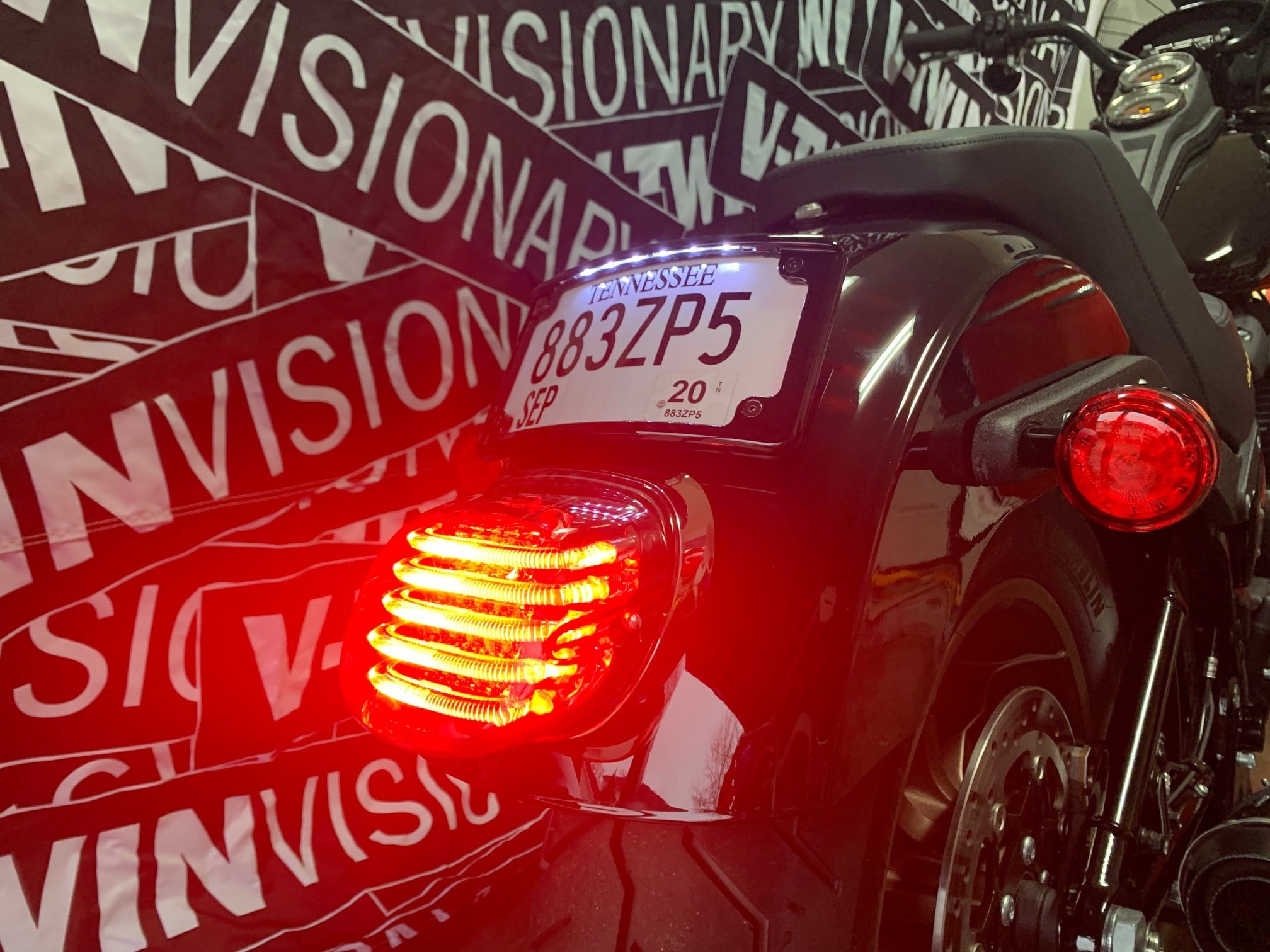 The stock license plate mount also needed immediate attention. It sticks straight up in the air. The Custom Dynamics Radius Laydown Plate Frame Mount addresses this issue. They also have a LED Plate Frame that fits to the radius mount. It comes with 6 white LEDs that illuminate.
Parts List
ProBeam Amber/White Dynamic Ringz w/ Smoked Lenses $109.95
ProBeam Red 1156 Rear LED Inserts with Red Lenses $109.95
ProBeam Low Profile LED Taillight $159.95
Smart Triple Play – $99.95
Radius Laydown Plate Frame Mount $29.95
Radius Plate Frame with LED Illumination $45.00