Drag Specialties Bar Stool for Your Garage
The Drag Specialties bar stool is a great addition for store counter, shop, or home. It's also a good place to park your keister in the garage. The unmistakable company logo is prominently displayed on the seat. Additionally, a highly polished, chrome-plated pedestal supports the seat.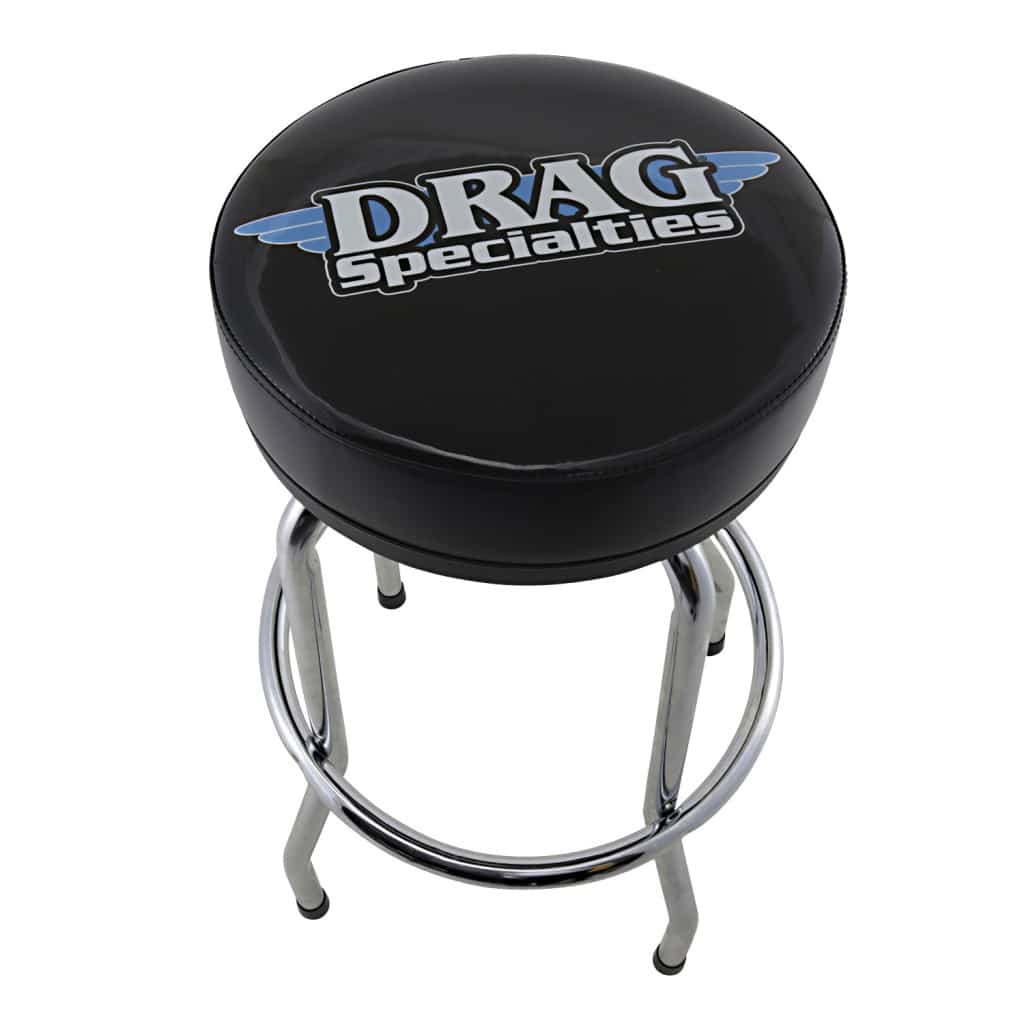 Some assembly required. For more information, go to www.dragspecialties.com or contact your local Drag Specialties dealer. Suggested retail of $84.95.