GPR: Stabilize that Harley-Davidson
Jeff G. Holt of V-Twin Visionary speaks on how well the line of GPR V-Twin stabilizers work for performance Bagger, Dyna, Softail, Sportster, and FXR models.
And then there's the V5S Steering Damper, the fifth generation of the GPR sport bike application. Not only do they make it for the sport folk, there's also a version for us on the V-twin side of the motorcycle gene pool This is specifically designed for sport and street use applications and uses GPR's patented pin-less mounting system. It comes in a slim design and a large visible adjustment dial lets you adjust the damping settings while you ride. That's real handy in changing conditions and temperatures.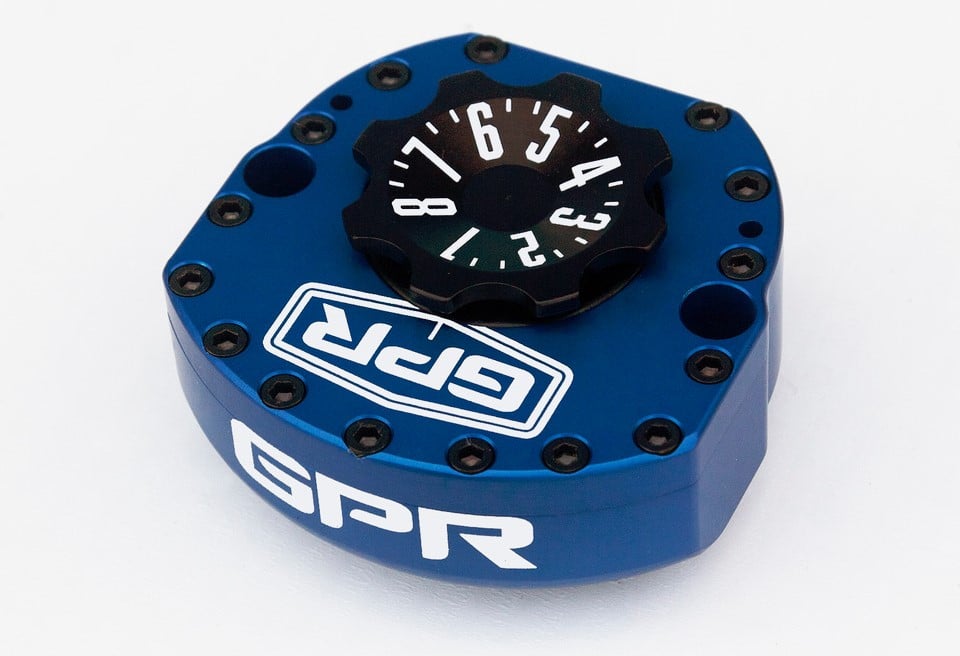 GPR says that since its debut in 2007, this kit has become a favorite of amateur and professional road racers. The Harley Davidson applications use the same V5S steering damper and include a beautifully machined billet top-clamp on some applications. Check out all of their Harley-Davidson parts here.