Indian Motorcycle, King of the Baggers, Pt 1
Indian Motorcycle isn't the least bit shy about racing the Challenger at Drag Specialties King of the Baggers invitational. As you may know, Indian plans to bring a strong presence to the inaugural race at Laguna Seca Raceway. They've even enlisted S&S Cycle and Roland Sands Design teams for the job. Both race teams are competing against a field of 12 modified Harley-Davidsons. And they're going against the grain by doing so with modified Indian Challengers.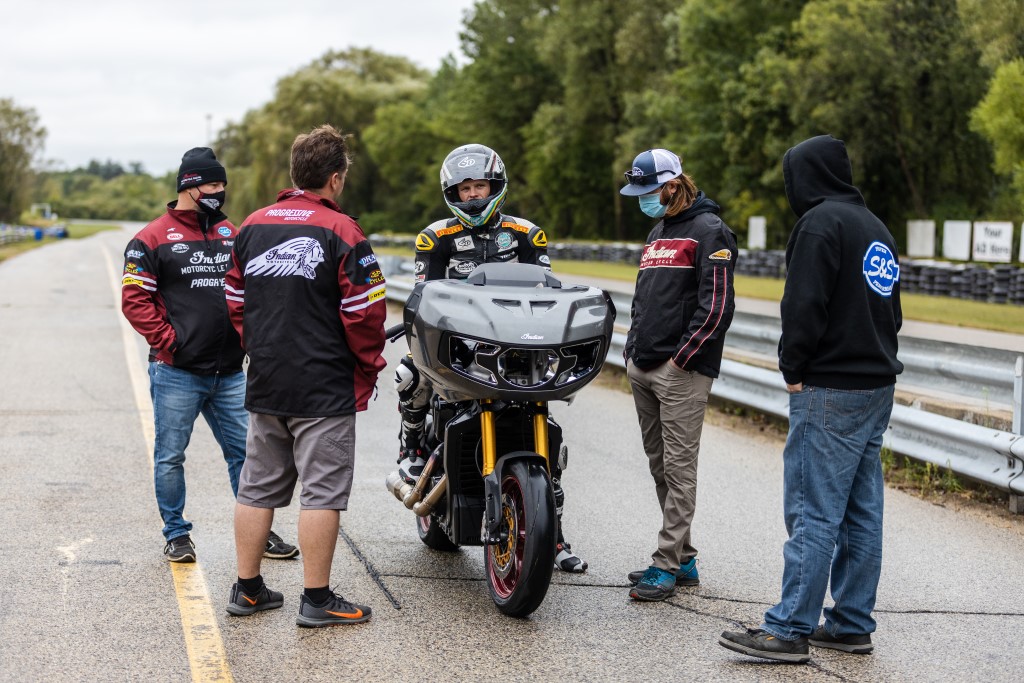 Ahead of the weekend-long event taking place on October 23-25, Indian Motorcycle provided us with part one of a mini-series highlighting the work that both teams are doing behind the scenes as they prepare to duke it out.
We'll post the next installment as soon as it drops. Meanwhile, find out more here and here.