Kodlin Legit Elipse LED front Turn Signals for Baggers
Follow along as we check out these slick Kodlin LED side markers that sit on Harley-Davidson Road King and batwing bagger front forks.
Kodlin Legit Elypse LED turn signals install easily to 2006-2020 H-D Touring models with a Batwing Fairing (Street Glide, Electra Glide) and Road Kings.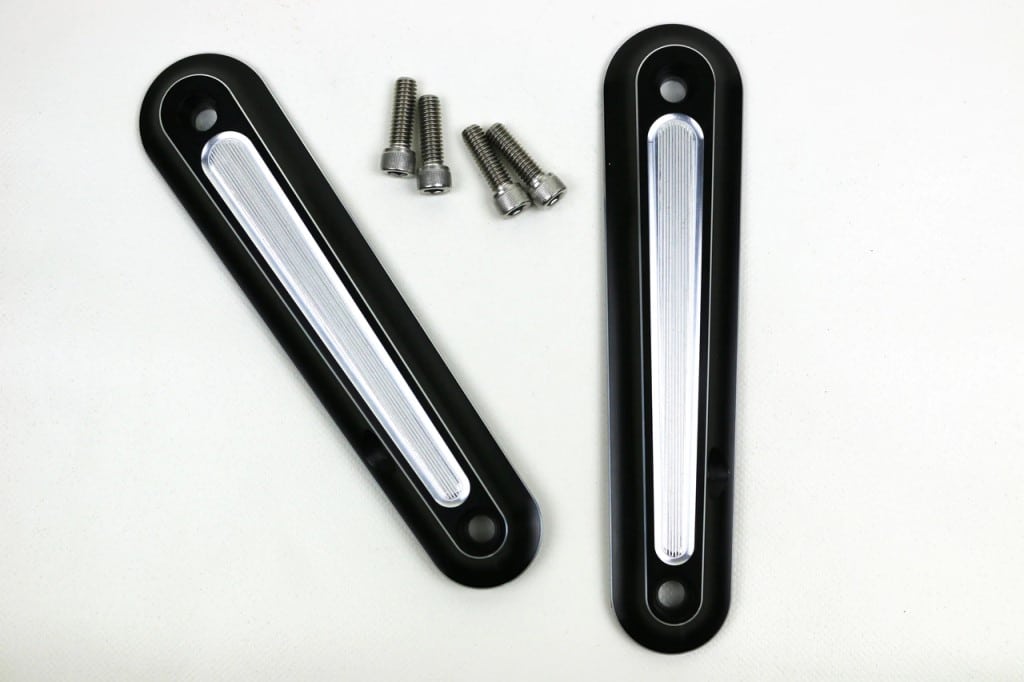 These small but extremely bright amber turn signals feature German engineered SMD-LED technology and smoked lenses. The covers are CNC machined from billet aluminum. They come in black contrast cut or chrome finish. Some applications may require the use of a load equalizer.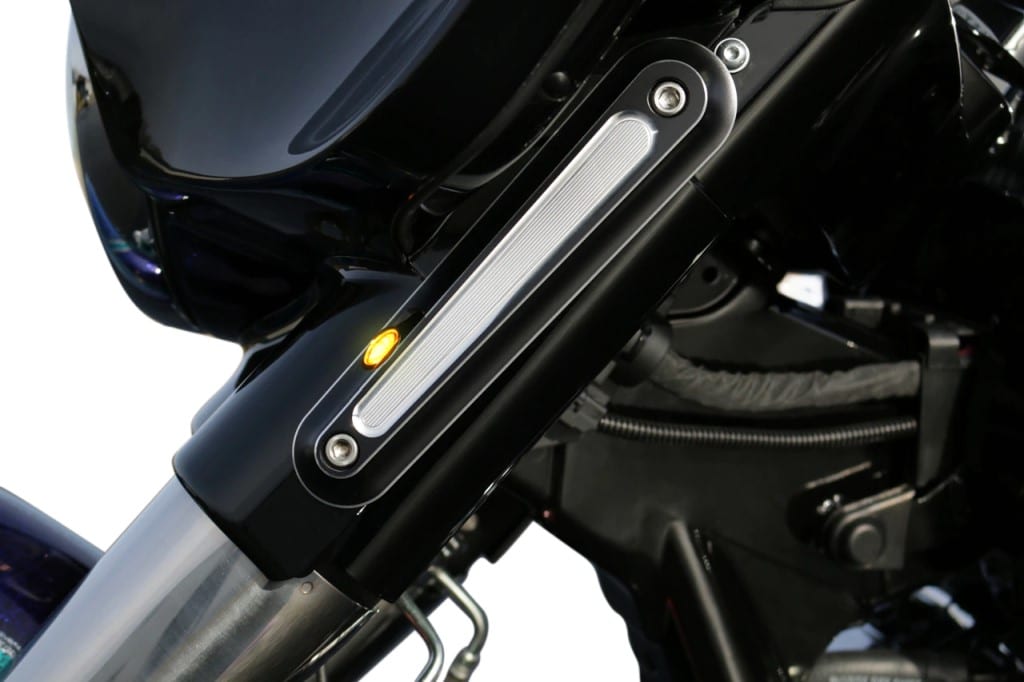 To add the running light function to the company's turn signals (dual-function), they suggest two solutions. Either using Badlands part number IHL-03 or Kodlin part number KUS11300. See the light and dark versions on the company site.