Rockford Fosgate Road King Install How-to
Harley Road Kings rock the bagger audio just as hard as their other touring brethren. Rockford Fosgate has everything you need to up your stereo game and here they show you how to install it. This video explains installing a Bluetooth receiver, amplifier, and saddlebag speakers on a 1998-2013 or 2014+ Harley-Davidson Road King. Not only that, it also shows how to add the high performance Rockford Fosgate HD14RK-STAGE2 audio kit on a 2020 Road King. It also highlights the differences for the HD9813RK-STAGE2 kit.
The HD14RK-STAGE2 is a high-performance audio kit for select 2014 and newer Road King motorcycles designed to deliver an exceptional sound experience while retaining as much interior bag space as possible. Kit includes a 6×9-inch saddle bag speaker retrofit kit, 400-watt amplifier, Bluetooth receiver, and a plug-n-play wiring harness.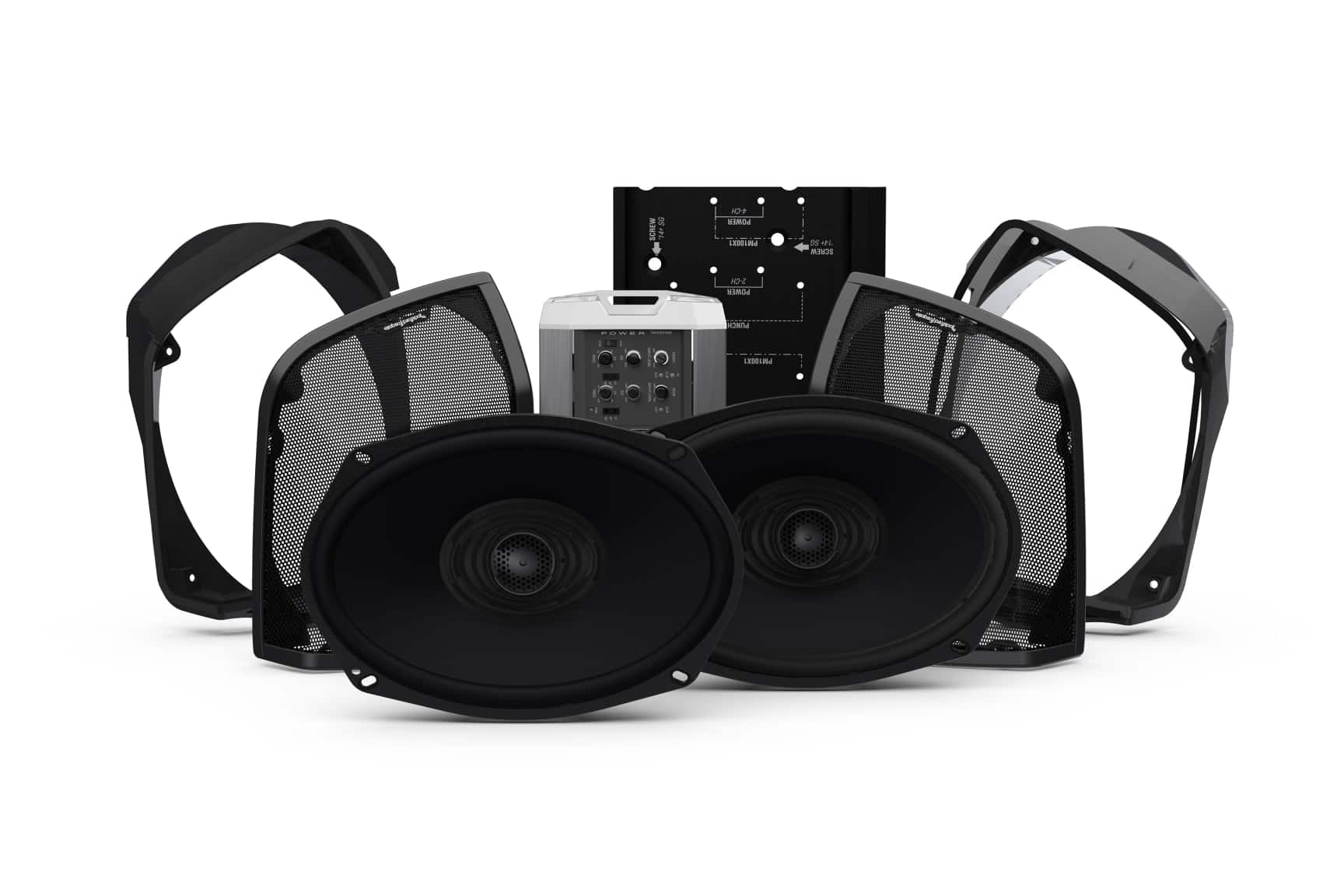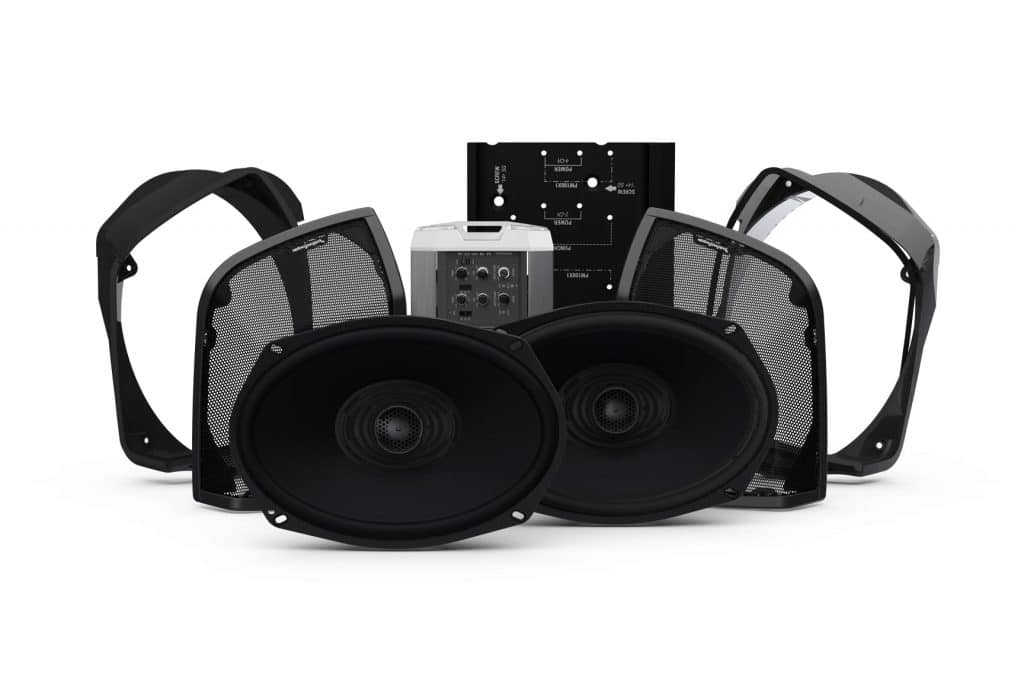 All of this audio goodness is available from Rockkford Fosgate di-rectly on their website.