LA Choppers Kage Fighter T-Bars are Here
LA Choppers just hipped us their stainless steel Kage Fighter T-bars. Have a stainless exhaust on your motorcycle but no bars to match? Love the raw look of brushed stainless and exposed welds? Snag a set for that stainless steel steed of yours. They're designed to pair with any stainless steel exhaust or accessory on your bike.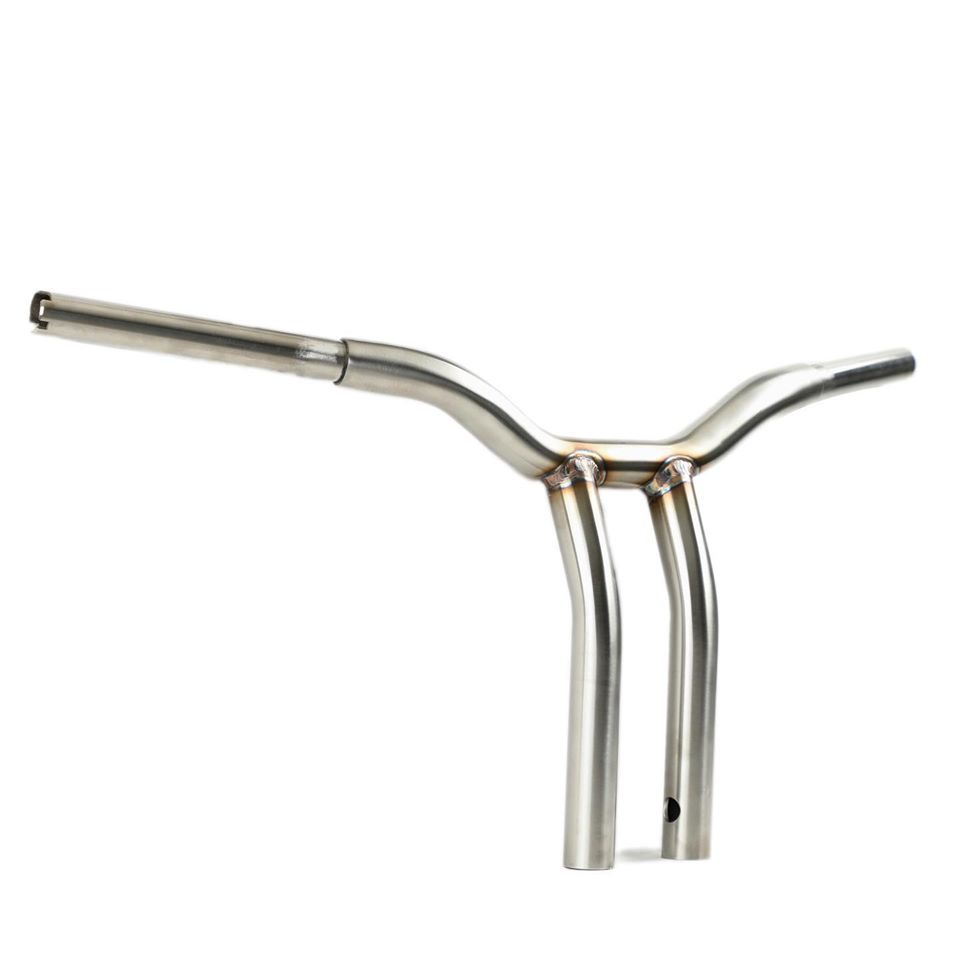 Produced in limited quantities, LA Choppers could run out of them on the quick, so don't lollygag if you want a set. The double walled 1 – 1/4-inch diameter bars are made of American high strength stainless steel. They're also a solid one-piece welded design.
Moreover, multiple straight riser heights are available at 10-, 12-, and 14-inch heights. The bars have two inches of pullback. Additionally, they're 30.5 inches in overall width. The risers are of the 3.5-inch on-center persuasion. Kage Fighters are designed for internal wiring. They also sport a brushed stainless steel finish. Made in Southern California, you'll find them on the company website.