VTV rides the 2020 Softail Standard
Many media outlets testing the Softail Standard call it an "entry level" into Big Twin-powered Harley-Davidson motorcycles. Sure, that's a given due to the Softail Standard's $13,599 price tag. However, the mono-shocked machine has much more going on with it than a snappily-applied tag line to perk up buyers' ears. This bike is a stripped-down no-nonsense machine. A motorcycle that grows with a guy or gal's preferences and needs. I spent a few weeks with the bike and found much of it familiar. But also, some of its newness had me thinking I may need one in my garage to tinker with and ride the piss out of.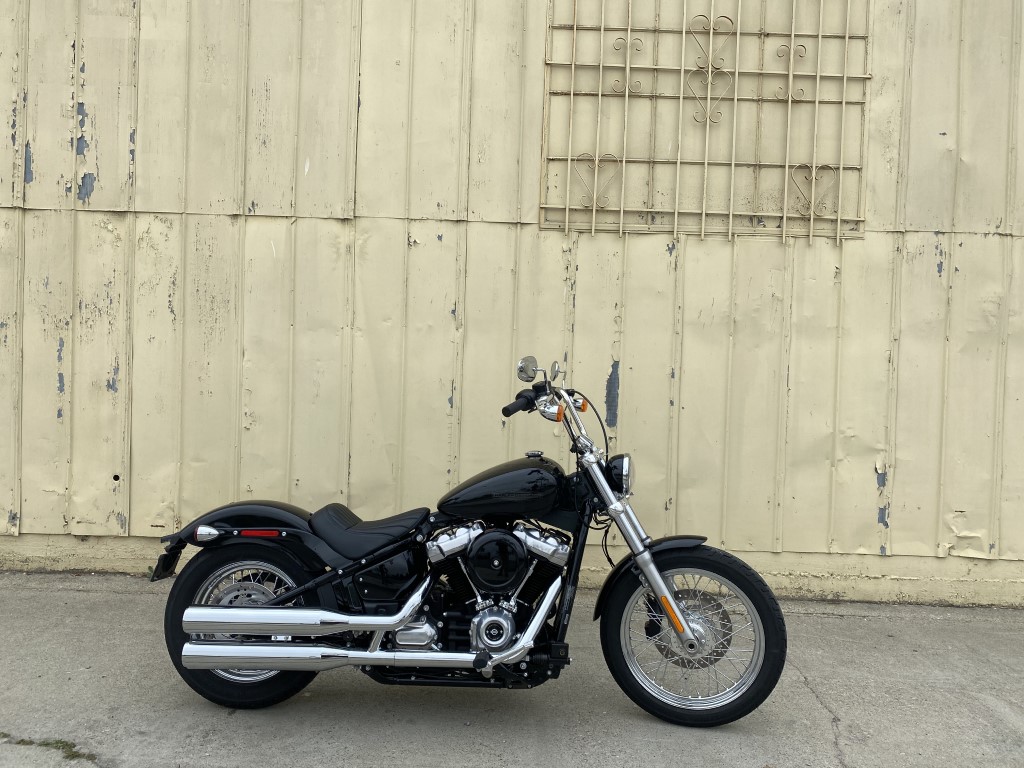 Setting Standards
The Softail Standard is light and nimble for inner-city riding. Dare I say it's a performer? Okay, I just did. This is due to the Softail chassis being lighter and stiffer than either the old "pull shock" Softails and the Dyna frame too. Once outfitted for distance with a set of saddlebags and a fairing, it becomes a multi-mile muncher. Yes. With the Softail Standard, versatile is the real-deal buzzword.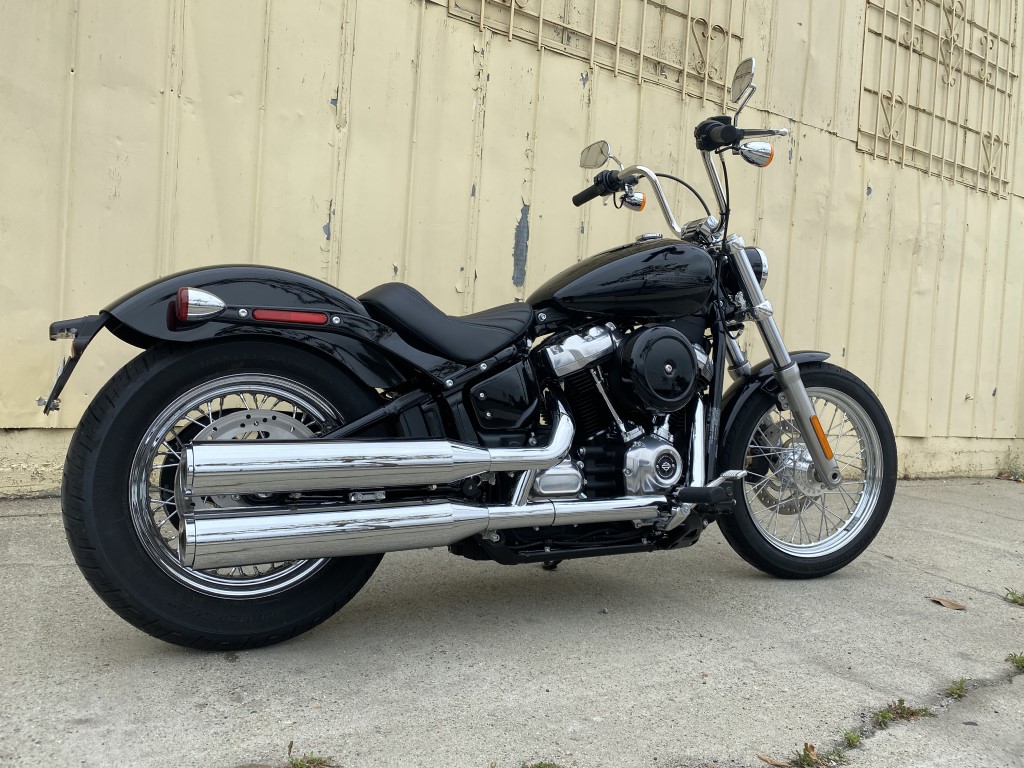 The proven 107ci Milwaukee Eight engine is snappy out of the box. It also lends itself to a ton of modifications to unlock a gang of horsepower. The six-speed transmission is firm, but not clunky like the old Twin Cam bikes. Additionally, the cable-actuated clutch pull was not too heavy. It's also very manageable for both men and women alike. Even in stop and go traffic out here in Los Angeles.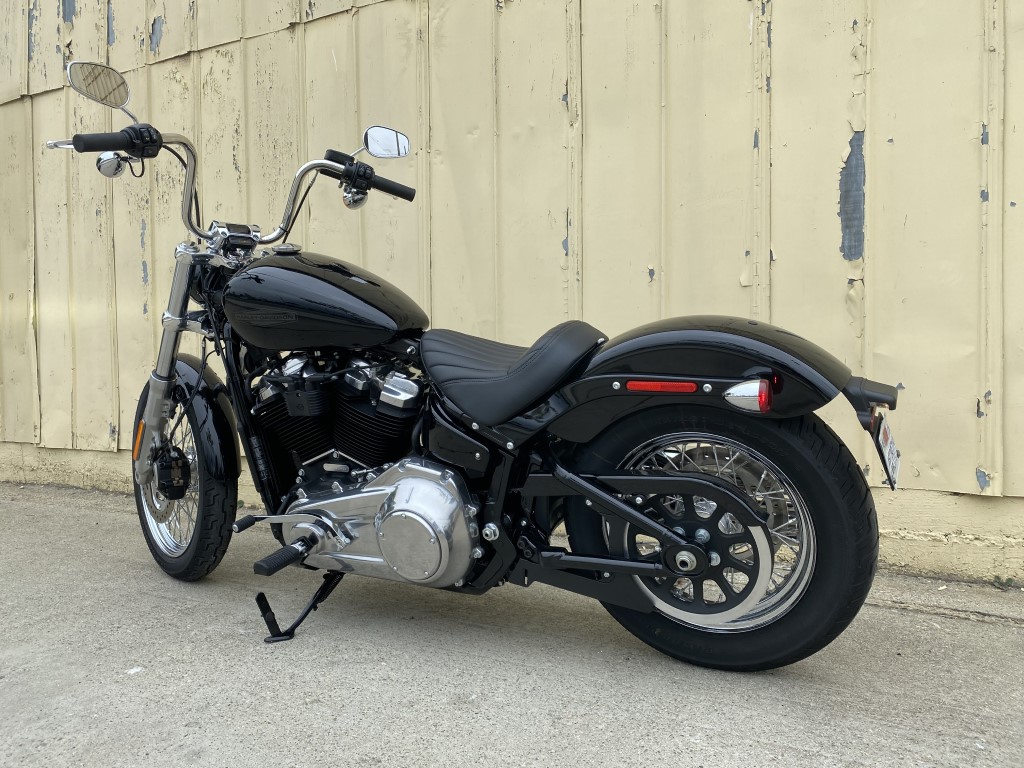 The 49mm frontend is nothing new, but it seems to be tuned well from the factory for this bike. It was plush on the open highway, didn't dive under braking, and did pretty well over freeway expansion joints and potholes. Personally at 5-foot 10-inches and a hair under 200lbs I'd like the front of the bike to be an inch higher to bring our more performance. Regardless, it gets around the twisties pretty good in its stock form. You just get a fair amount of peg rubbing if you are really getting at it. The rear shock performs well and is smooth over 80-percent of the roads I encountered, but it has zero adjustments. And of course it could be a just bit longer.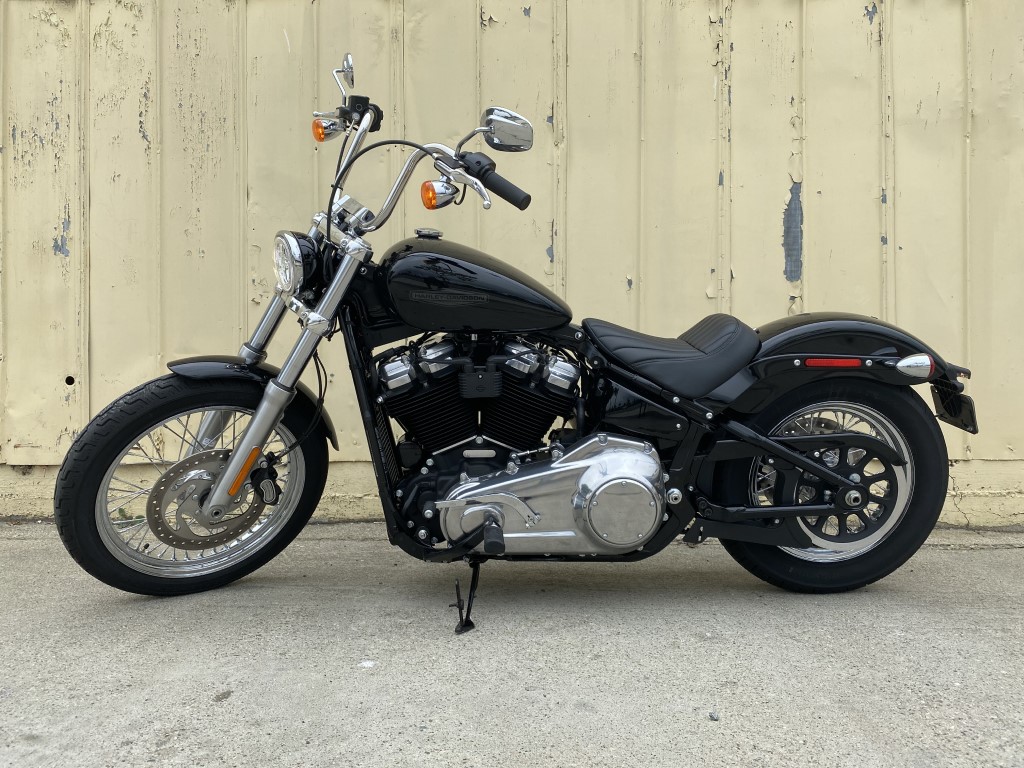 So here is what I wasn't red hot about with this bike. The solo seat, which is actually pretty comfortable on longer highway rides, dug into my butt constantly under heavy acceleration. This is a simple problem solved by swapping out the seat. Most riders will do tht days after bring this model home.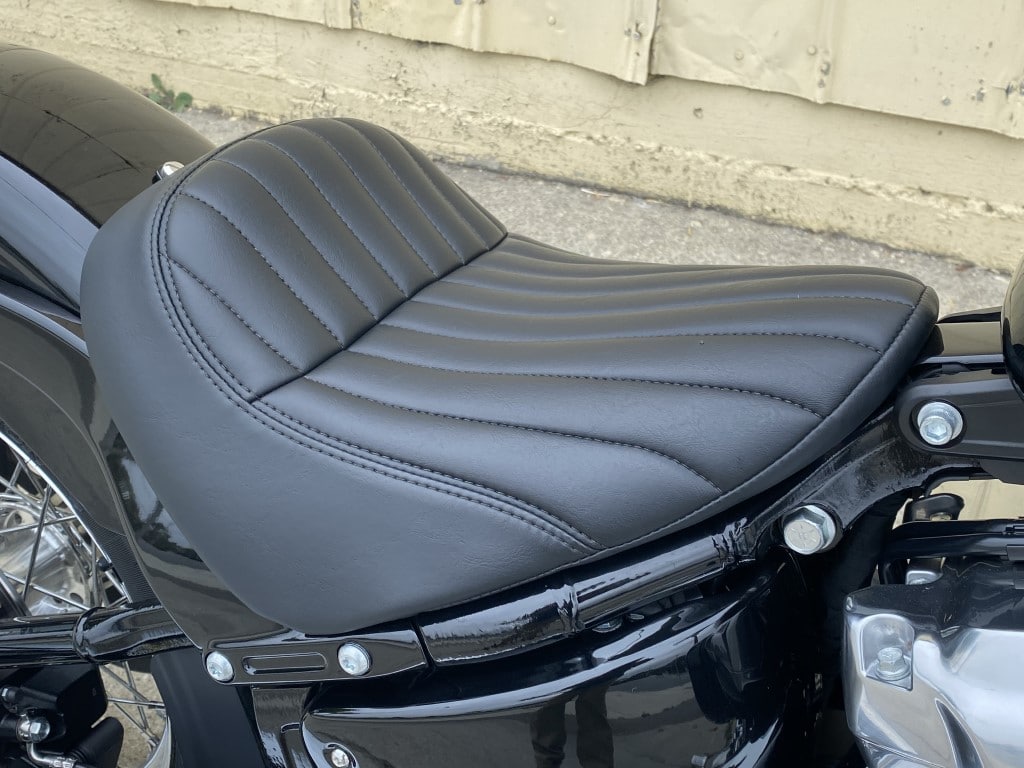 Another thing is the handlebars. The stock "mini ape" bars are just okay. The height is good, but I would much rather have T-Bars or something narrower with a much flatter bend to them. I feel that some nice aftermarket bars would fit the slim profile of the Standard's tank better too. There are hundreds of bars and or risers out there to choose from, so just get them to better suit your height and riding style.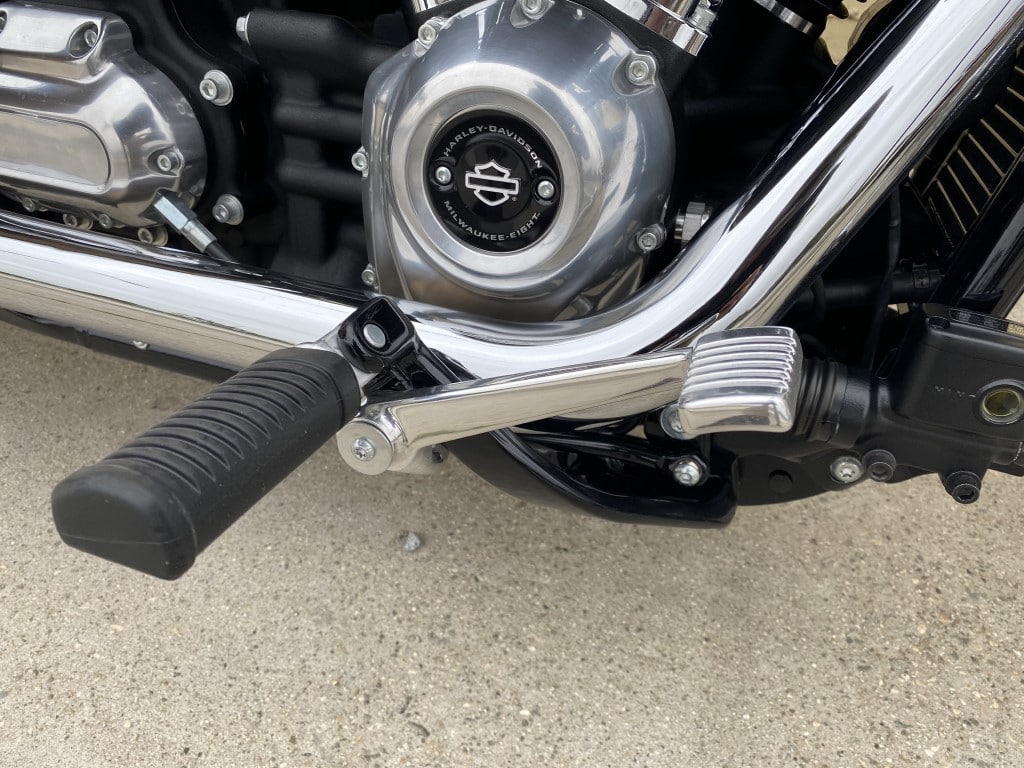 Another part of the bike I do not care for with the new Softail platform is the rear brake. I find it weak with little or no modulation. This is something that plagues the 2018-2020 Softail line. But the single front brake on the Standard is quite the opposite. The caliper and rotor combo is solid at any speed and negates to need for a dual disk conversion set up. Unless you want to spend a bunch more money to impress people with your overkill braking capabilities.
Prediction
After riding and staring at the bike for hours, I can see this bike getting a treatment similar to what the first-time H-D owners are doing to Sportsters. You know, wrapped pipes, funky handlebars, and a single saddlebag. Others will customize this bike similar to what was done to the old Dyna Street Bob or an early 2000's FXDX. An all black-clad "club style" bike with T-Sport bags and windshield. Either way, this bike lets you pick your path with it. And we at VTV like that a lot.
Up Close and Personal
In short I think this bike is the jewel of the Softail lineup. For only a bit of money here and there it can be easily upgraded into a killer custom machine that anyone would be happy to ride. The core of this machine is the solid chassis and drivetrain. Everything else is ancillary and can be swapped out to suit any riders needs. That makes this bik a solid machine for the money.
For more info on the Softail Standard and its specs, hit up the mothership at: www.harleydavidson.com