LePera Bare Bones Softail Seats
The LePera Bare Bones screams low and aggressive solo in a motorcycle seat. And it's available for 2018-20 Harley-Davidson Street Bob Softails. Simplistic design will change the entire look of your ride. It is the perfect seat to take advantage of Biker Gel.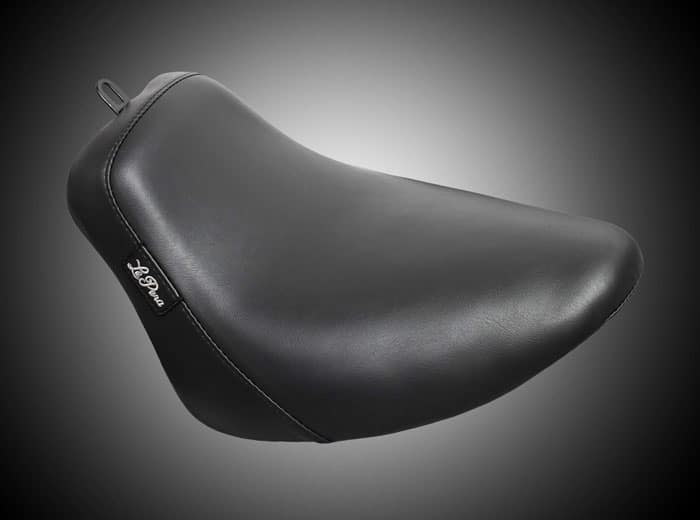 Packing a 10.5-inch wide seating area, LePera Bare Bones motorcycle seats are also customizable. Among the options at your command: Biker Gel, leather seating, and full leather (for additional costs). Moreover, there are two other versions of the saddle.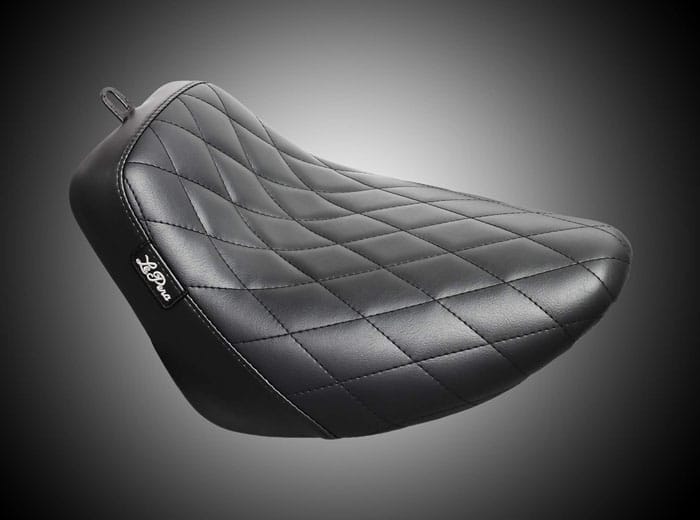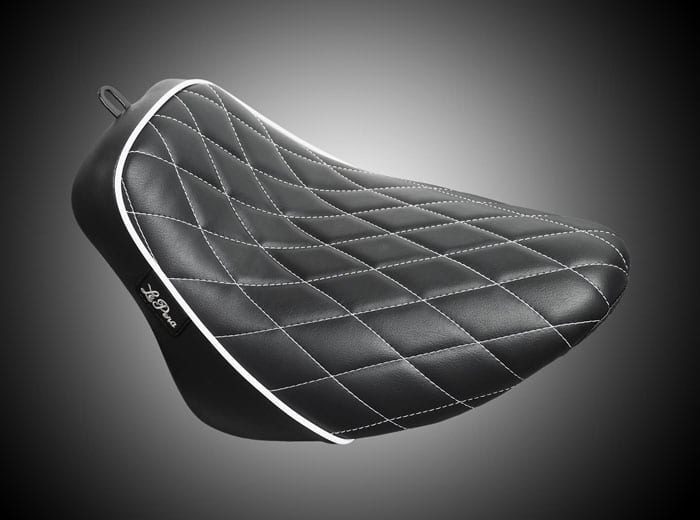 Both of which have the same extra options as their non-diamond stitched sibling. See all three Softail motorcycle seats here.