Vtwin Visionary Tour Profile | Michelin
Michelin is the second largest tire maker on Earth and a sponsor of our Vtwin Visionary Smoky Mtn Tour. Back 1889, well before cars were everyday vehicles, Michelin went into the rubber business. Since then, they've made major contributions to powersports with advances in tire technology. So they're a great fit for our motorcycle tour.
Origin Story
Since its founding over 130 years ago, Michelin has made tires for cars, bicycles, aircraft, heavy equipment, motorcycles, and even space shuttles. In 1889 Édouard Michelin and André Michelin, ran a rubber factory in Clermont-Ferrand, France. One day, a cyclist turned up at the factory with a jacked-up pneumatic tire. Said rubber was glued to the rim and it took over three hours to remove and repair it. Morever, it needed to dry over night.
The next day, Édouard Michelin tested the repaired bicycle into the factory yard. After only a few hundred meters, it failed. The setback failed to dampen Édouard's enthusiasm for the tire. He and his brother created a version that didn't need glueing to the rim. In 1891 Michelin took out its first patent for a removable pneumatic tire. Charles Terront won the world's first long distance cycle race, the 1891 Paris–Brest–Paris, on a pair of them.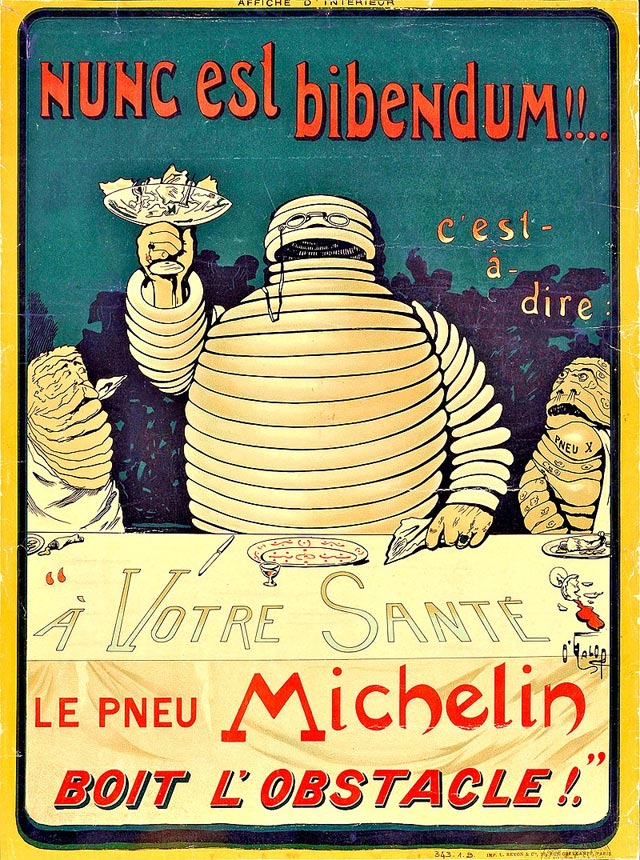 They've also made marks in the auto racing world, from MotoGP and Formula 1 to 24 Hours of LeMans and the World Rally Championship. All along the way, their advances in tire tech have given racers better grip on the track and the rest of us on the street. Michelin's latest V-twin tire is the Commander III. Compared to the Commander II, the III packs a rounder profile and new architecture for increased stability over its sire.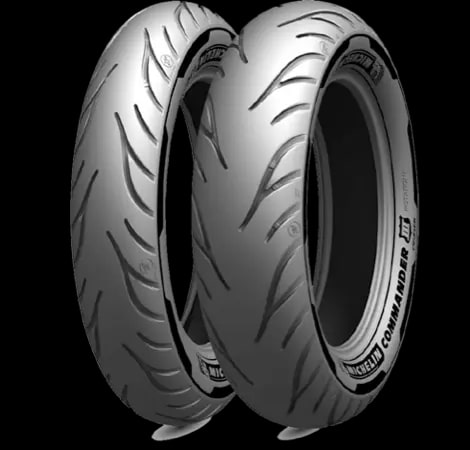 If you'd like to know more, see the tire maker's website. The Vtwin Visionary Smoky Mtn Tour takes off in October of this year.