LePera TailWhip Harley Touring Seat
Taking the KickFlip one step beyond, the new LePera TailWhip for 2008+ Harley baggers brings more comfort to your passenger thanks to its whipped-up tail.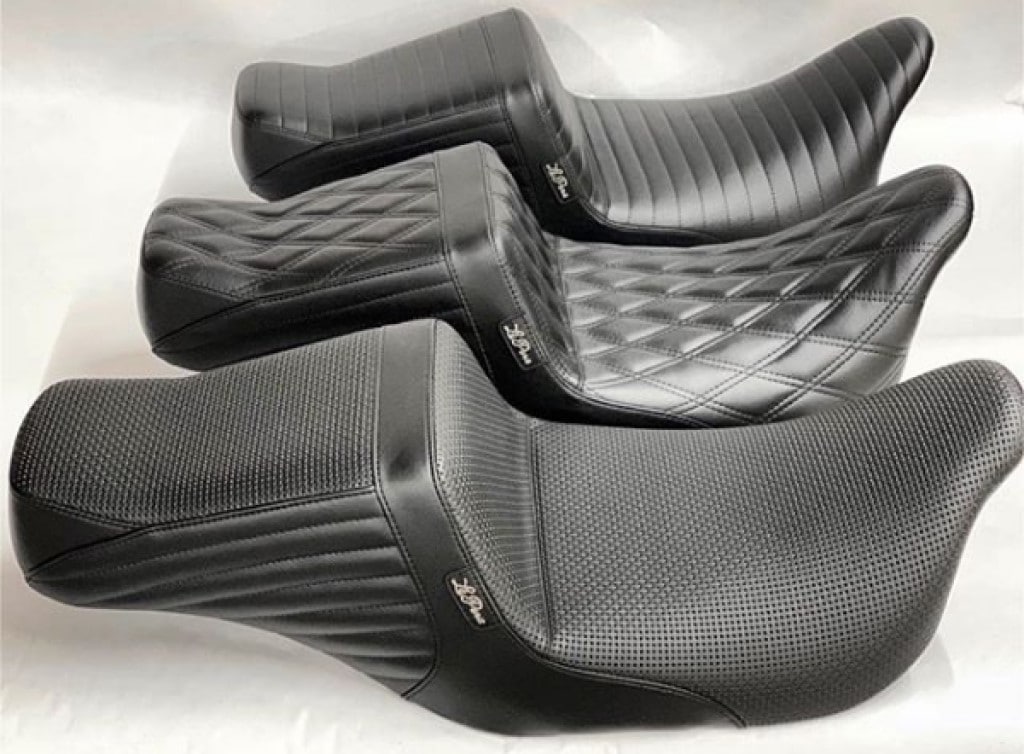 LePera offers the TailWhip in Basket Weave, Double Diamond, Pleats, or whatever feeds your imagination. They've also been doing this whole custom seat business since forever. Translations: they know a thing or ten about tailoring seats to suit every motorcycle imaginable. Check out all of their motorcycle seat options here and see for yourself.