Maxima: Ultimate Chain Care Kit
If your customized bike is a performance-oriented hellraiser there's a good chance you're running a chain drive instead of a belt. Maxima has what you need to keep that chain happy. If you thought a broken chain sucked on your bicycle as a kid, just imagine how pissed you'd be when your motorcycle's chain craps out in the middle of nowhere.
Clean Up, MPPL, Chain Wax and Synthetic Chain Guard are a winning combination designed to increase horsepower and extend chain and sprocket life.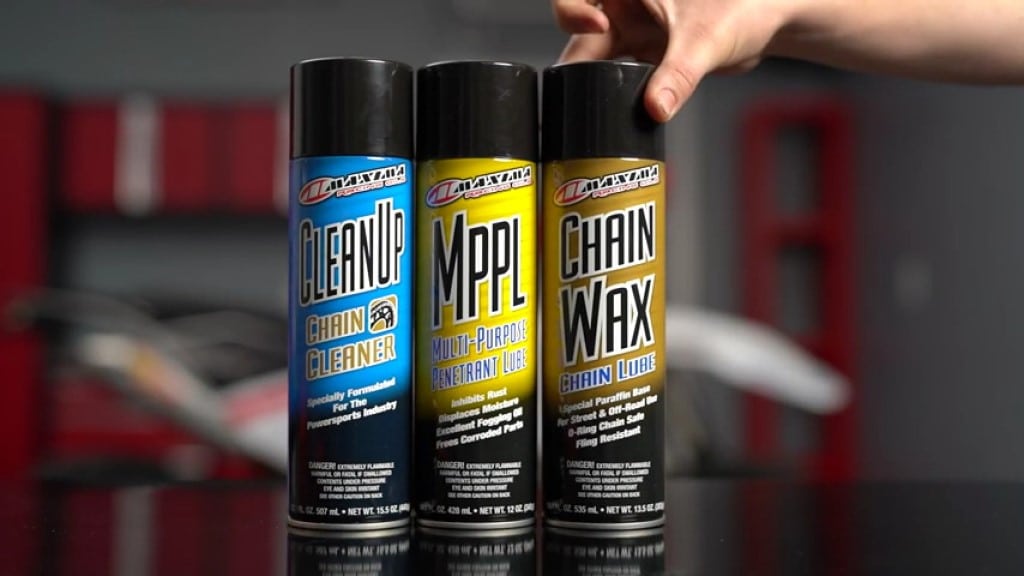 Find out more on them and Maxima Racing Oils other lubricants for your H-D here.