Motorcycle LED Headlamp Trim Ring | Custom Dynamics
Custom Dynamics new ProBEAM 7″ Motorcycle LED Headlamp Trim Ring contains 48 white LEDs and 12 amber ones (per side). The white ones comprise a running light. Moreover, the Amber LEDs blink as left and right turn signals.
ProBEAM uses a unique reflector technology and automotive grade LEDs. They also mimic the smooth, bright light output of Custom Dynamics' ProBEAM Motorcycle LED Turn Signals. And it's all sealed behind a smoked lens.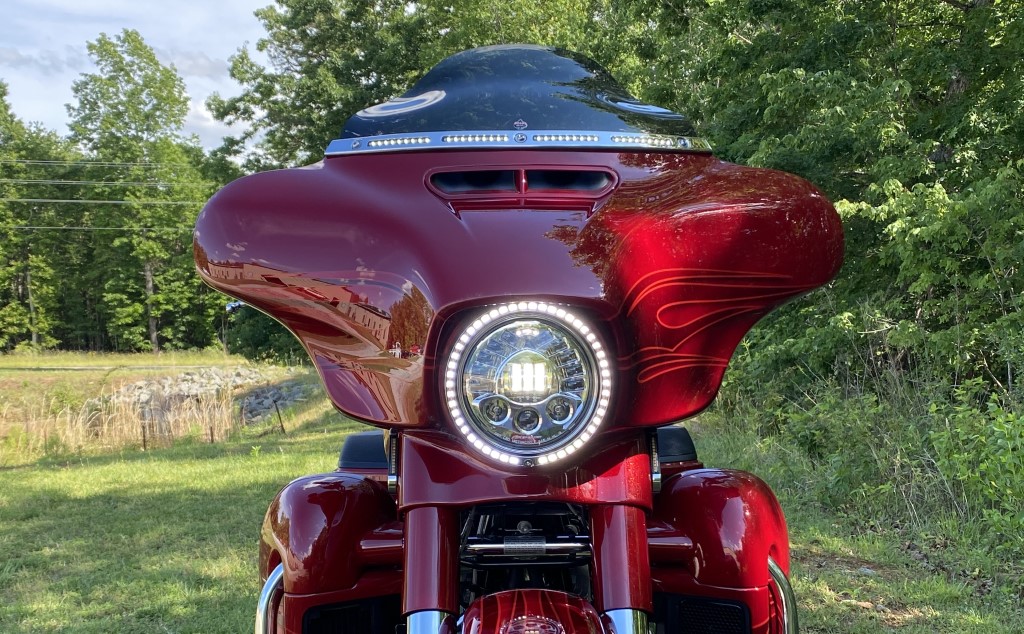 Plug-and-play installation offers a direct replacement for the factory headlamp trim ring. Additionally, it's usable with the factory headlamp or any aftermarket headlamp. Amber turn signals come in standard flash or sequential flash options. When the turn signal is activated the white LEDs on the corresponding side turn off to give greater visibility to the amber turn signal. Available in chrome or Gloss Black finish. The motorcycle LED headlamp ring has a lifetime warranty against LED failure. For more information call Custom Dynamics at 1-800-382-1388, visit www.customdynamics.com, or contact a Drag Specialties dealer.