ODI V-TWIN Lock-On HART-LUCK Full-Waffle Grips
ODI's Genuine Lock-On Moto technology is now available in a V-Twin motorcycle grip.  The collaboration between ODI and Carey Hart releases this MX-infused Full-Waffle V-Twin grip delivering the feel you'd expect from over 30 years of moto experience.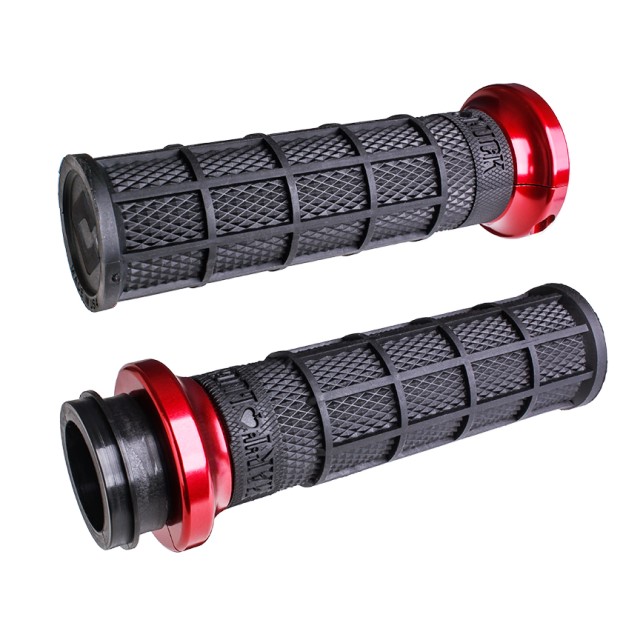 Moto inspired grip designed for performance V-Twin
In-molded throttle tube with integrated application specific throttle actuation
Billet aluminum Lock-On™ style clutch side clamp eliminates the need for grip glue or safety set-screws
Full-Waffle Moto-inspired pattern reduces vibration and provides improved gripping in all conditions.
Proprietary Medium-Compound durometer improves overall comfort and durability.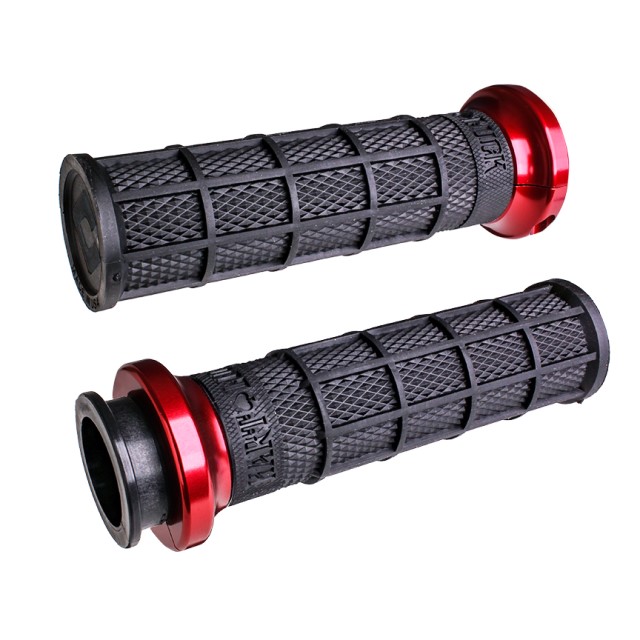 Available fitments include 2008+ HD throttle-by-wire, 1984+ HD cable actuated models, and 2018+ Indian throttle-by-wire models. See the full lineup of ODI motorcycle upgrades on their website.