Our Lowrider S Spring Fluid Change with Maxima Oil
Not gonna lie. We beat the 2020 Lowrider S VTV test mule like it owes us money. So we're showing it some love with a full Maxima Oil fluid change.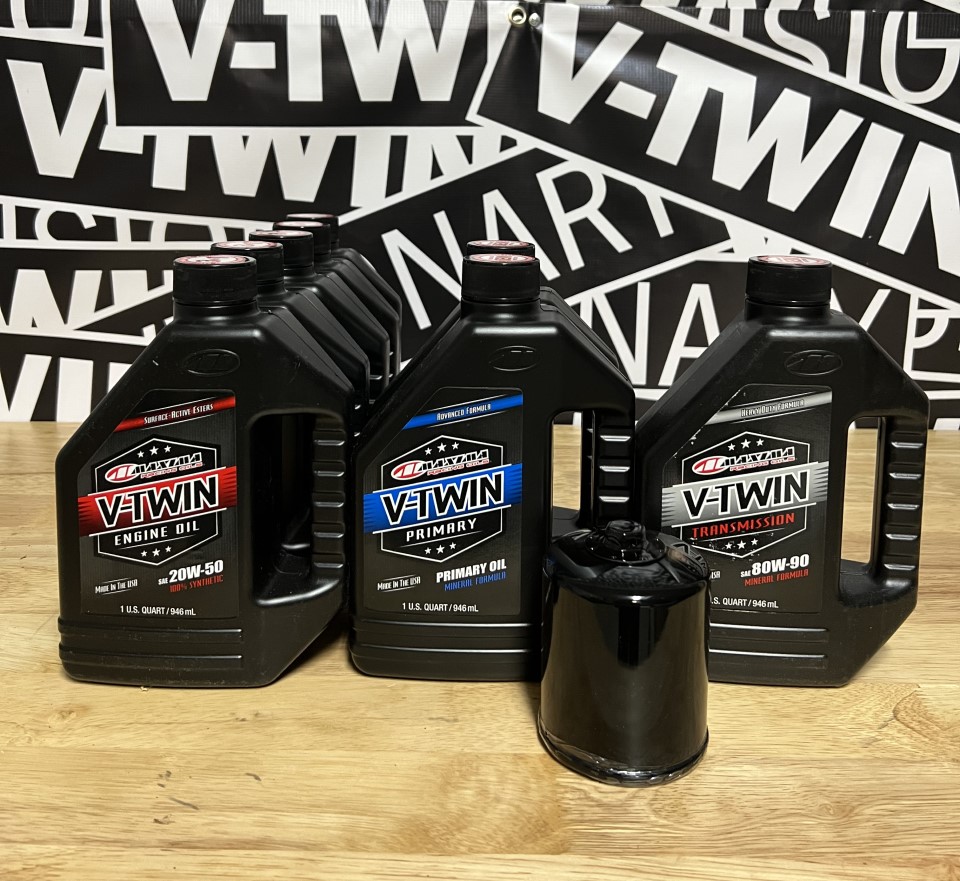 To perform a full fluid change on a Harley-Davidson Softail like our Lowrider S, you're talking about changing the oil, transmission fluid, and primary fluid. Maxima's Oil Change in a Box has all of that stuff in one nice, neat package. Just like a package should be.
It's pretty much that simple. Just follow the basic fluid instructions for your own Harley-Davidson Softail.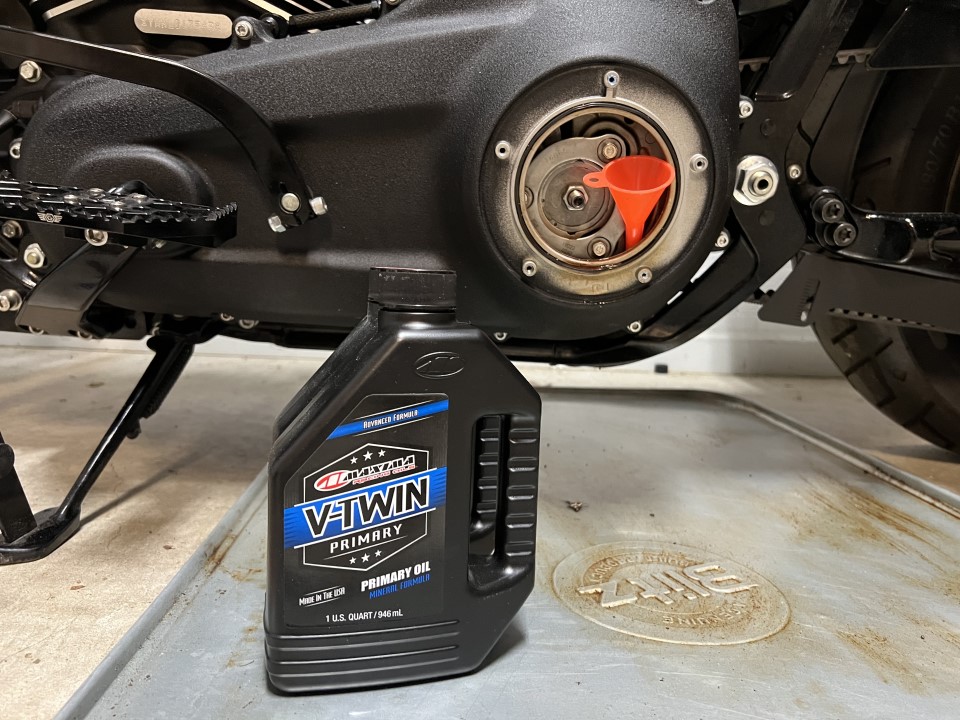 Maxima Oil's V-Twin Primary Oil is just one third of the fluid change triad found in the full Oil Change in a Box. The mineral-based motorcycle gear oil is formulated specifically for use in high performance V-Twin transmissions and primary chain cases. Robust formulation maintains film thickness and viscosity stability across all operating temperatures to minimize chain and gear wear. Advanced formula ensures optimal clutch engagement, preventing slippage and facilitating smooth shifts even under extreme loads. Make the change for your own Harley Softail here.