Performance Machine Turns 50, Gets New Look
Performance Machine (PM) has been producing some of the world's best motorcycle wheels, disc brakes, and accessories since 1970. This year marks the 50th Anniversary for the California based manufacturing company. To celebrate, Performance Machine was set up at Bruce Rossmeyer's Harley-Davidson at Destination Daytona with a new look.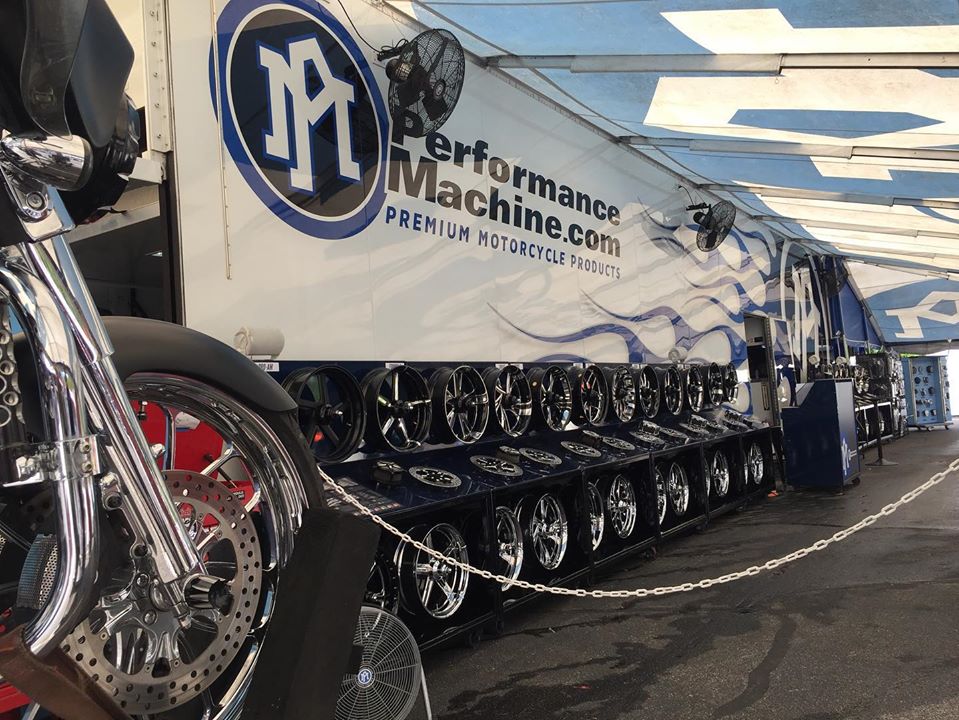 "With PM celebrating its 50th Anniversary it's important we recognize the path we've taken and what the future has in store. Along with the debut of an entirely new collection of stunning products the visual presentation on the Rally Truck is also new. Created exclusively for its 50th Anniversary, the graphics showcase a personal insight into the lives of our founders, the Sands Family, with great art at the same time," said Sean Delshadi, brand manager.
Not sure what wheel or accessory fits on your bike? No problem; PM always has knowledgeable staff members on hand to point you in the right direction and install products right before your eyes. For more information regarding show specials and event locations visit the Performance Machine website.