Progressive AFT: Insta360 Named Official Action Camera
Progressive American Flat Track (Progressive AFT) has announced an official partnership with Insta360 naming it the Official Action Camera for the 2021 season. Throughout the season, Insta360 action cameras will be mounted on athletes' bikes to capture races from a unique perspective.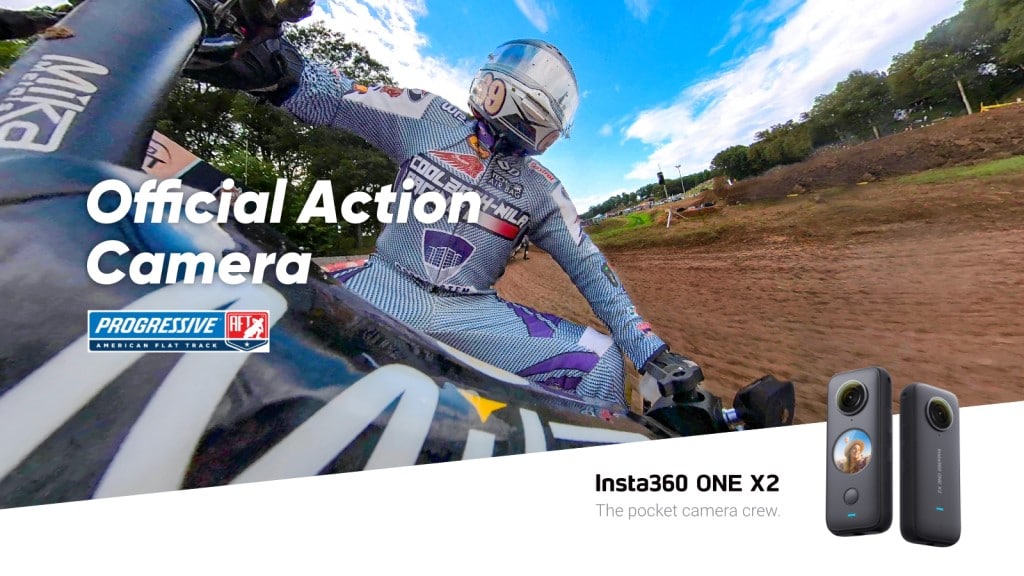 Founded on a mission to help people capture and share their lives, Insta360's ground-breaking technology and innovative spirit has empowered Progressive American Flat Track to effectively communicate its dynamic action and the breathtaking skills of its athletes in ways never previously imagined.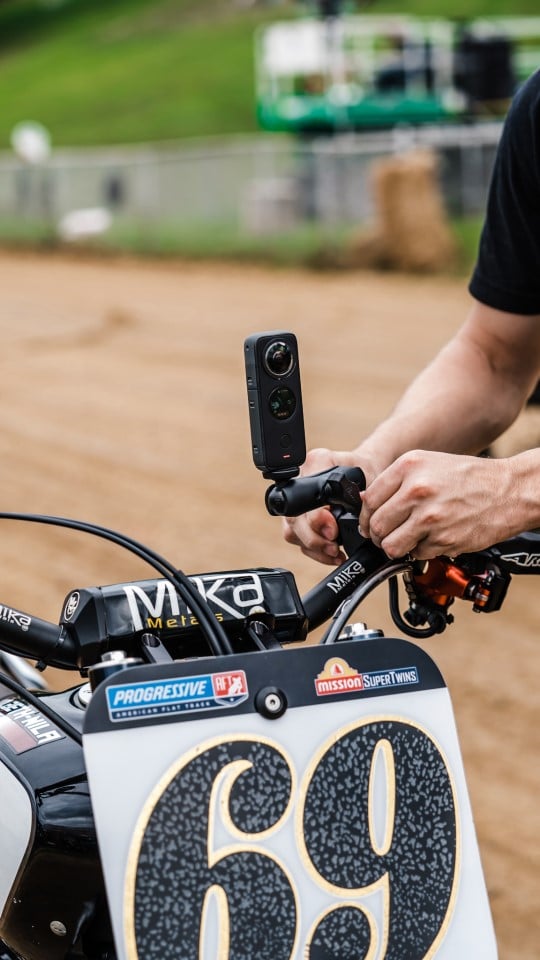 Built around its hugely popular lines of action cameras, 360-degree cameras, and AI-powered editing software, Insta360 has quickly developed into a global force since its foundation in 2015. "Insta360 cameras enable us to offer our fans an entirely new way of experiencing a race," said Michael Lock,
CEO of Progressive AFT. "For the first time, our fans can now ride along with their favorite athletes as if they were on the track themselves."
Insta360 ONE X2's light weight, 360-degree capture capabilities and FlowState Stabilization technology make it the perfect device to effectively capture on-board footage for Progressive AFT broadcasts and generate high-quality social media content. Infinite angles from the on-board camera can be chosen in post-production by simply reframing the 5.7K 360-degree footage in any direction. Fans have already gotten a sneak peek on Progressive AFT's social media channels at stunning footage from the ONE X2 mounted on the bikes of champion riders Jared Mees and Shayna Texter-Bauman.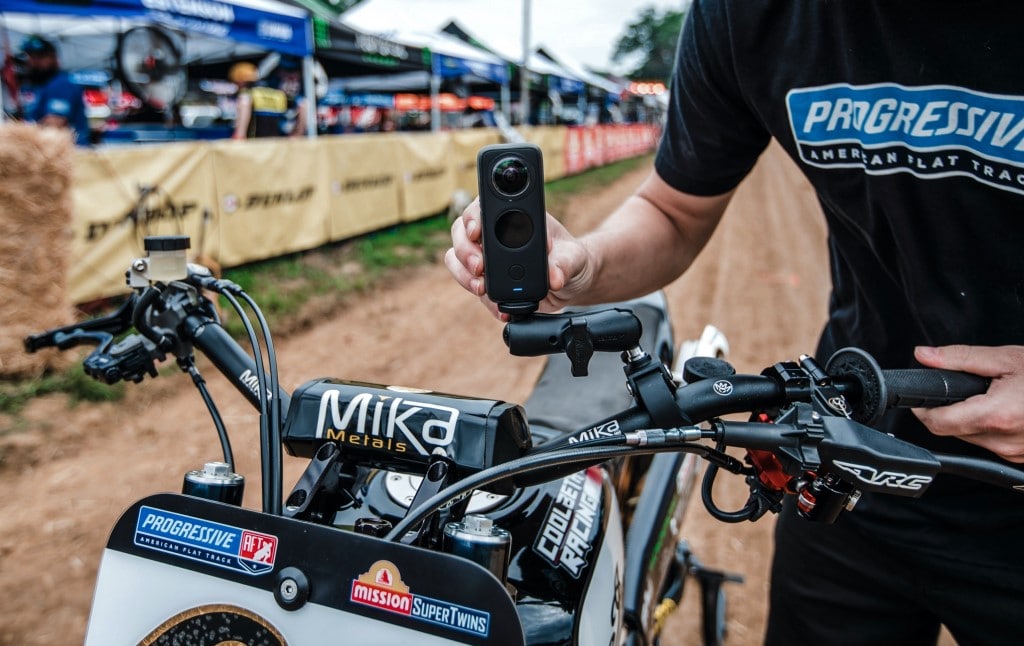 A key element to the partnership will be a dynamic YouTube video series featuring the unique features of the Insta360 product line and how riders, teams and Progressive AFT production crews utilize the cameras to capture flat track racing from truly immersive perspectives. "We're thrilled to be selected as the official action camera for Progressive American Flat Track. It's an honor to support the motorcycling community and to be a part of capturing the competitiveness and passion of such an incredible sport," said Michael Shabun, VP of Marketing and Business Development at Insta360.
For more information on Insta360 visit them here. For more information on Progressive AFT visit their website.