VTV Speed and Style Milwaukee Showcase is On
For the first time in Milwaukee's "Hometown Rally" history the VTV Speed and Style Showcase brings many of the current crop of top-level custom bike builders and performance motorcycles in the USA.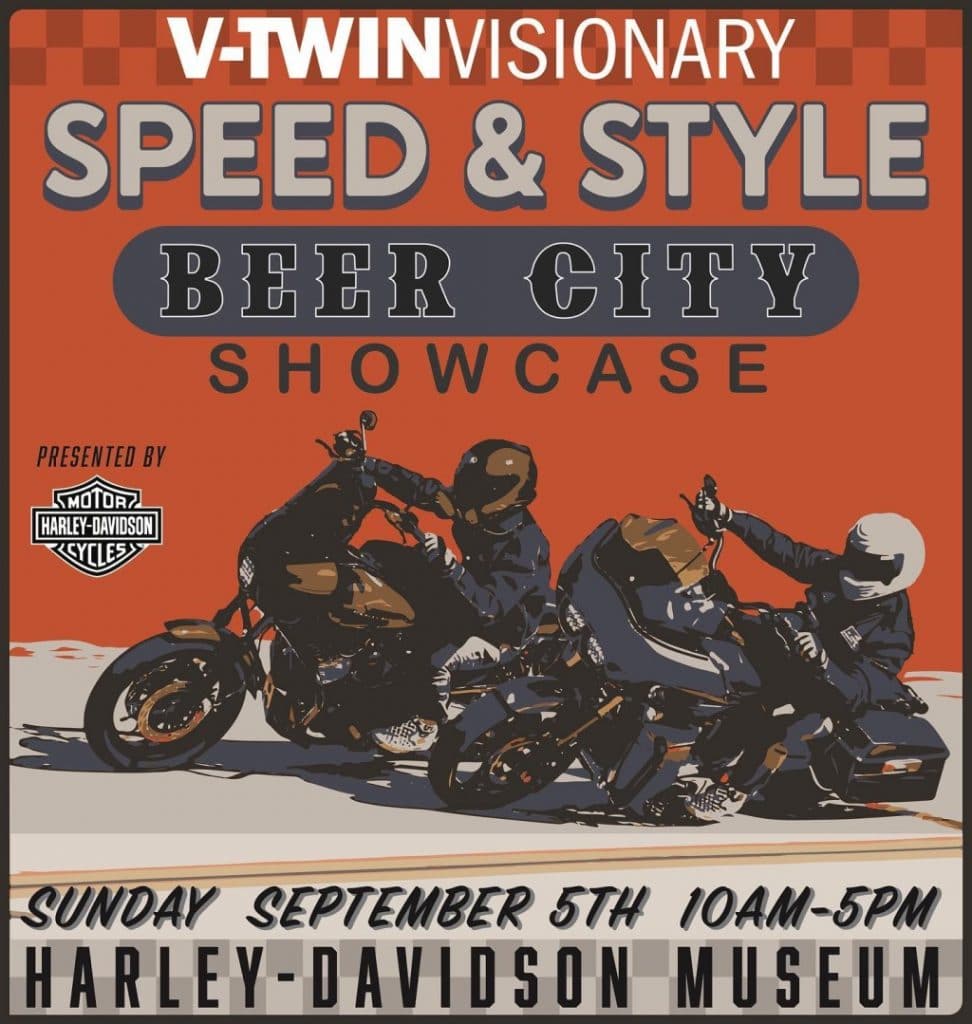 The V-twin Visionary Speed & Style Showcase also features a collection of 20 custom Harley-Davidson powered motorcycles, which combine both contemporary style with refined performance coupled with a mix of custom ideas and some major fabrication skills.
From baggers to bobbers and choppers to other customs, these expertly built two-wheeled machines and their creators will be at the Harley-Davidson Museum, September 5th from 10am to 5pm.
VTV's Speed and Style Showcase: This year's Beer City invited builders are as follows:
Danny Wilson
Johnathon Denton
Pete Nowaskey
Tommy Donelly
Vann Austin
Jeb Simmons
Dell Battle
Rob Hazelton
Scott Rauter
Steve Cowan
Justin Kagy
Chris Mcmorrow
Kieran Thompson
Chris Oestreich
Chris Graves
keep up with the VTV Speed and Style Showcase on our Facebook and Instagram pages for more as it all goes down this weekend.