QUESTIONED: Irish Rich Ryan
Place: Broomfield, CO. 

Handle: @irishrichcustomcycles  

URL: 

shamrockfabrication.com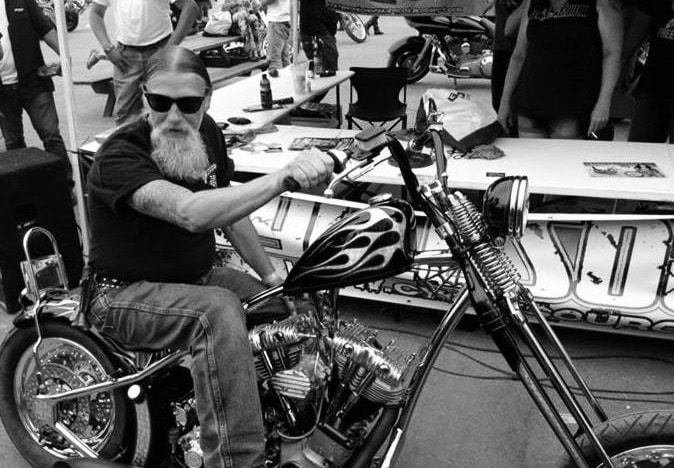 What do you do for money?
I build ground-up custom cycles for clients, and sub-work/fabrication for other guys building custom cycles. I do OK.
How did you get into motorcycles?
I've always loved motorcycles since I was an 8 year old kid, that's when I was bit. It was just a natural progression.
What was your first motorcycle?
1941 Indian Sport Scout, in 1968. I chopped it, took everything off of it I could chrome, and painted it Mopar "Burnt Orange". I have never owned or ridden a Japanese motorcycle.
What do you currently ride?
My '99 Road Glide, and my Shovel custom, The Chrome Nun. I just started another custom for myself,  though.
What is your all-time favorite motorcycle?
That's a tough one, but I'd have to say Crockers, hands down.
What attracted you to motorcycles?
Originally? They were loud, noisy, flashy, fast, and anti-social. You have to remember, I grew up in the '50's-'60's.
What do you like about riding motorcycles?
Riding motorcycles has always given me the feeling that while I'm riding, I have total control over one aspect of my life for a change.
How have motorcycles changed your life?
I've been doing this for 50 years. During this time, I've been able to meet (and become friends with) some of the most brilliant, artistic, talented, skilled, and crazy people I otherwise wouldn't have been able to be acquainted or associated with. I think the motorcycle experience has enriched my life greatly.
Who or what have you gained inspiration from?
Oh man, where do I start? Ed Roth, Von Dutch, George Barris, Dean Jeffries, Jr. Conway, Larry Watson, Butch Brinza, Dick Hirschberg,  Bob Abrew, early Arlen Ness, Randy Smith, Dick Allen & that whole L.A. South Bay crew, bad biker movies, tattoo art, the early Frisco 1%ers, Robt. Williams, lowriders, hot rodders. And Indian Larry and Jesse James, just to name a few. I find inspiration in just about everything.

What has changed your life for the better?
Computers, the Internet, and social media.
What has changed your life for the worse?
Computers, the Internet, and social media.
Any other statements or slander you would like the world to know?
I don't think so, I think that about does it.