V-Twin Visionary: The Frankie Garcia Interview
I've known Frankie Garcia for well over a decade. He has always been rippin' on two wheels, whatever the machine may be.  He started out young like most who race and ride at this level, but nothing has even been handed to him. Frankie has slept on countless couches, tents, and even in the back of my personal truck to live out his dream of racing. And with him being the "fan favorite" of this current bagger racing craze, he is right where he always wanted to be.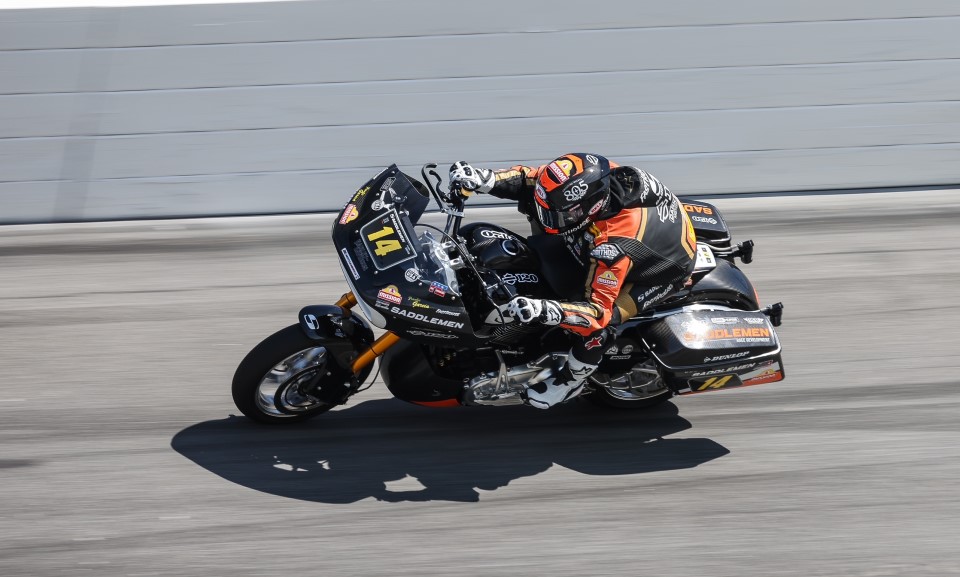 We sat down trackside with Frankie during Daytona Bike Week and asked him a few questions regarding motorcycles, racing, and living out your dreams. Here is how it went.
VTV: How did you start racing motorcycles? 
FG: My dad was a pro am Flat Track racer from the Salinas, California area all his life and when I came along I followed in his footsteps. Mom and dad raised me to race motorbikes that's what we did as a family. My brother Jess and sister Miranda, we all went racing every weekend. I remember as a kid watching a MotoGP race on TV and seeing all the fans and that was the first time that I knew I wanted to be a road racer. 
VTV: How did you get into Hooligan racing? 
FG: I always stuck to my roots as a dirt tracker. I never stopped riding for fun and when the Hooligan series started to get popular I built a Ducati Scrambler tracker for Nathon Verdugo who worked there at the time and won the inaugural Moto Beach Classic on it my first time racing. Ducati and the Scrambler team got involved for the next season and gave me some support for the next season and even flew me to EICMA to unveil the 2019 Full Throttle model, a production copy of my race bike that my dad and I developed with eventual help from Vance & Hines. They used my name and images in all the marketing material. I never signed a contract or agreement for any of that; it was all a surprise. That was Ducati's number one selling motorcycle that year, according to their reports. I never saw a dollar from that or even got one of the bikes to keep so I'm not a fan of those guys. They did me dirty. I had a bad taste in my mouth about DNA and upper management over there and eventually started riding for my good friend Roland Sands of Roland Sands Design on an Indian.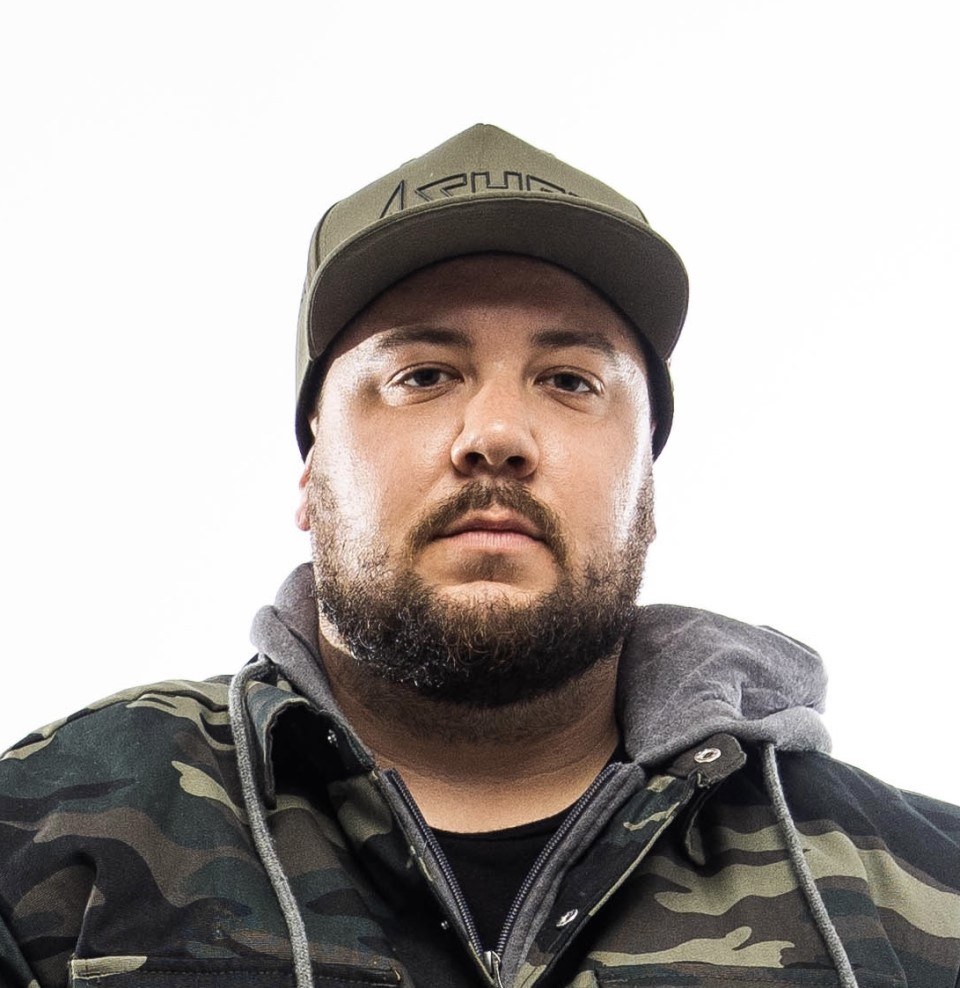 VTV: So how did you get involved and ride in the first KOTB when it was just an exhibition race?
FG: I was riding for the RSD Superhooligan team. They announced the bagger race and Indian asked Roland to build a bike. The race was to be held at my home track at Laguna Seca. I was in a bad place; my brother had just passed away. It was the middle of the pandemic. I needed something to ease my mind and give me a path to take. Racing has always been that for me. I texted Roland one day and said, "If I'm not racing that bagger at Laguna we're not friends anymore." He called me shortly after and asked what I wanted done to it and it was on from there. 
VTV: And what did you think when you got to actually ride one of the first ever race baggers?
FG: I remember I was 20 minutes from our first test at Buttonwillow and I was like, "What the hell did I just sign myself up for?" I was so nervous thinking about riding a bagger on a race track. There was so much unknown at the time because no one had ever done it on a "road race prepped" bagger. I had my knee on the ground on the first lap and was all smiles from there.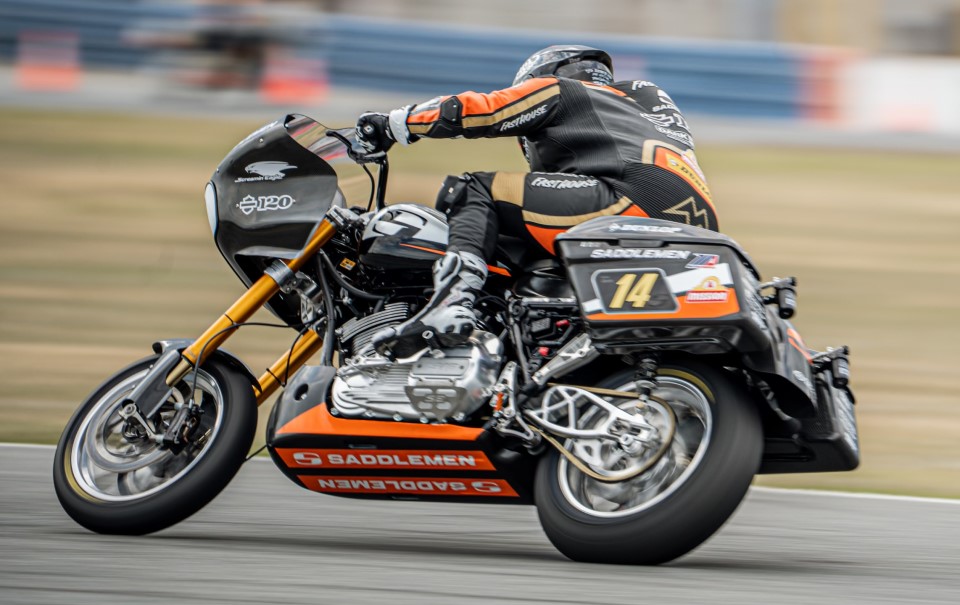 VTV: What kind of bike was it and how different was it over the stock model?
FG: That bike was an Indian Challenger and it was a fully built race machine covered in carbon fiber and one off parts made by S&S and the factory to get the ground clearance we needed. It was trick as hell from the beginning compared to a stock bike and only weighed like 570lbs. There was nothing "stock" about it from the get-go. 
VTV: How did you do in that first race? 
FG: After qualifying second behind Tyler Ohara I looped out the bike practicing a start at the end of Q2 and snapped a 1-inch handlebar on my femur. I wasn't sure if I was even going to be able to race. It was an emotional weekend for the whole Garcia family. Just a few months after losing Jess, my hometown track which I had never even raced at and all the emotions I had to race. I was doing it for Jess. I mustered up the strength and required assistance even getting on the bike but I ended up getting third behind TO and Hayden Gillim.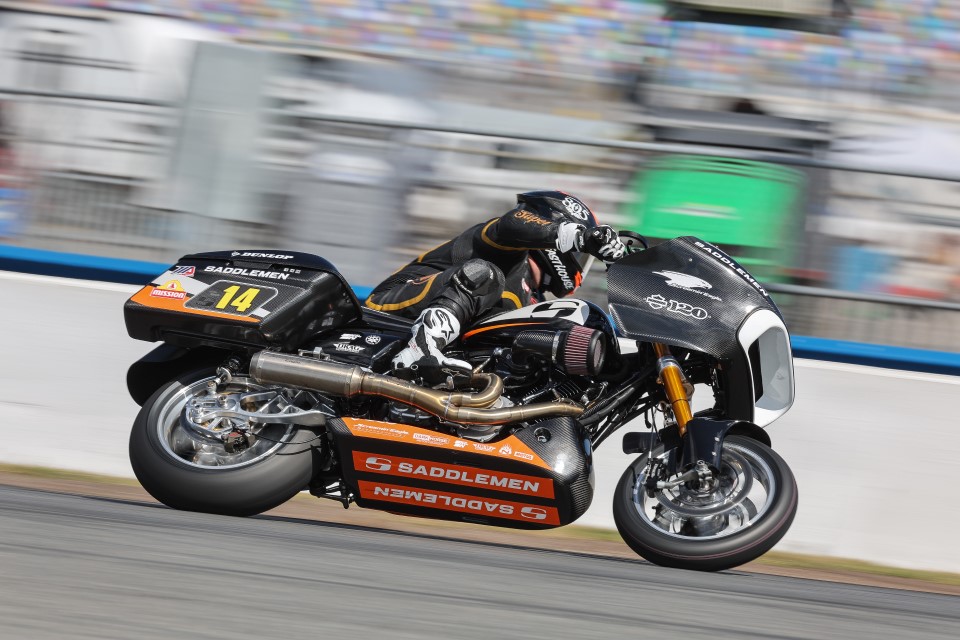 VTV: Did the bike handle well? 
FG: The bike worked far better than anyone could ever imagine a bagger working on a race track at the time. 
VTV: How did you graduate from a one-time deal to full-time bagger racer? 
FG: After securing the podium at the first race I think that's what locked me into racing the next three round season in 2021. I went into the final round in championship contention with Kyle and Tyler. I had built a really good relationship with Indian and it evolved into me continuing to ride for Roland Sands Design in 2022. 
VTV: How much technology growth did the machine have in the 2022 season over 2021?
FG: These baggers continue to evolve from race to race. With the factories involved it's a one-up game almost every round, it seems like. Suspension, triple clamps, swingarms, data, engine covers for ground clearance, engine modifications; it's nonstop. The bikes have all been evolving equally on a race-to-race basis since the beginning. I don't know where the end is. These bikes have to cost in excess of $150,000. It's wild.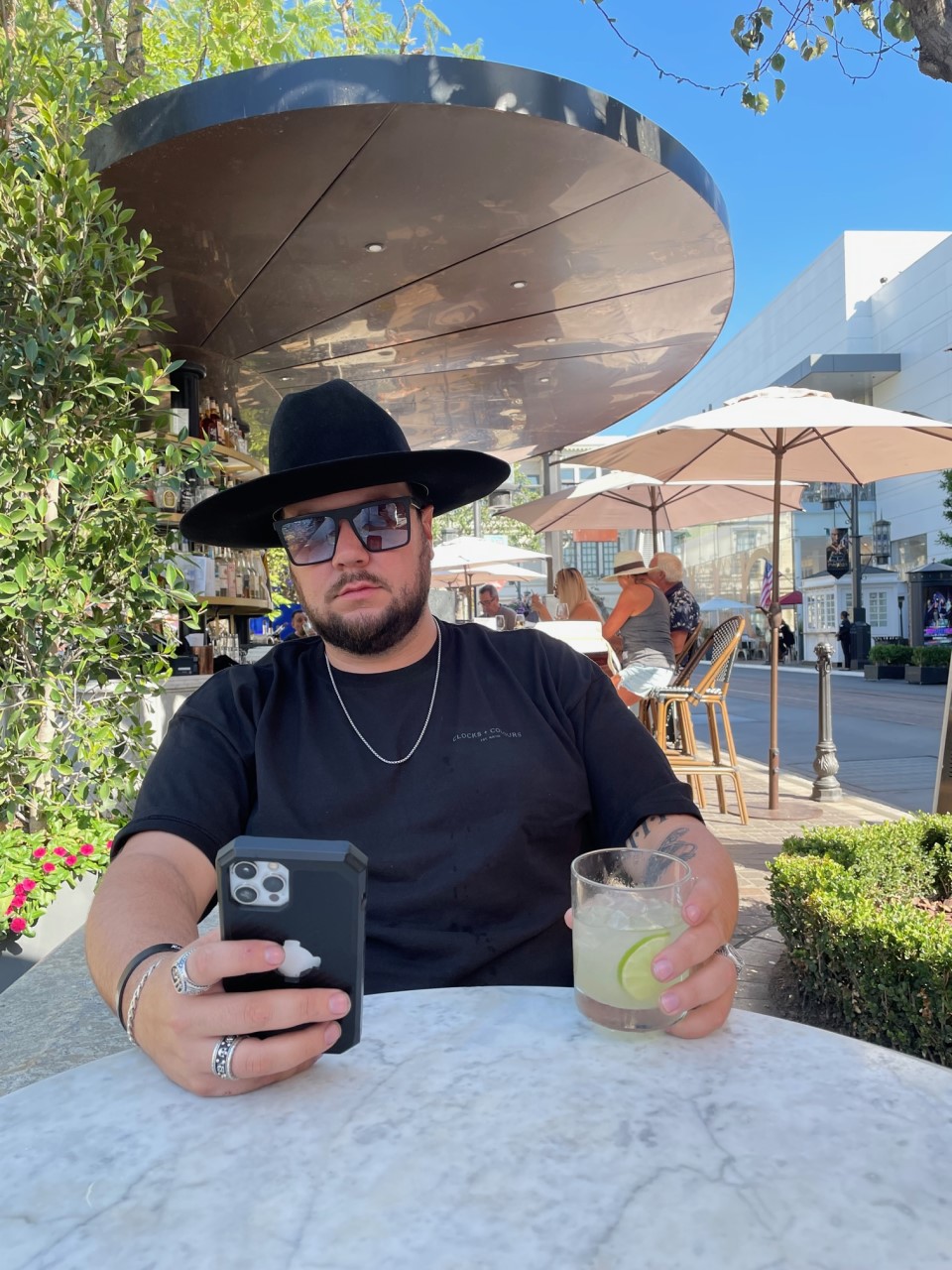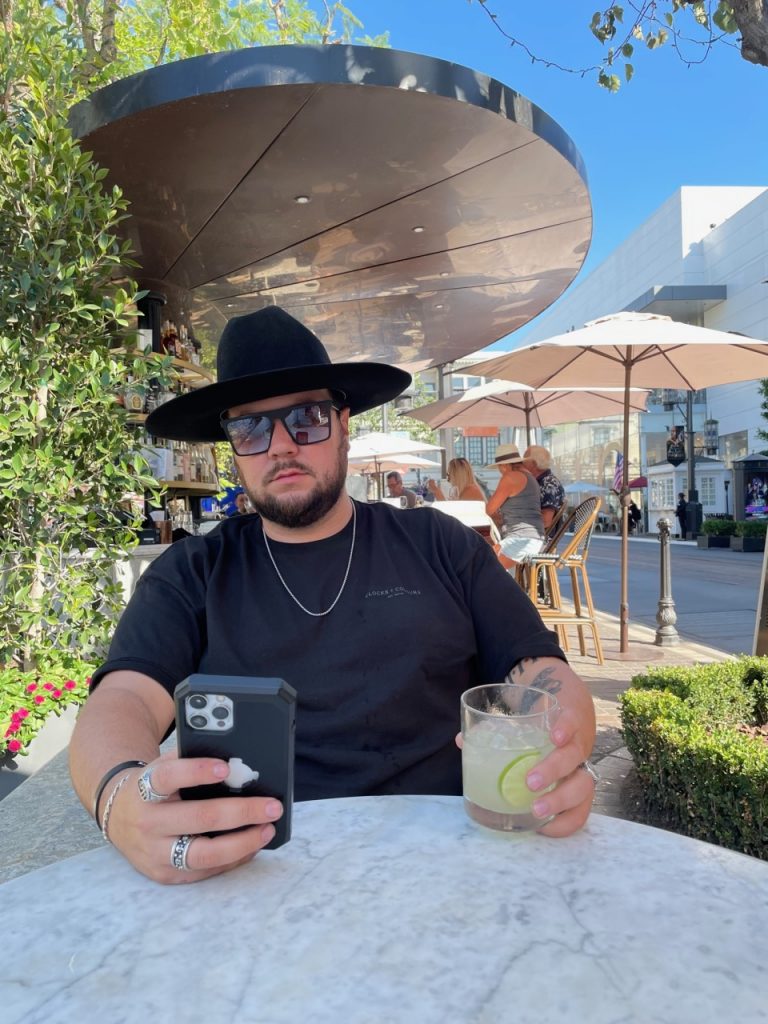 VTV: Coming into the 2022 season the sport saw a ton of top guys in different facets of Moto America getting rides. How did that effect you? 
FG: That started to scare me. Although I'm serious about racing as it is my job and how I make a living, it's also the same amount of fun. We race baggers! It can't be 100% serious all of the time. The fans and consumers we relate to have tattoos and go to rallies to get drunk and do burnouts with their friends on Harleys. We have to remember that's who the core fan is. If we start getting too serious the bagger series is going to have the same fate as Supermoto and die. I've solely taken it upon myself to be the fun guy that the V-twin consumer can relate to. I've had to step up my game big time no doubt to compete with these world class road racing athletes but I don't forget what we are really doing. It's important to not forget where this started. 
VTV: I know Roland Sands campaigned your 2022 Indian. But it wasn't really a factory sponsorship per se. Can you tell us the details of that relationship? 
FG: Roland is the big brother I never asked for. He's been so good to me and I'll forever be grateful to the entire RSD Family. Cameron Brewer is one of my best friends and was my righthand guy for the last four years. Aaron Boss is an absolute world class WEAPON fabricator and built the first bagger race bike of mine. Unfortunately 2022 was struck by some budget issues and I only rode three rounds for Roland and last two rounds for the Mad Monkey Team on their bike supported by RSD. It was a clusterfuck of a season with not having all the good parts, and bikes breaking. But with the help of Mad Monkey (bless their hearts) and S&S we were able to scrape by to the end the best we could.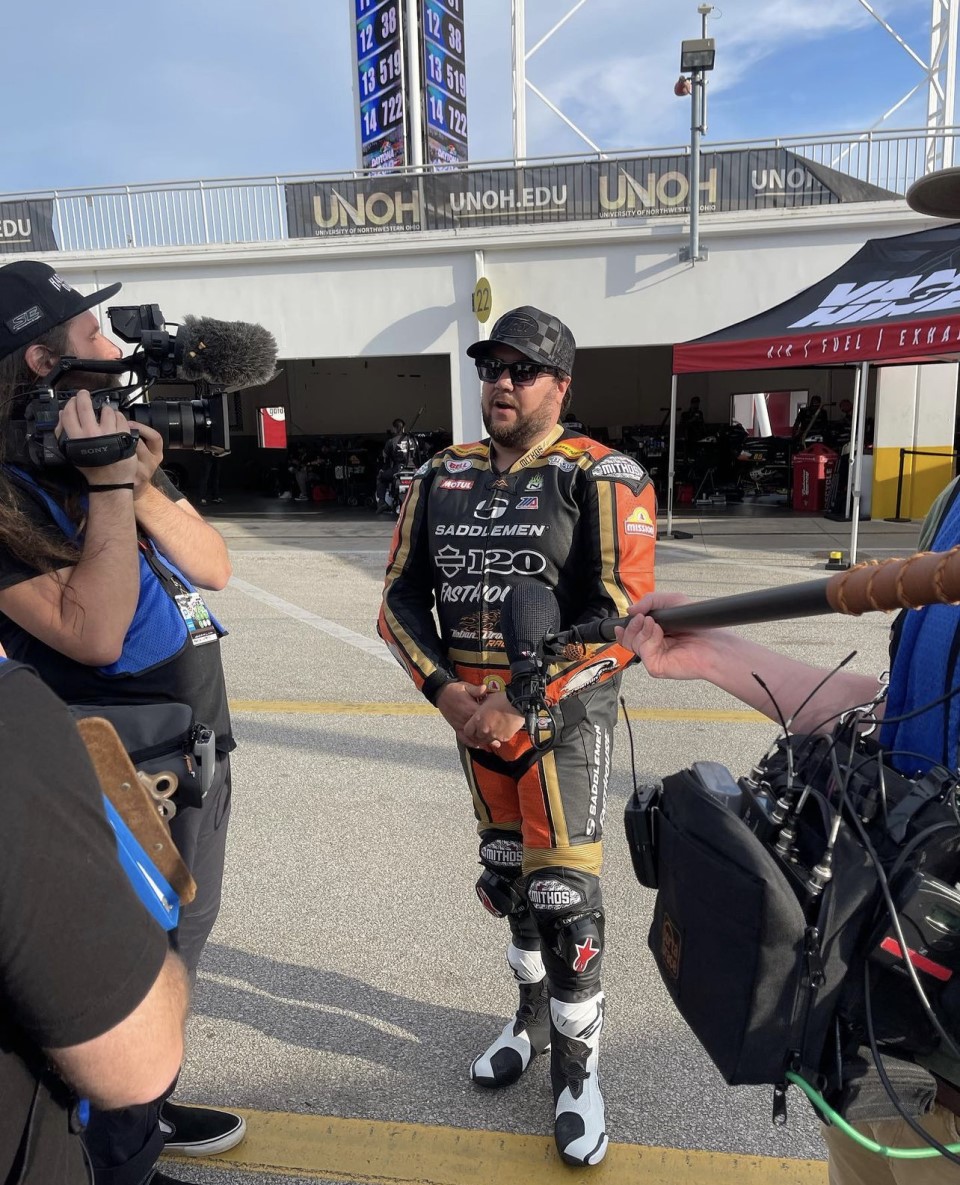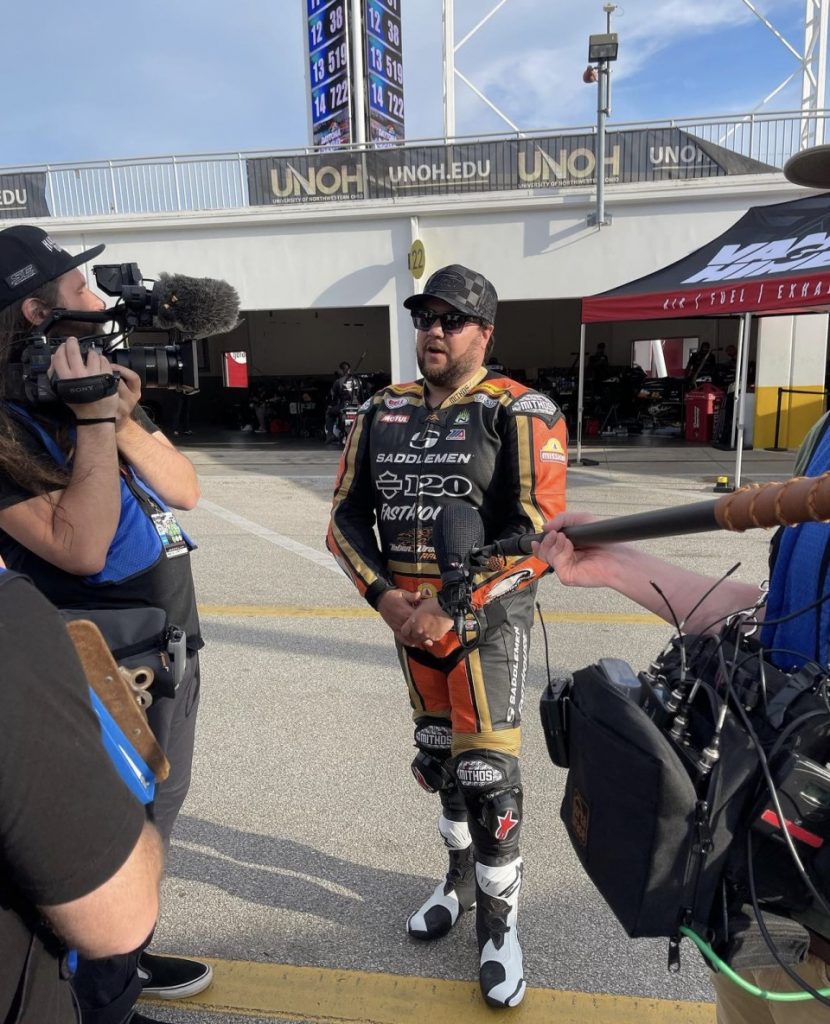 VTV: How was your relationship with factory Indian? 
FG: My relationship with Indian was awesome. Everyone at corporate, the marketing department and the Brand Amp Agency was so cool to me. I did some other projects with them outside of racing; building a bike and going to shows and rallies. It was good. On the racing side I wasn't the up front guy anymore with all these superbike riders coming into the game. I had a really good relationship with S&S and shared data with the other Indian racers, Tyler and Jeremy. A lot of our settings were identical. They gave me everything they could but they weren't the ones making executive race team decisions at Indian. 
I always do my best to continue to be marketable outside of race results but anything I was doing with Indian outside of racing meant nothing to the guy heading the racing program.
VTV: After all was said and done, how was your 2022 season? 
FG: 2022 was a year I'd like to forget. The final round was the single worst weekend I'd spent at any race is my entire life. On the plane ride there I found out the girl I was seeing at the time was rekindling her relationship with her ex and that set the tone for the entire weekend. I blew two bottom ends in all of about six laps. We were out of engines. Indian had one though. All I had to do was finish that race to end up in the top eight (the factory supported rides) in points which was my goal for the season. I was not granted the engine due to some personal feelings the head of racing had with the team I was riding for. I was told I'd be watching the race from pit lane. At that moment I texted someone from Harley and asked if we could chat. Two hours later Uncle Terry Vance had cleared everyone out of his semi for Harley-Davidson and I to have a meeting. I needed a fresh start and I wasn't going to waste any time making that happen. 
VTV: What was the main thing you learned? 
FG: The biggest thing I learned, that I continue to learn more and more about this industry, is that it is dog eat dog. A lot of people you think are cool as shit are actually full of shit. You'll get chewed up and spit out before you even know what's going on but you learn to recognize the good ones a lot easier. I can say that right now at this moment, I'm surrounded by the best people. I'm happy. I'm grateful.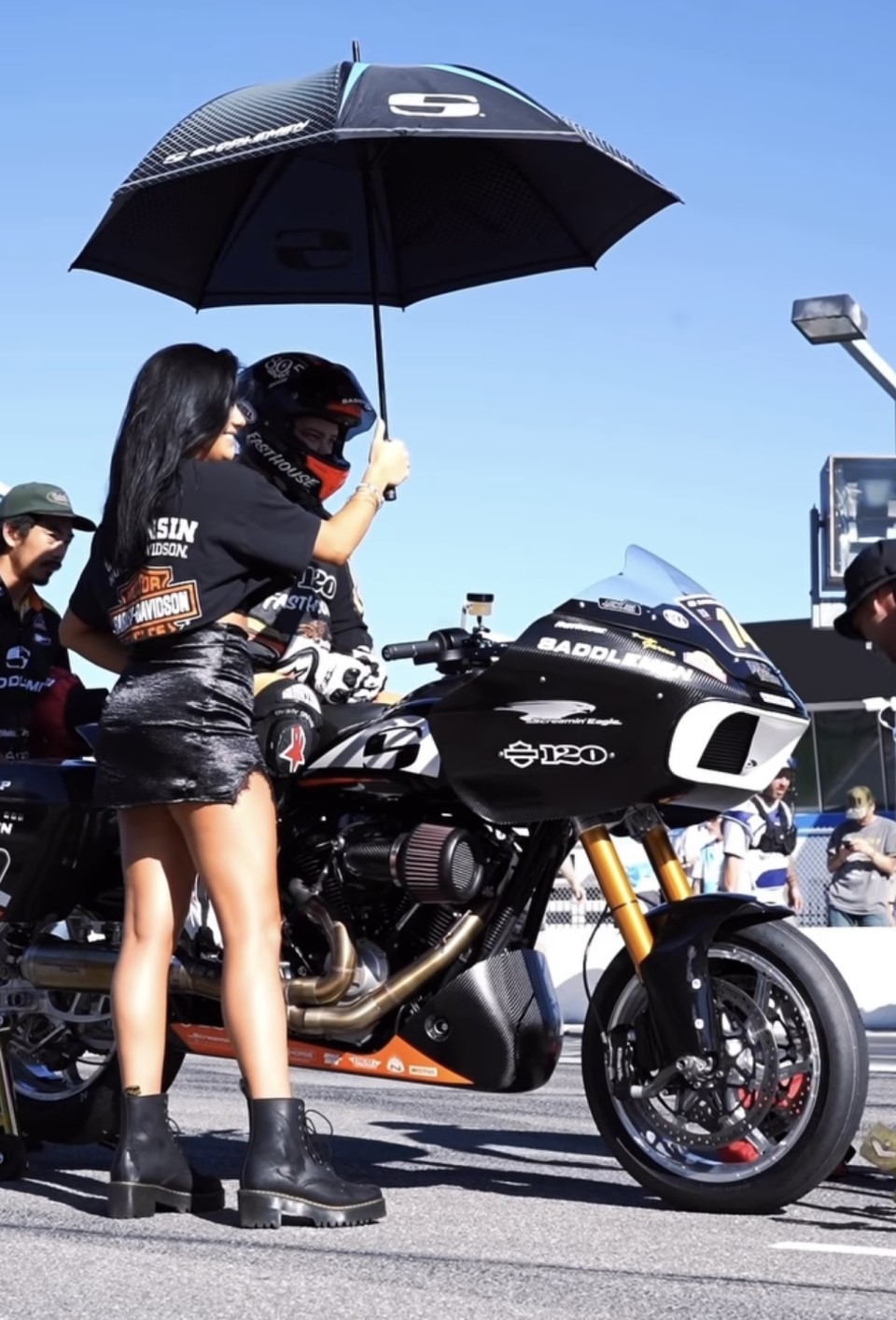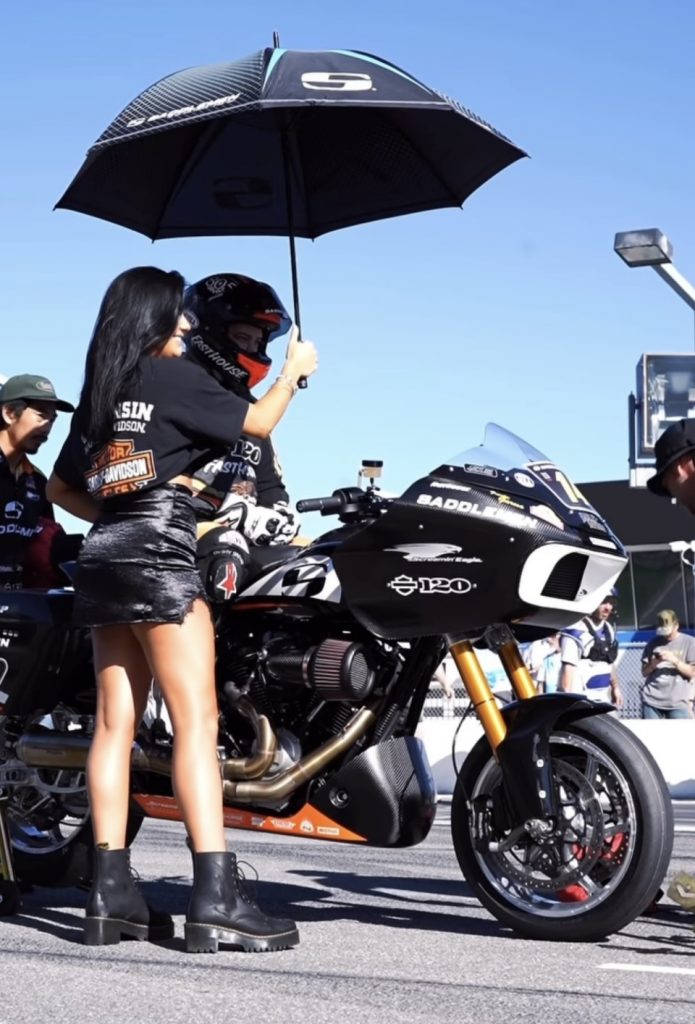 VTV: And  for the 2023 season you switch teams and bike manufacturers with the H-D Saddlemen team. How has that transition been? 
FG: In the off season there were a lot of hurdles trying to figure out the right path for me to ride a Harley-Davidson in 2023. I thought, "What if I could plug into an existing team?" and Saddlemen was the crew that came to mind. They had a good program with Corey and Patricia in 2022 and could use some manufacturer support. I took the idea to Dave Eckert, the main man at Saddlemen, and immediately saw him light up. We had some further conversations with H-D and locked in a deal. Dave and Kris, along with their R&D department at Saddlemen, have taken it and created an empire of a racing team supported by Factory Harley-Davidson. I couldn't have dreamed of a better crew or situation. These are my people. The perfect combination of fun and professional. 
VTV: What are the main differences in the Indian race bike over the Harley? 
FG: The bikes are both baggers. That's pretty much the only similarity. They are polar opposites but the biggest thing for me with the Harley is the chassis. It feels like a V-twin sportbike. The rigid consistency from the front end to the rear is incredible. The engine is a rocket ship but at the same time so smooth and continues to make power all the way to the limiter. It's an incredible machine. Hats off to the H-D Factory racers Kyle and Travis along with the H-D engineers on developing these bikes. It's not only a weapon but also a work of art. I can't wait to get more time on my Road Glide and unleash its full potential. 
VTV: For you, in race situations, how is the water-cooled Indian power plant as compared to the H-D's air-cooled Milwaukee Eight? 
FG: Like I said, the Harley engine continues to make power from 0 RPM to the limiter. Having that full range makes it easier to ride and manage. 
VTV: Is the chassis/suspension set up for you completely different from the Indian to the Harley? Or is it relatively the same? 
FG: I feel like I can set up the Harley Davidson a lot stiffer, which is ideal for road racing, due to the consistency of rigidity throughout the entire chassis. It makes the bike extremely predictable especially on the side of the tire while opening the throttle. I'm still learning the characteristics of the bike but I'm absolutely sure of its capabilities already.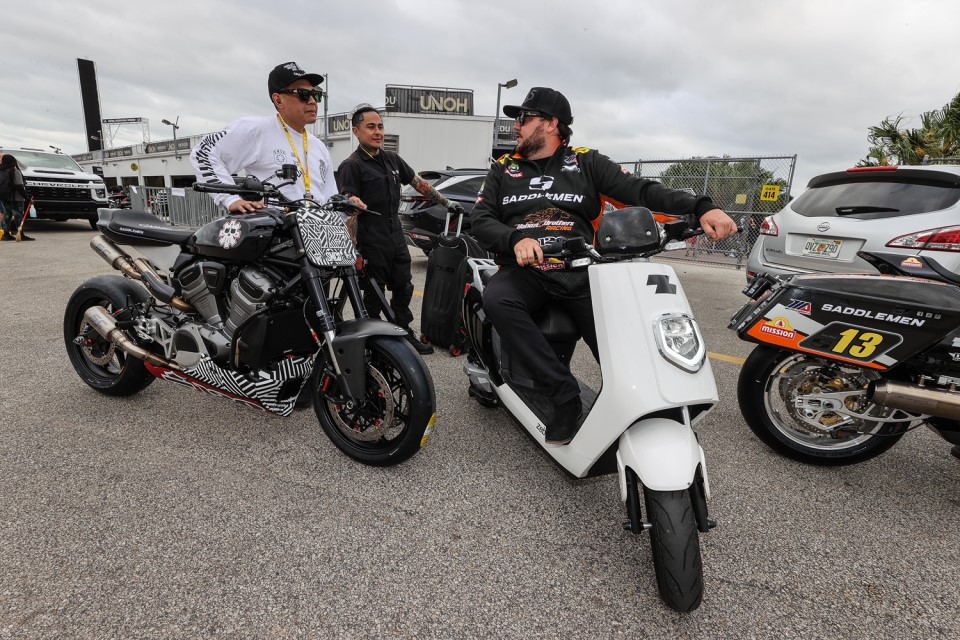 VTV: How has the support of the Saddlemen team been so far this season? 
FG: The Saddlemen guys have been amazing. The team is filled with so much talent from every aspect of the V-twin industry, not only from their end but with the partnership of the Hoban Brothers/Dark Horse crew. Having guys like my good friend and fab guy Heath Pinter, master bike builder Mattie Vee, Dustin our carbon fiber guy, jack of all trades John Sanders, our super chef Sean, our chassis guy Eric, and my crew chief John Dahmer of Dark Horse is really cool. I also got stuck with some damn cool teammates with Cory, Patricia, and Jake. My mechanic this year is Kento San. He's a Japanese bike builder and I was stoked when I found out because anyone that knows me knows how much I admire Japan, its people, its food, and motorcycle/car culture so that was a cool bonus to me. He's a meticulous dude and I'm stoked to not only work with him but hopefully learn from him as well. 
VTV: What are your goals for the 2023 season? 
FG: My goal for this year is to close the gap between myself and the front guys. I have a more than capable bike and program to do so. With seat time and testing I know I can be in there especially at certain tracks. I want to prove that this is where I belong and not to be counted out. I'm a chubby guy on the outside but an athlete on the inside. I love tacos and beer but I equally love bonus checks and checking out chicks on the podium. 
VTV: We hear you may have some other involvement with Harley outside of racing.
FG: Yes this is true and I'm psyched for it. I'm going to be doing some bike build and content stuff that I don't want to give too much detail about just yet. I have a few ideas on some builds I want to do with different models of Harleys. Building and working on bikes and my trucks is my passion outside of racing. I built a bike for Sturgis last year that was front and center on Lazelle and that gave me the same feeling as being on the top step of a podium. I hope to make some sort of career out of it when my journey of going around the race track is over. I'd also like to get involved in some Pan America stuff and possibly do some off road stuff on one of those. I've got a ton of excitement about it all that's for sure. We'll just have to see how much they grab onto all my crazy ideas. The Motor Company has been so incredible to work with in such a short amount of time. I hope to build a long lasting relationship with them for years to come.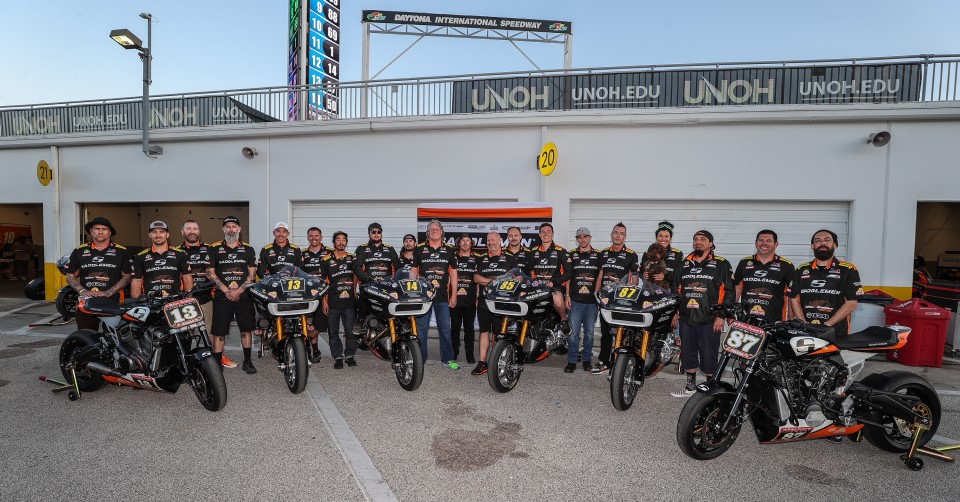 VTV: Is there anyone you'd like to thank? 
FG: I'd like to thank Harley-Davidson and Saddleman for believing in me. After a roller coaster of a season last year and starting from scratch it's been quite the journey but I know I'm right where I'm supposed to be. I owe a lot to them. Our entire team for busting their asses getting ready for Daytona, John Dahmer and his crew and all the team sponsors; Screamin' Eagle, Hoban Brothers, Dark Horse, Drag Specialties, K&N, SMCO, and Namz. 
I really wouldn't be able to do this without all my personal sponsors. They're the ones that really tie all of this together and make it a reality; Fasthouse, Mission Foods, Bell Helmets, 805 Beer, Motul USA, Cardo Systems, Stacyc, Maria Cid Farmers Insurance Agency, Mithos USA, Alpinestars, Dunlop, Ogio, my trainer Joe and M1 Stong, Zach and Rachel Reniger, my close friends and most importantly, my family. 
You can follow all of Frankie's on and off track exploits at @frankiegarcia24