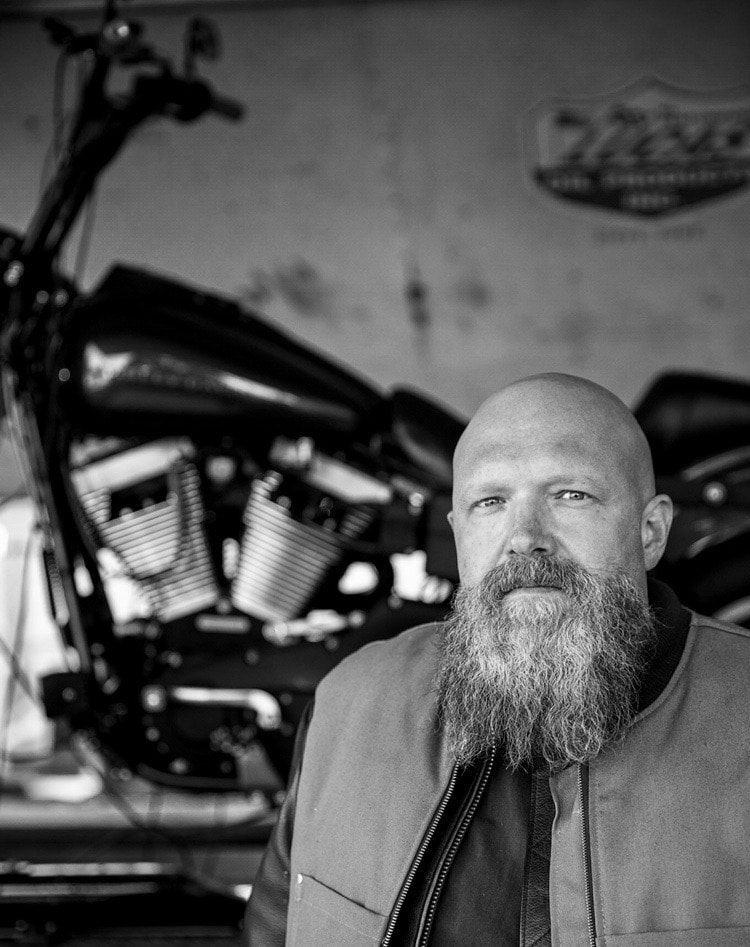 Place:SoCal
Handle: @h8ter @fxr_n_dyna_parts_trader
What do you do for money?
Hustle
How did you get into motorcycles?
My dad bought me a KX80 when I was 9 or 10. I've been on two wheels ever since.
What was your first motorcycle?
KX80 for dirt. Then I stole dad's Yamaha 650 Maxim in high school. Then I legit bought a 93 GSXR 1100 new off the floor when I got a "real job".
What do you currently ride?
Kinda customized 2005 FXDXI
What is your all-time favorite motorcycle?
Oh lord. Owned? KTM 990 SMR. Dreamed about? The next one. I literally obsess over bikes all day, everyday.
What attracted you to motorcycles?
You ever been stressed AF? Then you ride and it's gone? That. And seeing clubs in the 1980's hauling ass around my town in a tight pack. The sound, smell, feel. They're visceral and dangerous and free and glorious and complex and simple and perfect.
What do you like about riding motorcycles?
Speed. Power. Control. Chaos. Peace.
How have motorcycles changed your life?
Like that old surfer saying: "Motorcycles ruined my life. Motorcycles saved my life." They've literally done both.
Who or what have you gained inspiration from?
The working stiff that gets up everyday, puts on his boots (or whatever his chosen uniform is) and fights the fight to better himself, provide for his family and not be an asshole unless he has too.
What has changed your life for the better?
Sobriety
What has changed your life for the worse?
Lol, sobriety.