Place: Costa Mesa,

  

California    

Handle: @RogieBlackFlys    

URL: FLYS.COM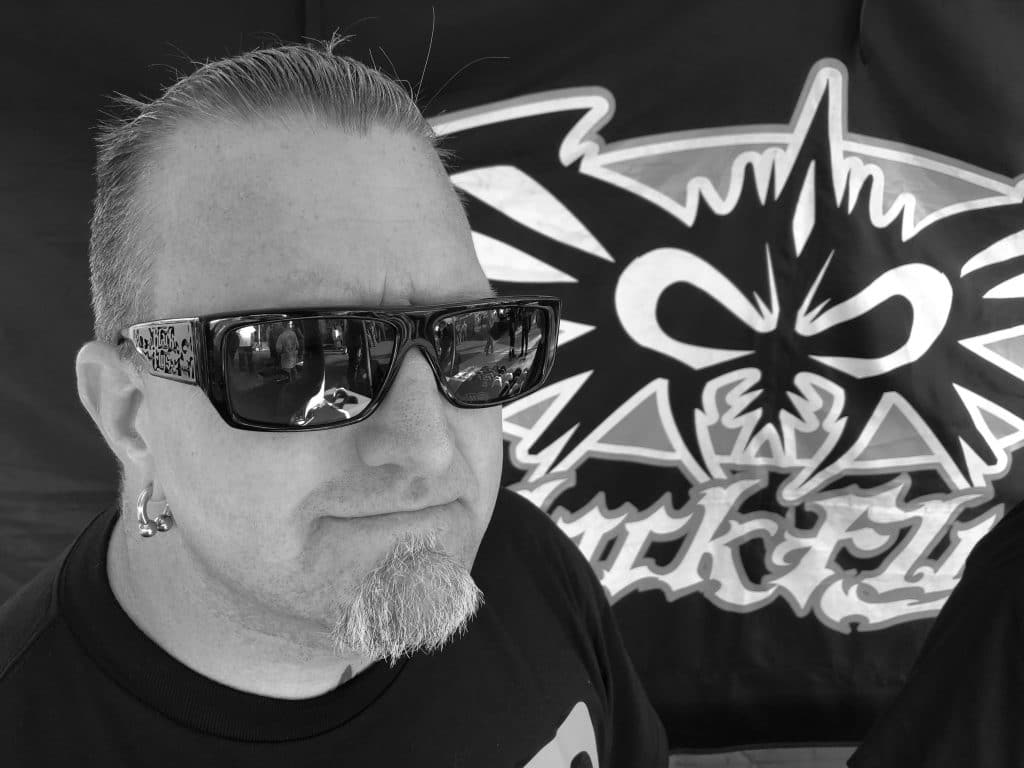 What do you do for money?
Push Sunglasses @BlackFlysEyewear
How did you get into motorcycles?
My dad,  he was always trying to kill me. I've been going FAST and eating SHIT since I was 4, at least that's as far back as I can remember.
What was your first motorcycle?
4 years old, Homemade pull-start 50cc death trap. It had no breaks,  loose bars,  a metal seat and it caught on fire allot. Like every time I rode it.
What do you currently ride?
2015 H-D Road Glide Special from Quaid H-D
What is your all-time favorite motorcycle?
This one, i mean if you asked me 25 years ago I would have said a jankey sportster chopper I built that ended up in the Pacific Ocean after I ghost rode it off a pier cuz the cops wanted it. (Yeah, I traded some dope for some stolen parts)
What attracted you to motorcycles?
Jumping, wheelies, burnouts and going FAST as Fuck !!!
What do you like about riding motorcycles?
See above answer. #BRAAAP
How have motorcycles changed your life?
Piece of mind. No better feeling then ripping threw the desert or mountain pass.
Who or what have you gained inspiration from? 
Everyone doing better then me. I feed off  good energy  and do it in a positive way.
What has changed your life for the better?
Becoming Sober.  100%
What has changed your life for the worse?
Hands down when I lost my Dog. R.I.P. Rosco Dog!
Any other statements or slander you would like the world to know?
HARD WORK PAYS OFF …. #RidazGottaRide