Rekluse EXP 3.0 Sportster Clutch
Ever wish you could just let go of the clutch lever when stopped and not worry about a stall? Now you can with the Rekluse Core EXP centrifugal clutch. With this clutch pack replacement, you can now come to a complete stop in gear and accelerate using only throttle.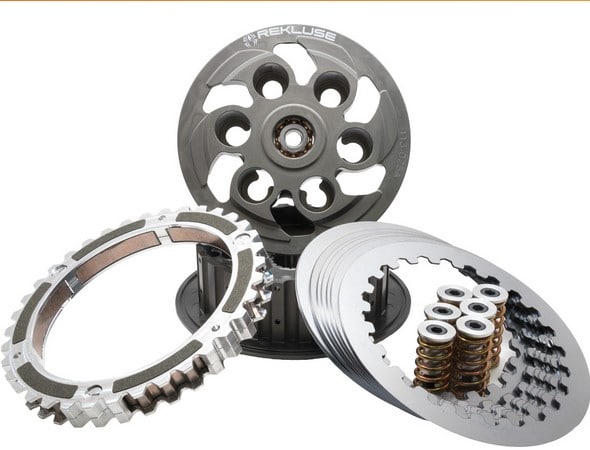 Rekluse EXP in a Nutshell:
Take off and stop in gear without using clutch lever
Centrifugally activated technology automatically prevents engine stalls
Cruise through traffic like you're on the open road – You don't have to hold the clutch in at a red lights or in heavy traffic anymore
Effortless low speed maneuverability
Cooler operating temperatures extend clutch pack life
Standard clutch lever function with full override
Shifting transmission remains unchanged (clutch lever use is recommended for shifting)
No modification to stock components
See the full line of clutch goodness on the company website.