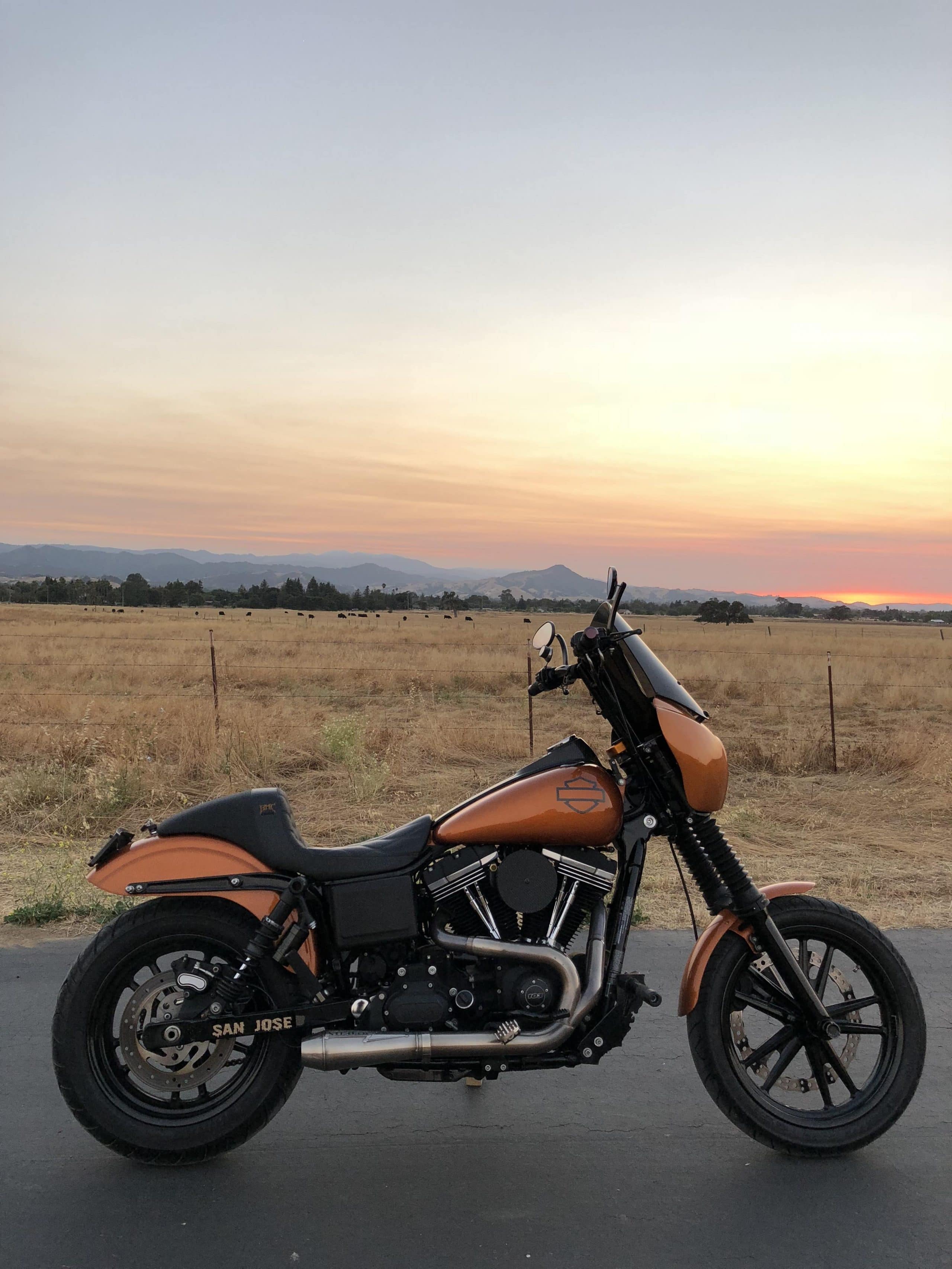 Words and Photos: Alex Garcia
I bought my first Harley in 2014. It was a sportster 48. It was fun for a while but one day I came to the local dealership in Morgan Hill, California known as House of Thunder for a battery warranty. Sitting in the front window on the showroom floor was this orange Dyna. my pal Jesse, who works at the dealership walks up to me and says "ready to upgrade?" I'm like "no way man I'm just here for a warranty on this defective battery". Let's just say an hour later, I was riding home this brand new FXDB off the showroom floor.
It really was the best decision I ever made. The motorcycle culture took over my life at that point! Since then 7 of my friends have bought Harley's including my fiancé, who bought a Nightster 1200 Sporty. This bike of mine has gone over makeover after makeover. I am constantly buying, selling, and trading parts on the @fxr_n_dyna_parts_trader IG page just to test things out. I currently have 3 color matched fairings that I swap out from time to time and I do all the work on my bike because I find that part of the process.
After I hit 20k earlier this year it was time for some power upgrades. I went with the fueling reaper 574 camchest kit. Keeping the reliability with decent power gains since this machine is my daily after all. My next big improvement will probably be a paint job. I love the OEM Amber Whiskey color so that will probably still be the base color of some sort.
With Harley canceling the Dyna line up. I truly don't see myself riding anything else at the moment. I try to make everything serve a purpose on this bike so it can easily convert from local bar hopper to full touring with my FXRT fairing and a set of Leather Pros bags.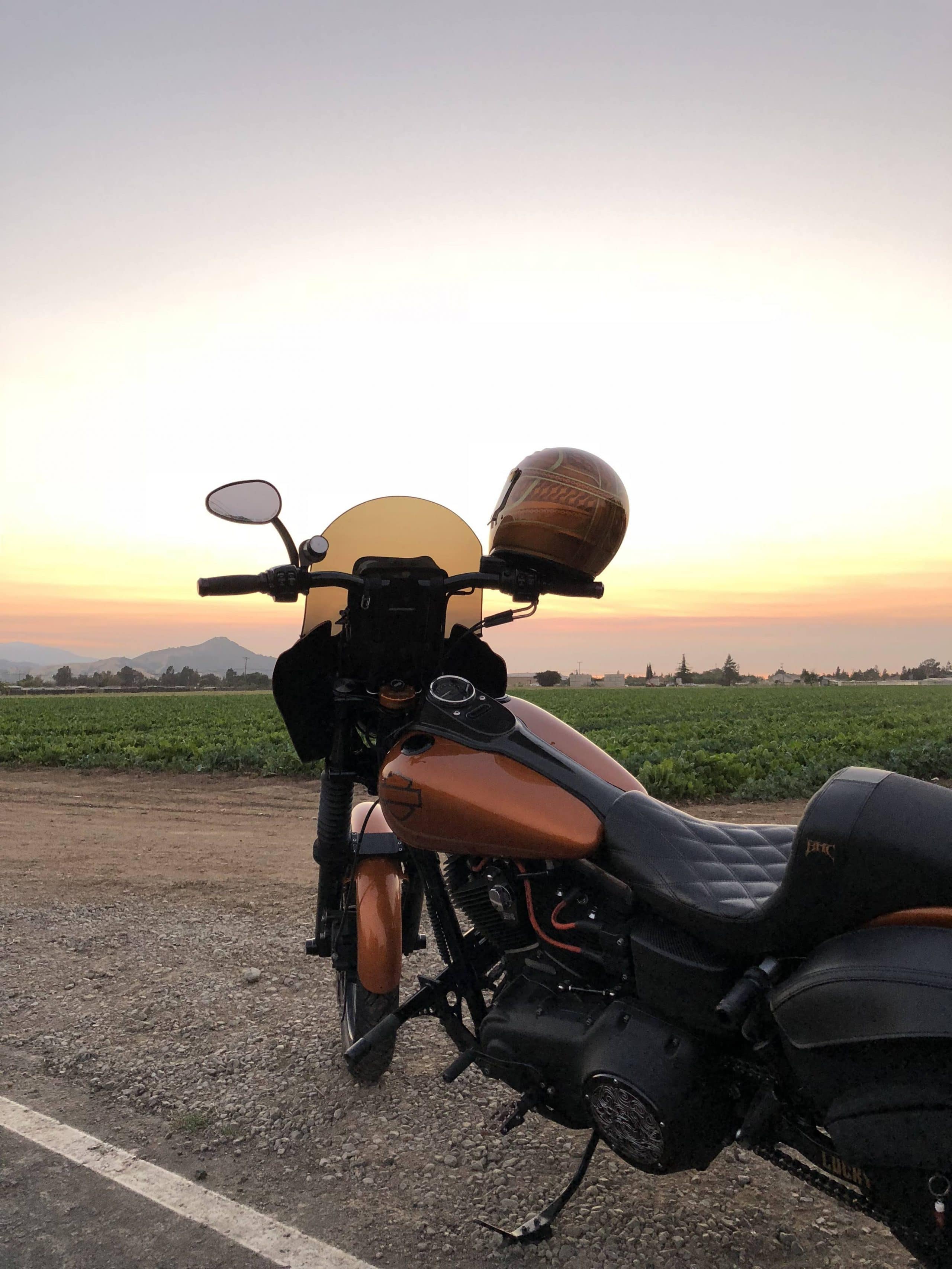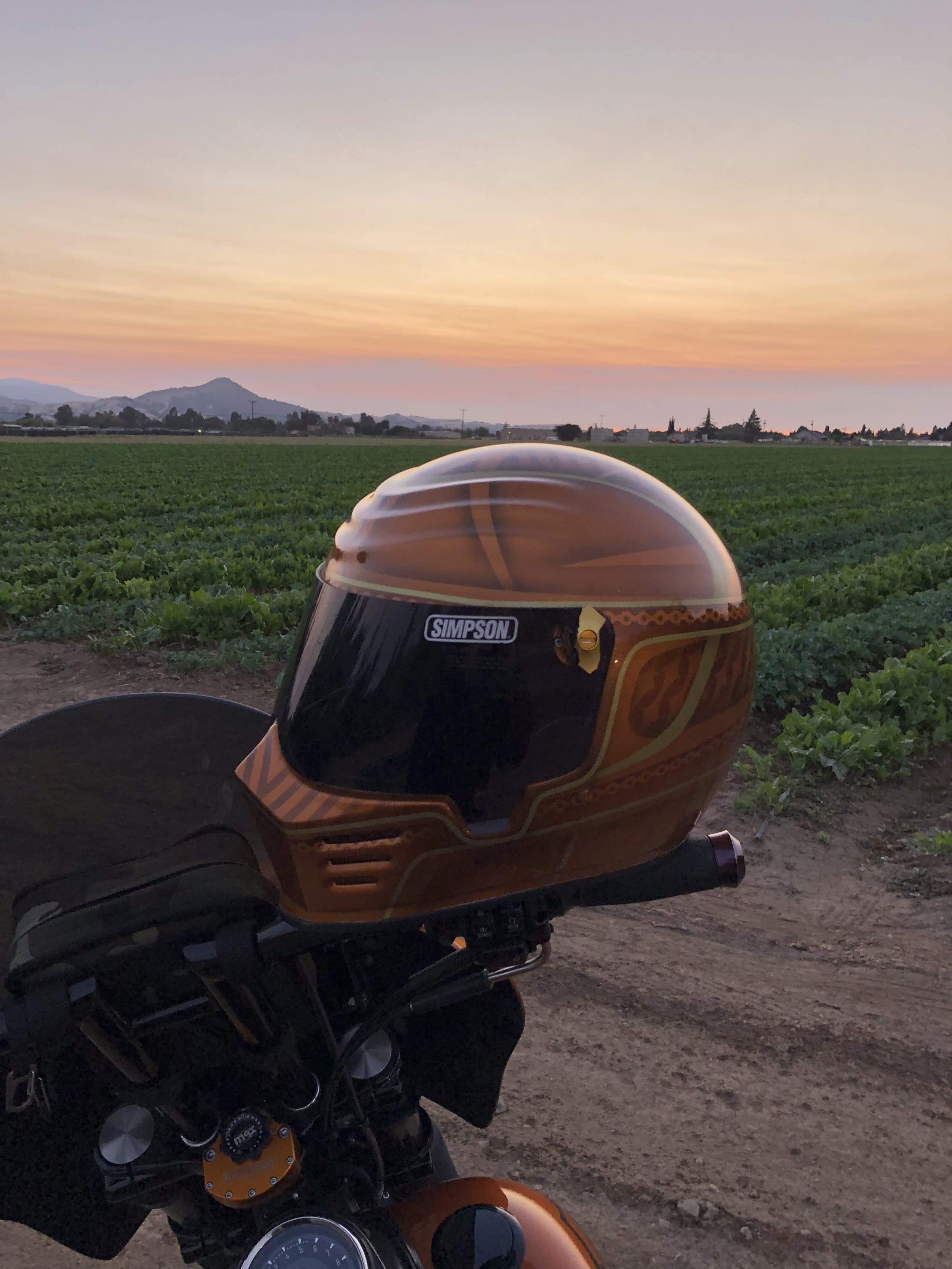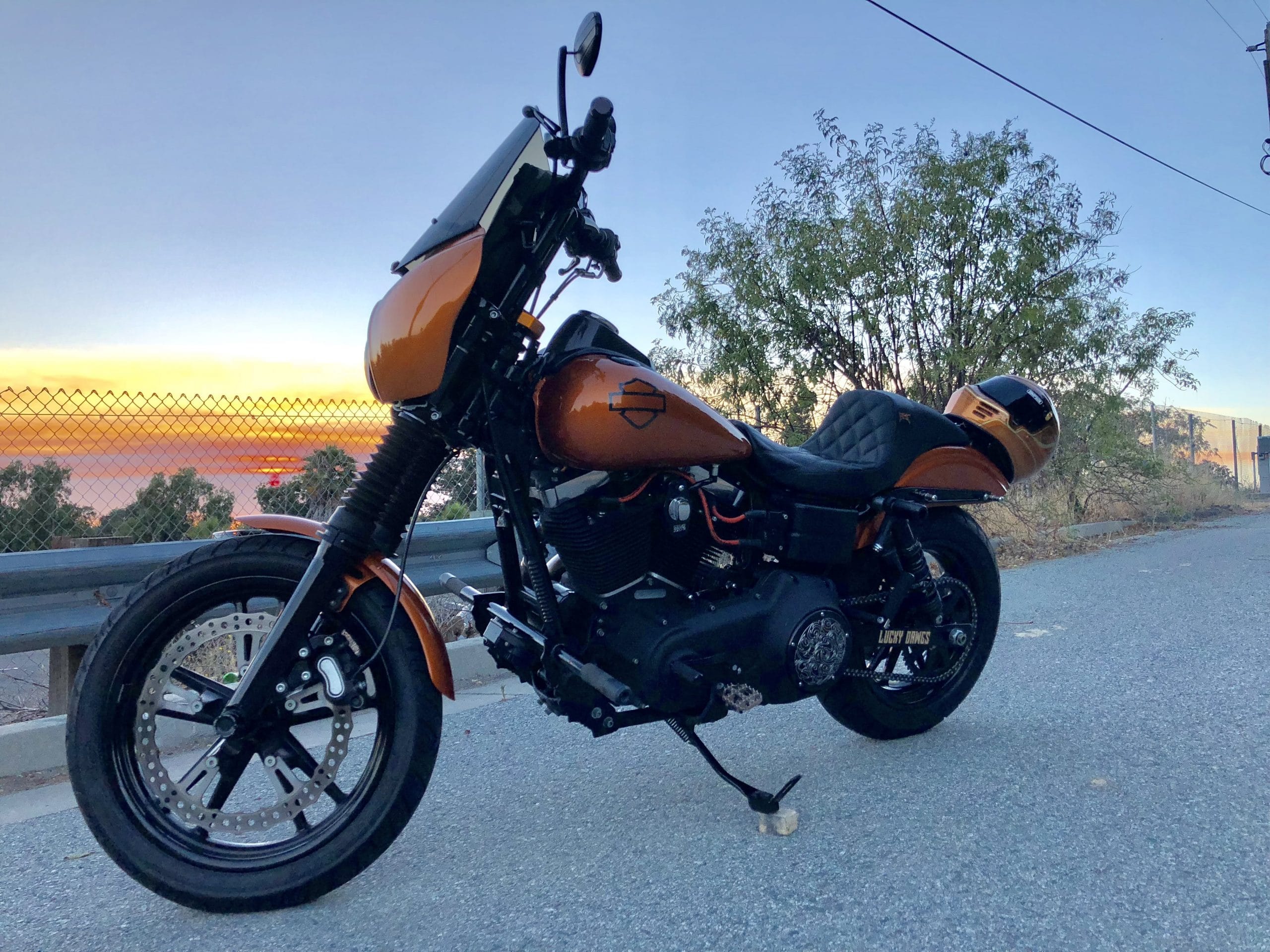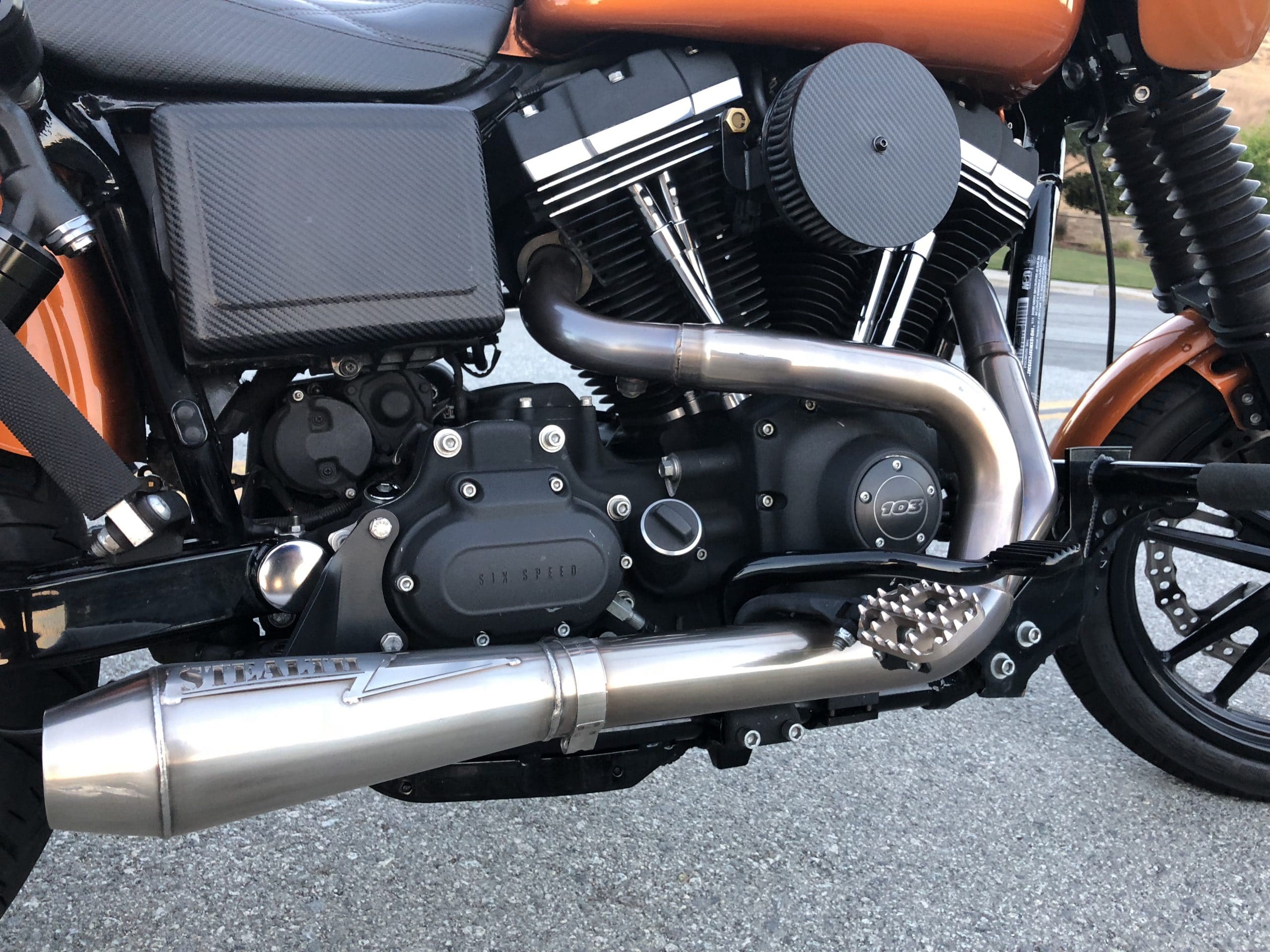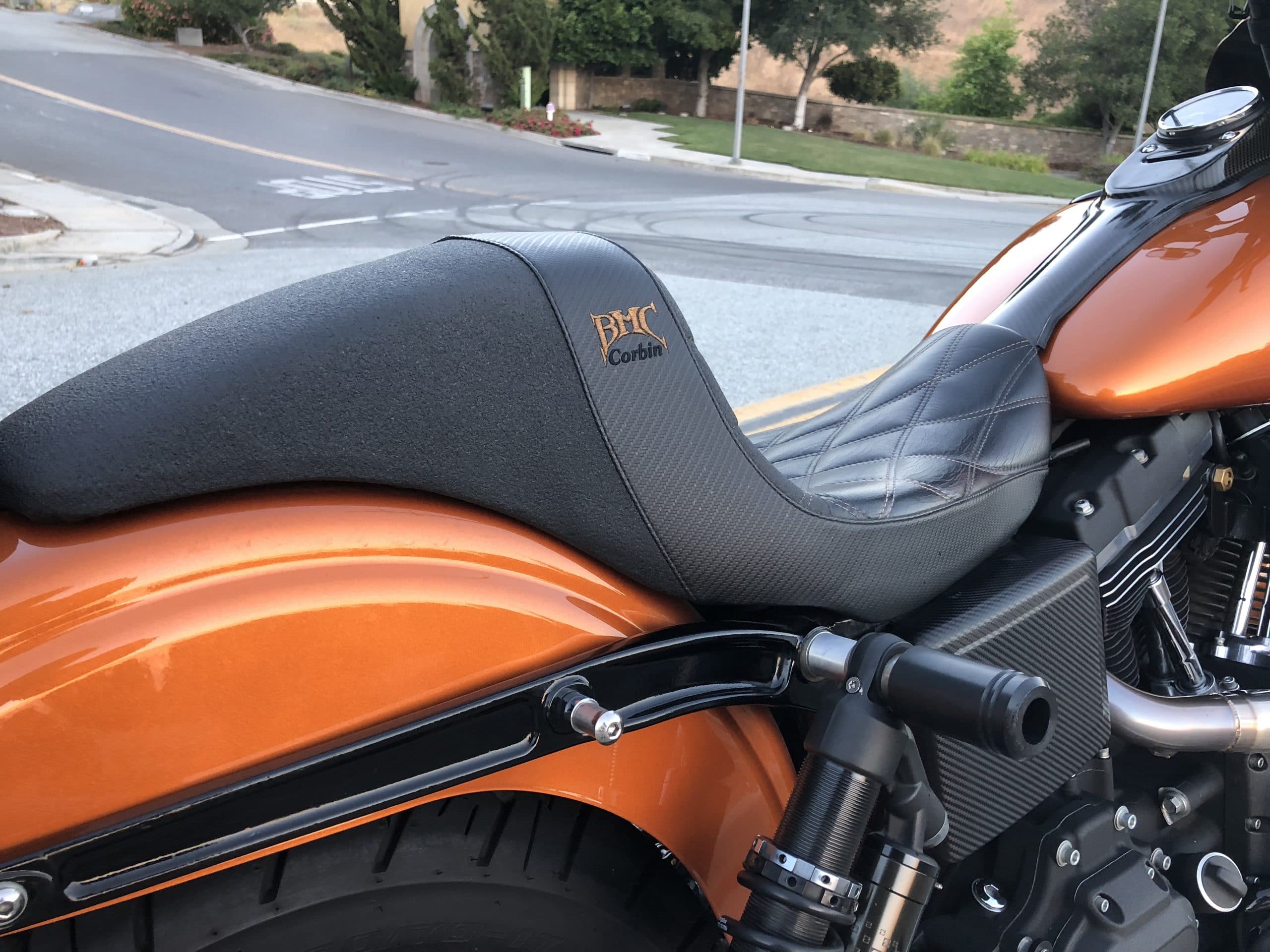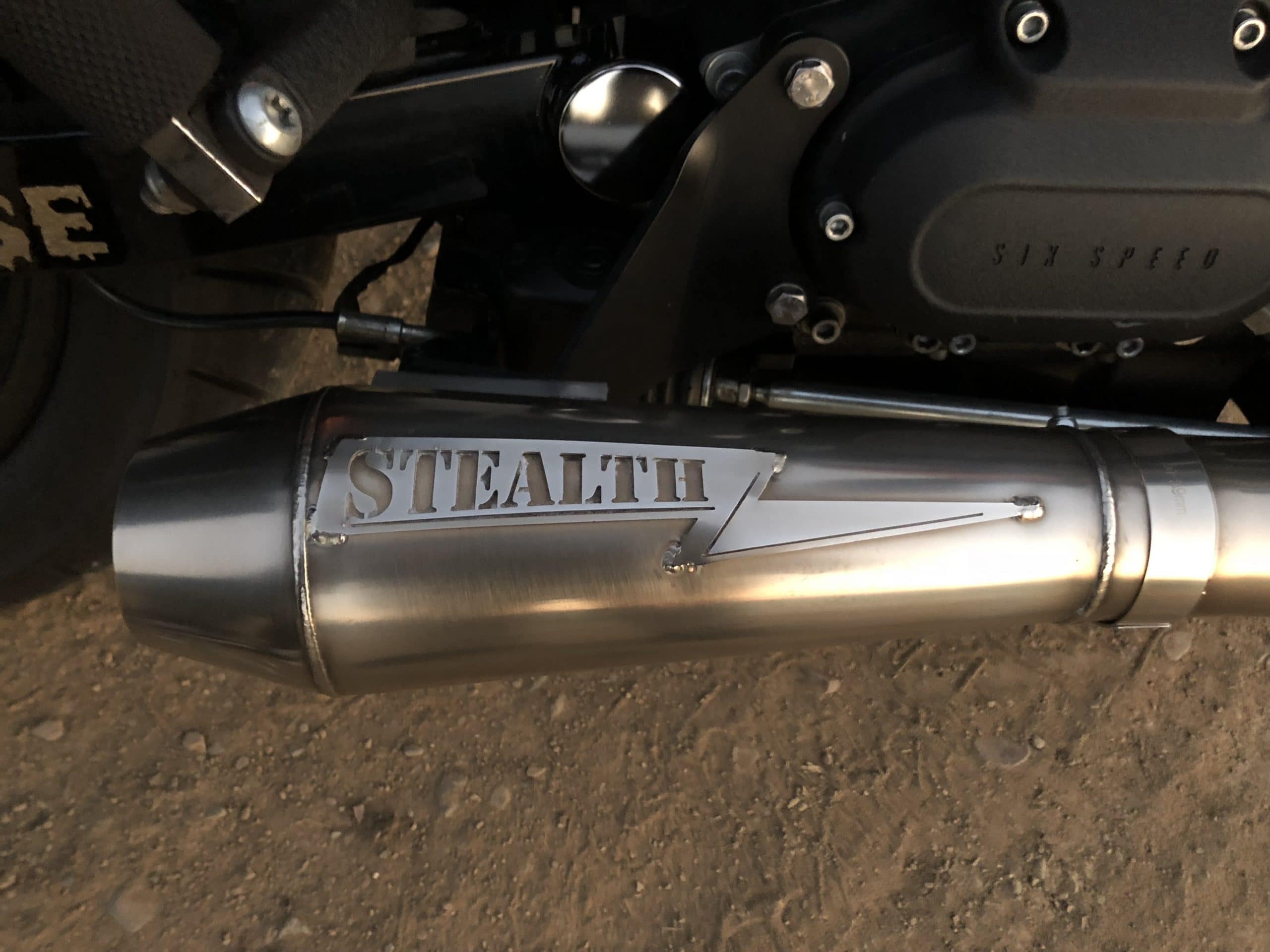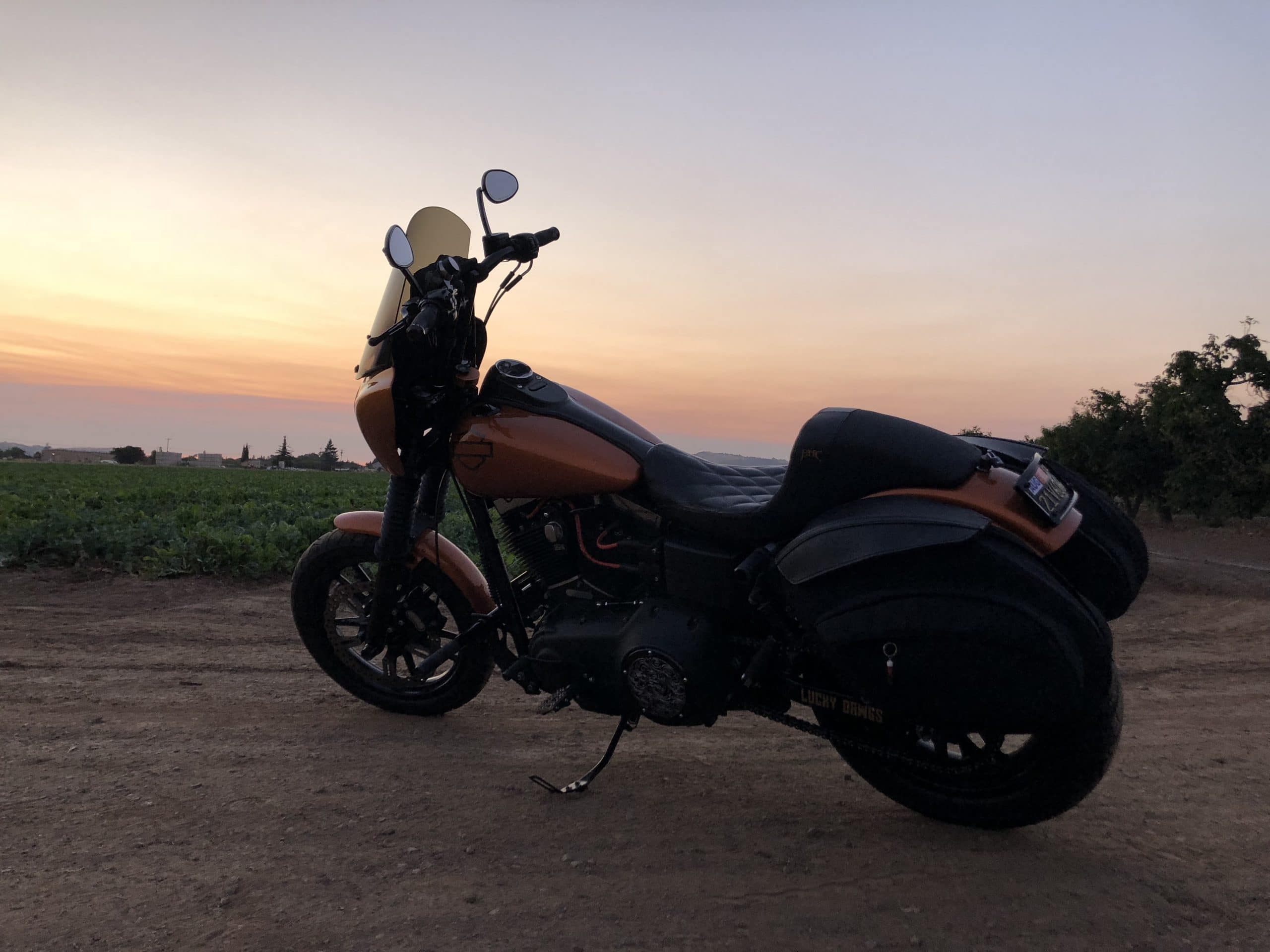 Spec Sheet
General
Owner- Alex Garcia
Year-     2015
Make-  Harley-Davidson
Model- Dyna FXDB
ENGINE
Year- 2015
Type- H-D Twin Cam
Size- 103ci
TRANSMISSION
Year- 2015
Type- H-D 6-speed
FRAME
Year/Type- H-D
Rake/Stretch- OEM
SUSPENSION
Frontend- Ricor Intimidators valves + 2 over inch tubes w/oem springs, Chopper Haus fork brace
Rear Shocks- Hard Drive/Racing Bros piggyback 14-inch
WHEELS & TIRES
Brand- H-D switchblades wrapped in Shinko 777
Size- 19 front 17 rear
Calipers- H-D
Rotors-   Arlen Ness 15 inch wave rotor
Sprocket- Bung King sprocket and chain conversion
PAINT & PLATING
Painter- Danny Yanonne 53graix.com (color matched fairing and helmet)
Graphics- H-D Amber whiskey,  carbon vinyl decals
ACCESSORIES
Fairing- JD fabs T sport
Front Fender- H-D
Rear Fender- H-D
Gas Tank- H-D
Dash- CDS italian performance parts carbon fiber dash
Gauges – H-D digital gauge
Handlebars- FXR division 12" split MX T-Bars
Grips- H-D
Mirrors- H-D LED turn signal mirrors
Hand Controls- H-D
Foot Controls- Bung King MX pegs
Pegs- Arlen ness rear pegs 
Headlight- LED
Taillight – Custom Dynamics
Turn Signals- Custom Dynamics
License Mount- Kuryakyn laydown
Crash Bar-  Bung King
Seat- BMC/Corbin "The Wall"
OTHER CUSTOM OR SPECIAL ACCESSORIES/FEATURES:
Stealth stainless exhaust system

DK custom outlaw intake system

BMC/Santoro seat lock

Feuling Reaper HP+ 574 camchest kit

Power commander 

Arlen Ness derby cover

H-D flush-mount fuel cap and gauge

H-D Phat spark plug wires

Russell steel braided brake lines.