Speed Dealer: Mad Matt's Garage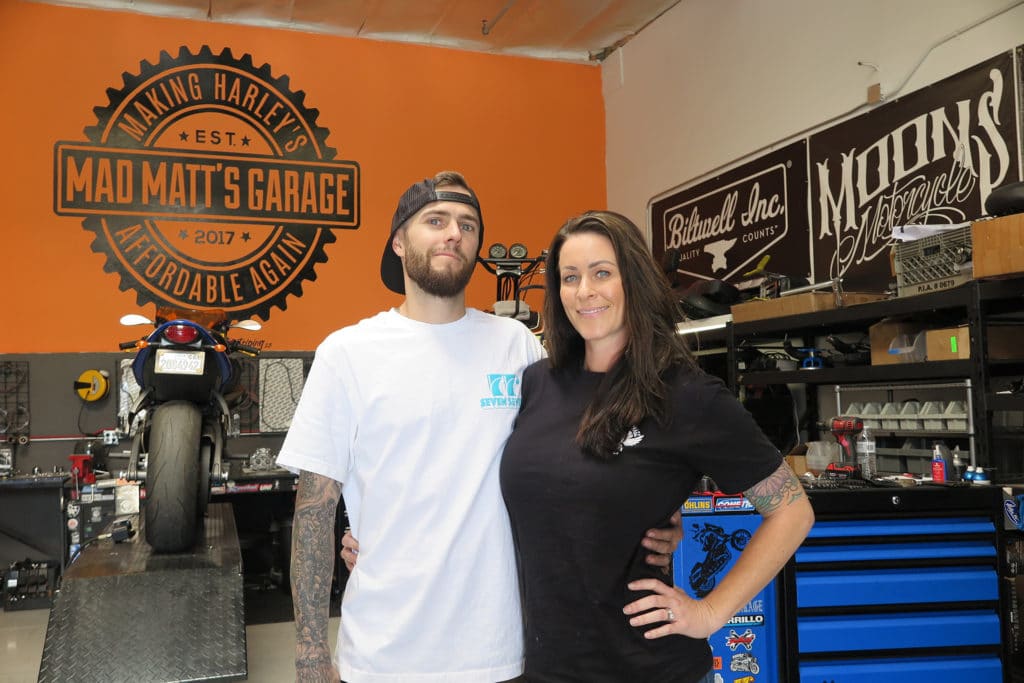 So how many of you have dreamed of quitting your job and just woking on motorcycles all day? Sure it's a great thought, but doing so requires ample sums of skill, faith, and moral support as well as trace amounts of stupidity. Matt Campbell and Cass Marie of Mad Matt's Garage in Moreno Valley, California did take that leap of faith, but they did so by being very experienced in other forms of business as well as evolving their own.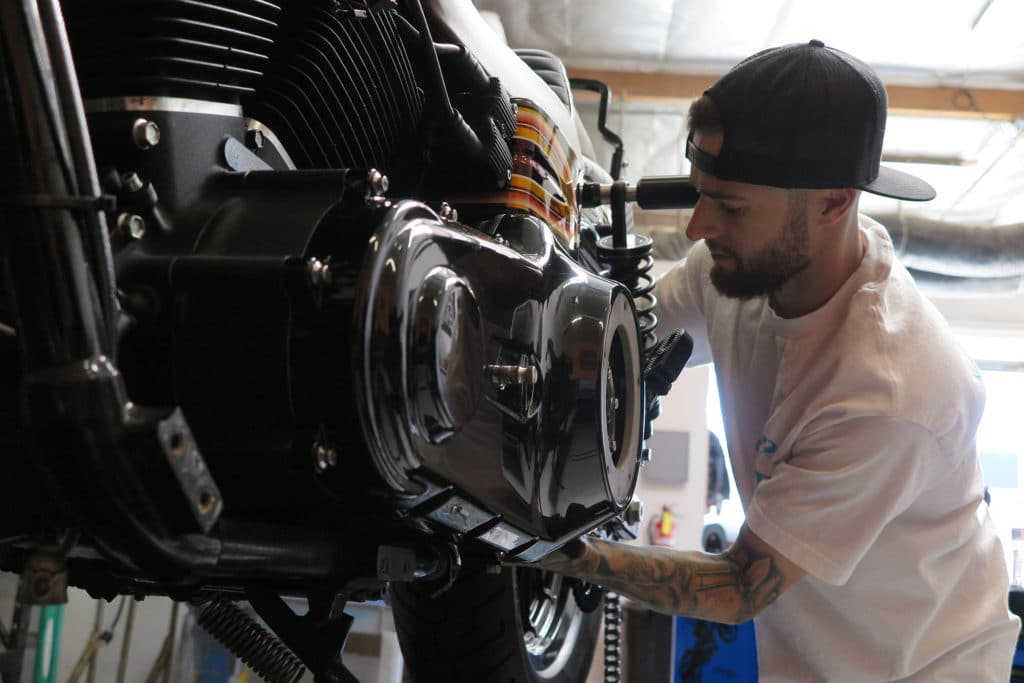 It all started with a chance meet up on a group bike ride. Matt was at first apprehensive to ride with Cass Marie being a female and all, but after a mile or so, he warmed right up to her when he saw the riding skills she possessed. From that day on Matt and Cast Marie started hanging out. Matt was a Contractor for years and it was wearing on his already beaten body. Cass was a Human Resources director in the corporate world and wanted out. But owning and running a custom motorcycle shop together was never in the cards or even in the back of their minds.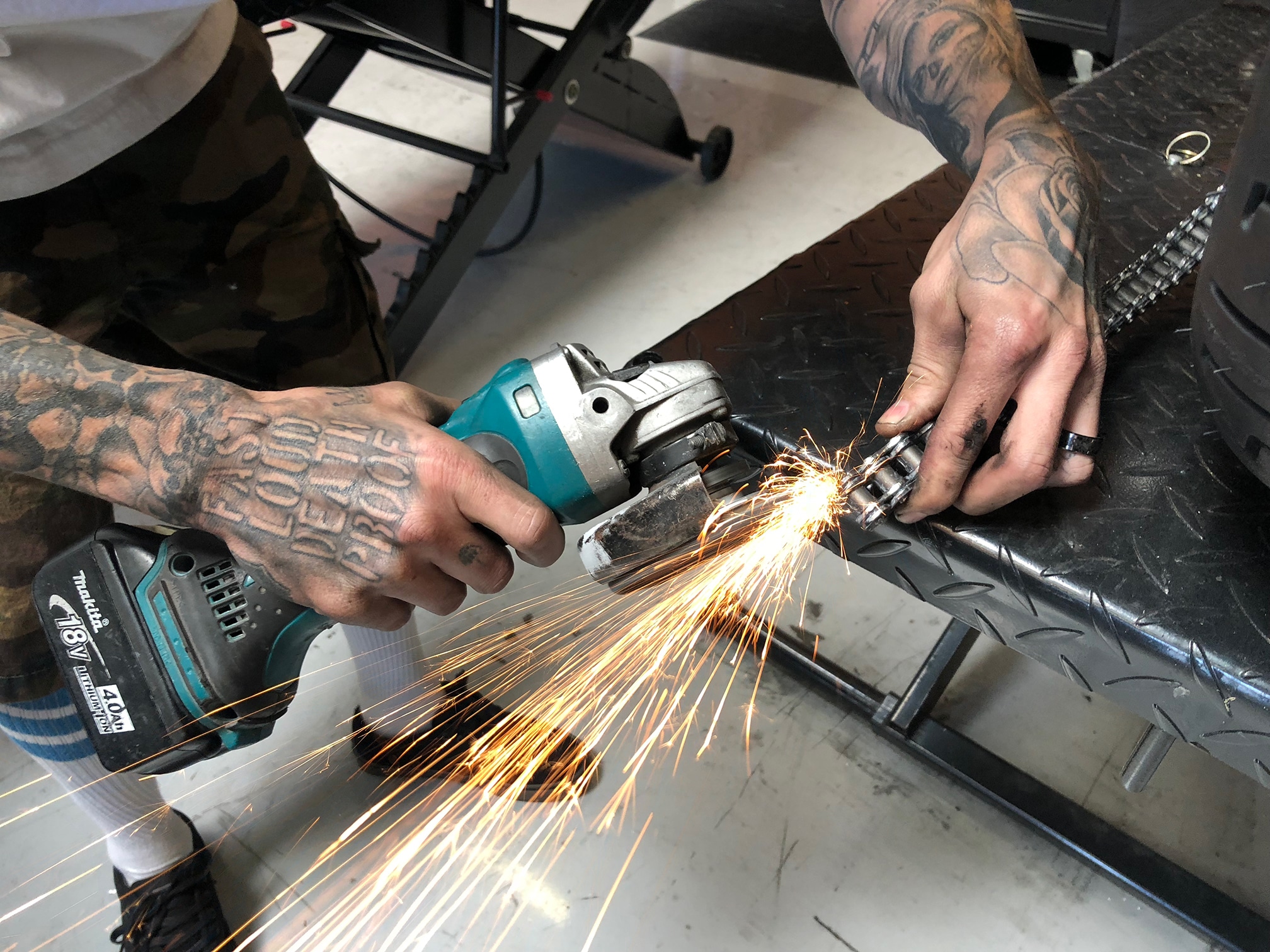 Matt, who had been building custom cars and bikes for years put together a chain drive kit for himself for a few hundred dollars less than he could find anywhere else. Once he installed it on his personal bike, friends and then friends of friends started hitting him up to put one on each of their bikes. Matt was now installing chain drives and bolt-ons in his garage after work and on the weekends. Then the word got out about Matt and Cast Marie doing quality work for a good price and the workload got to epic proportions where they were out of room at the house and out of time splitting their 40 to 50 hour-a-week jobs with added endless hours doing motorcycle jobs en la casa. This went on for quite sometime, but something had to change. That was about the time Cass sat down with Matt and they talked about going into business together legitimately with a retail location and storefront. And after crunching numbers and figuring out that they could maybe just pull it off, that is what they did. Both of them quit their day jobs and jumped in with both feet.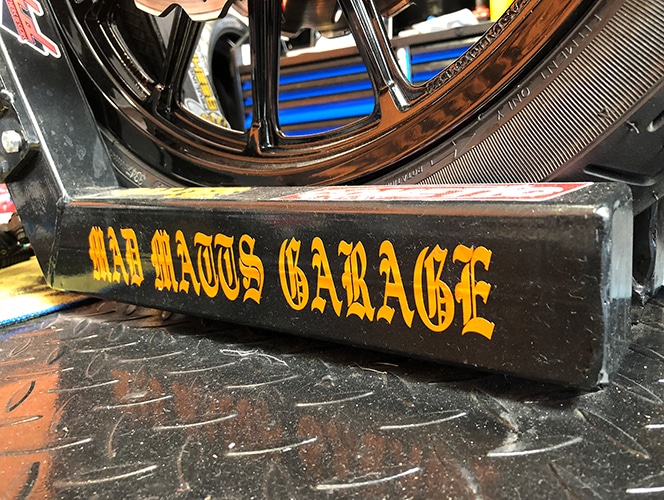 And the rest they say is history. The couple now spends countless hours at the shop together working on customer's bikes, building performance motors, and selling parts and other upgrades. We have seen a myriad of bikes that Matt has worked on or build from the ground up. When asked the owners of these bikes always seem to have the same story about Mad Matt's Garage; that the crew does quality work and Matt treats every bike as if it was his own. In the current climate of business we all know that finding someone you can trust is a very hard thing to do. And it seems that Matt and Cass Marie have it on lock.
Mad Matts Garage 14300 Elsworth St. #112 Moreno Valley, Ca