Thrashin' Supply Co. Street Glide Touring Motorcycle T-Bar Riser Adapter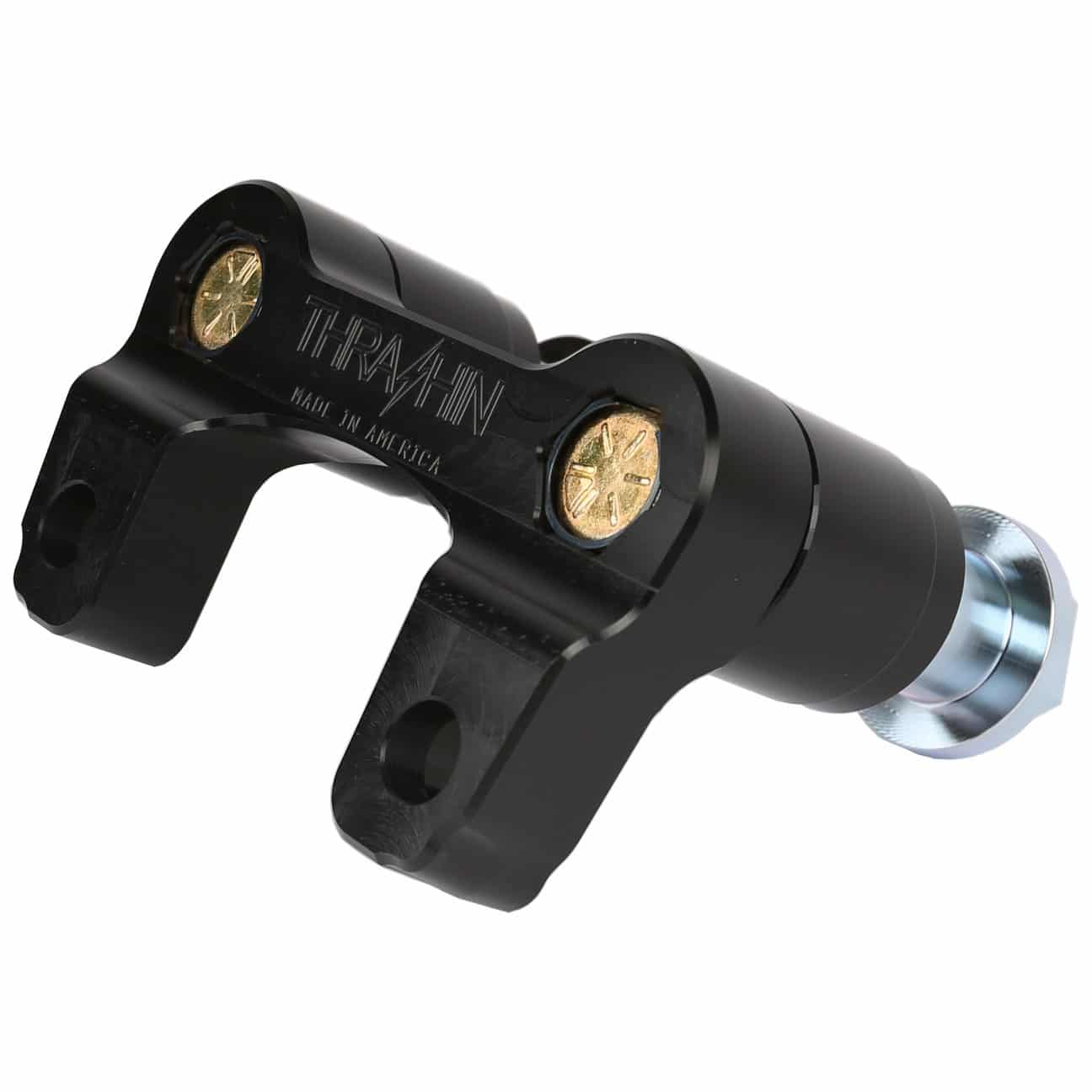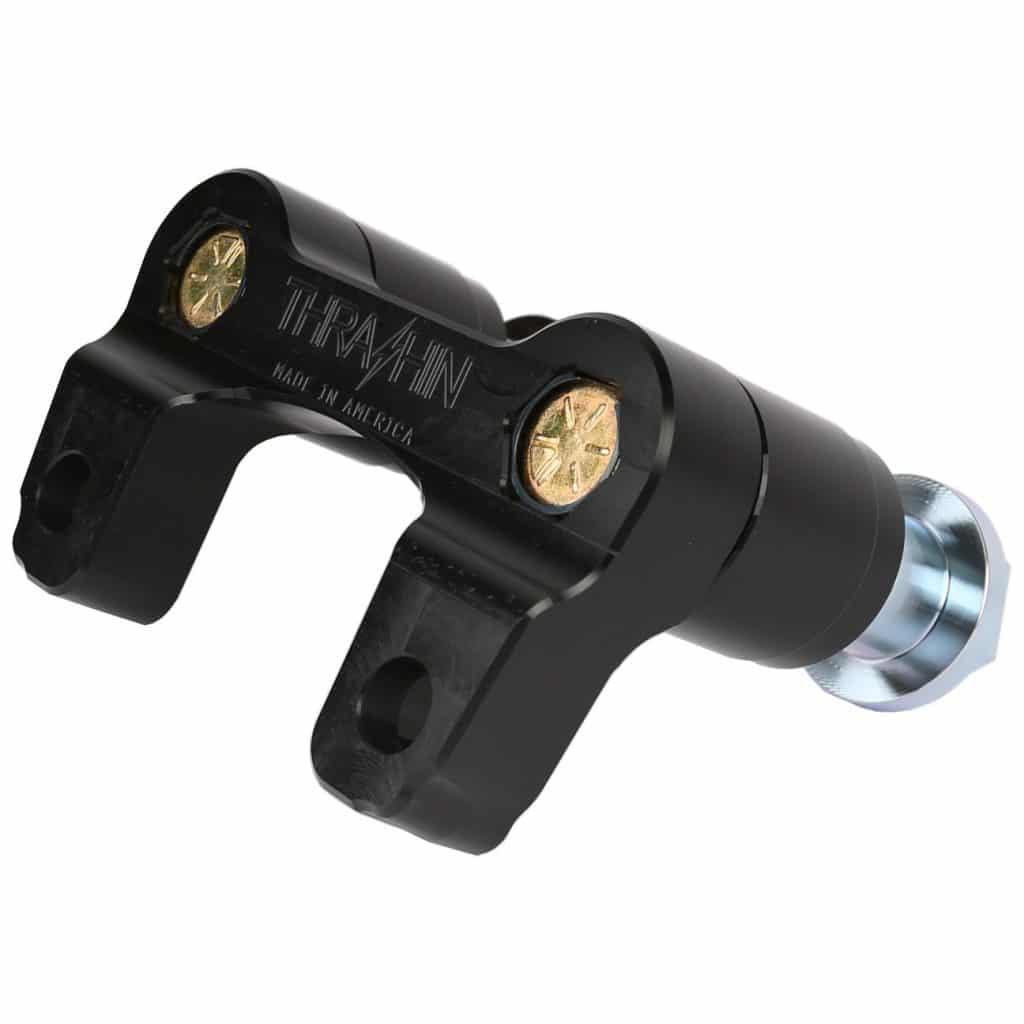 Once thought to be blasphemous on Baggers, the T-bar has become a very viable option for Custom and Performance Baggers.
There are many of these types of these T-Bar Handlebar adapters for Harley-Davidson Baggers on the market as of late, but the Thrashin Supply option is the one worth looking at.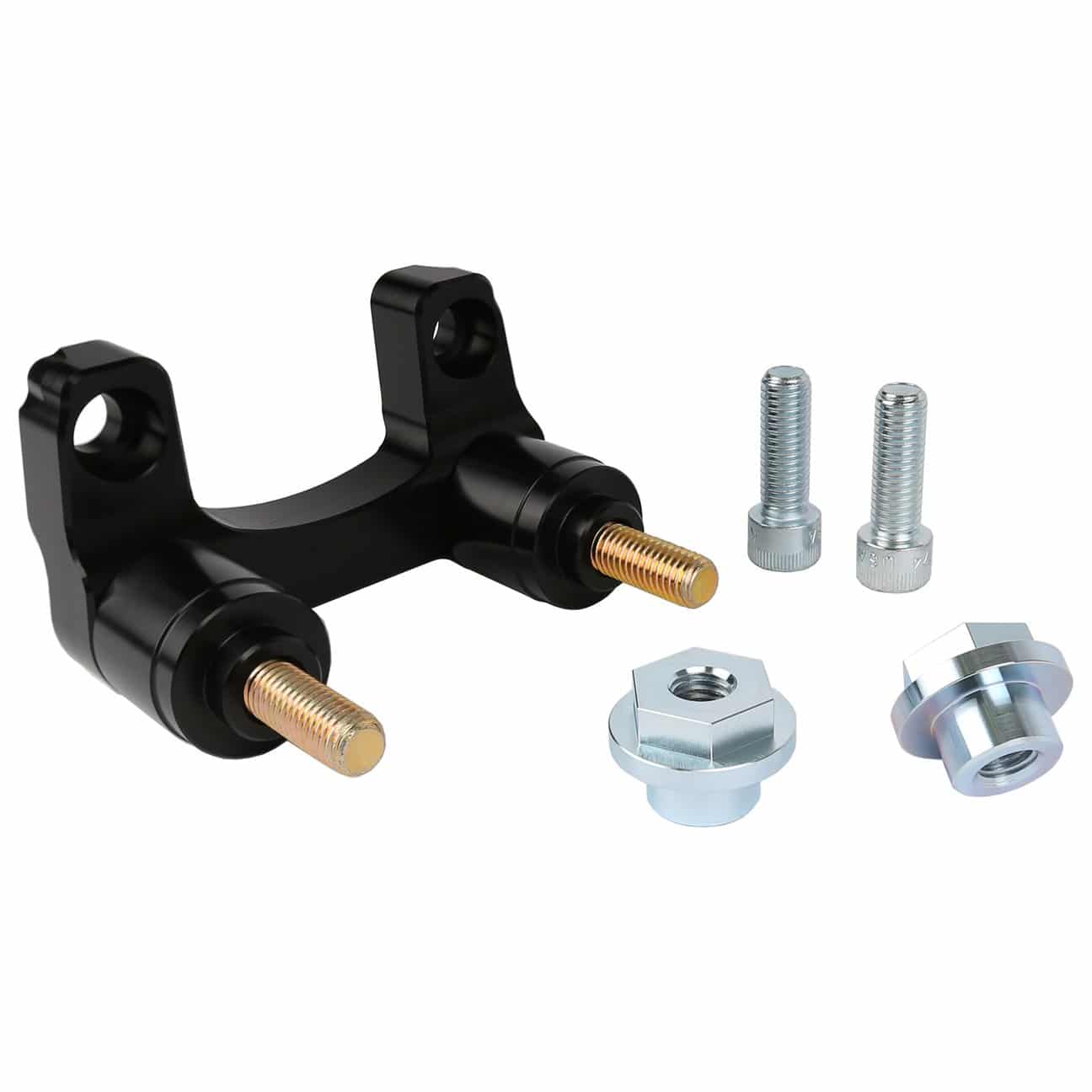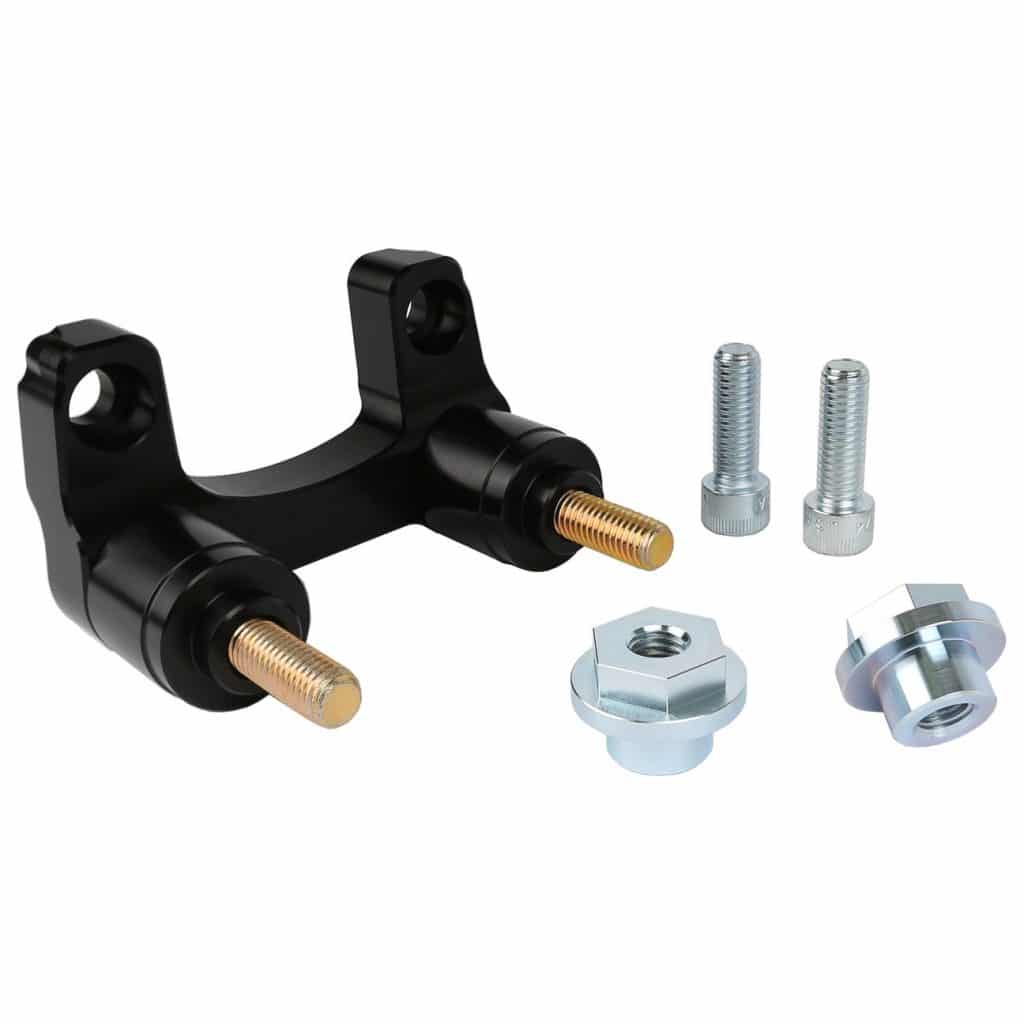 This Bar adaptor kit is made in the USA out of quality parts and materials. I have found the design of the USA-made Thrashin' Supply Company Riser Adapter to actually be the best of the bunch.
This $199 kit includes two grade-8 bolts dropping down through the triple clamp, which are mated to a chromoly steel bushing/nut.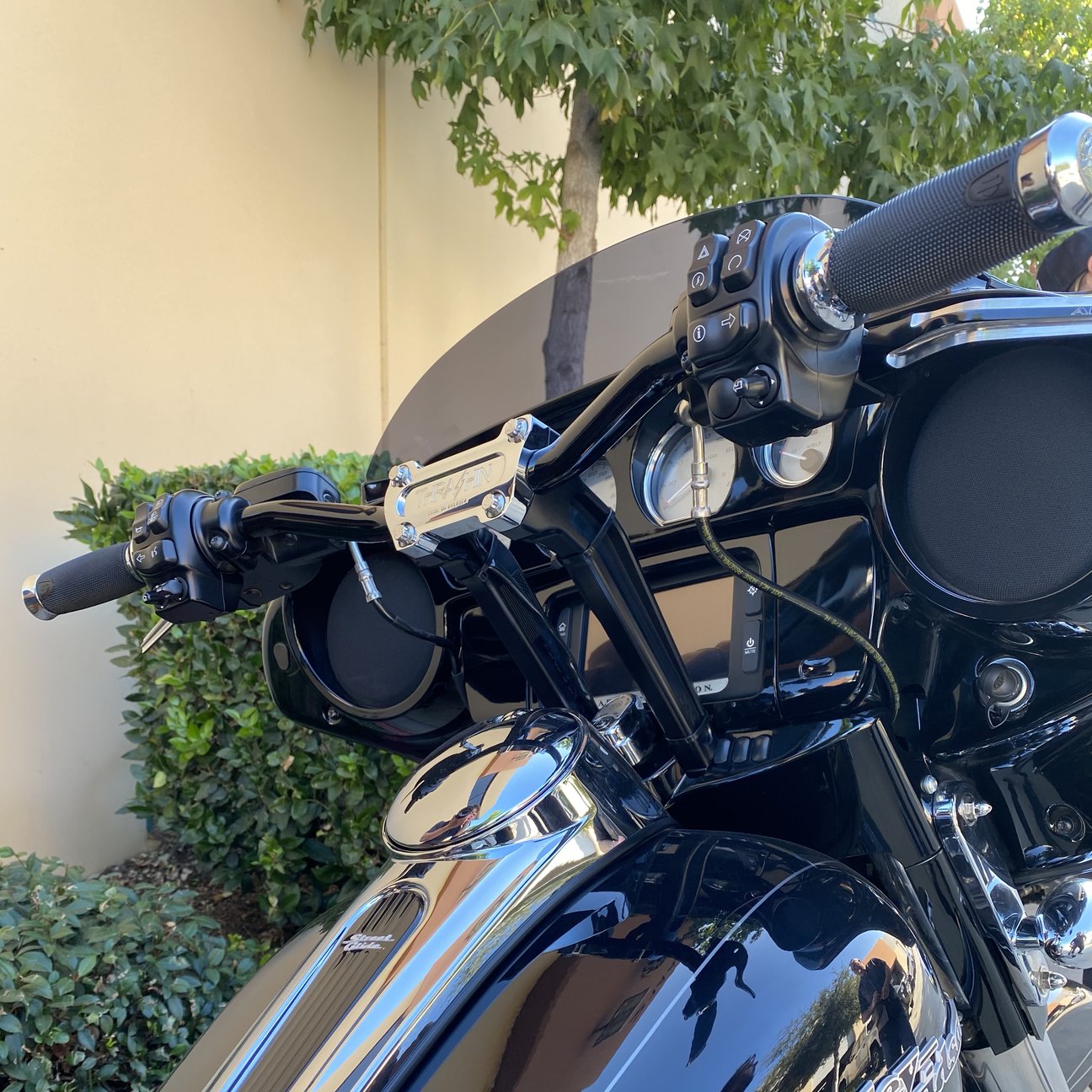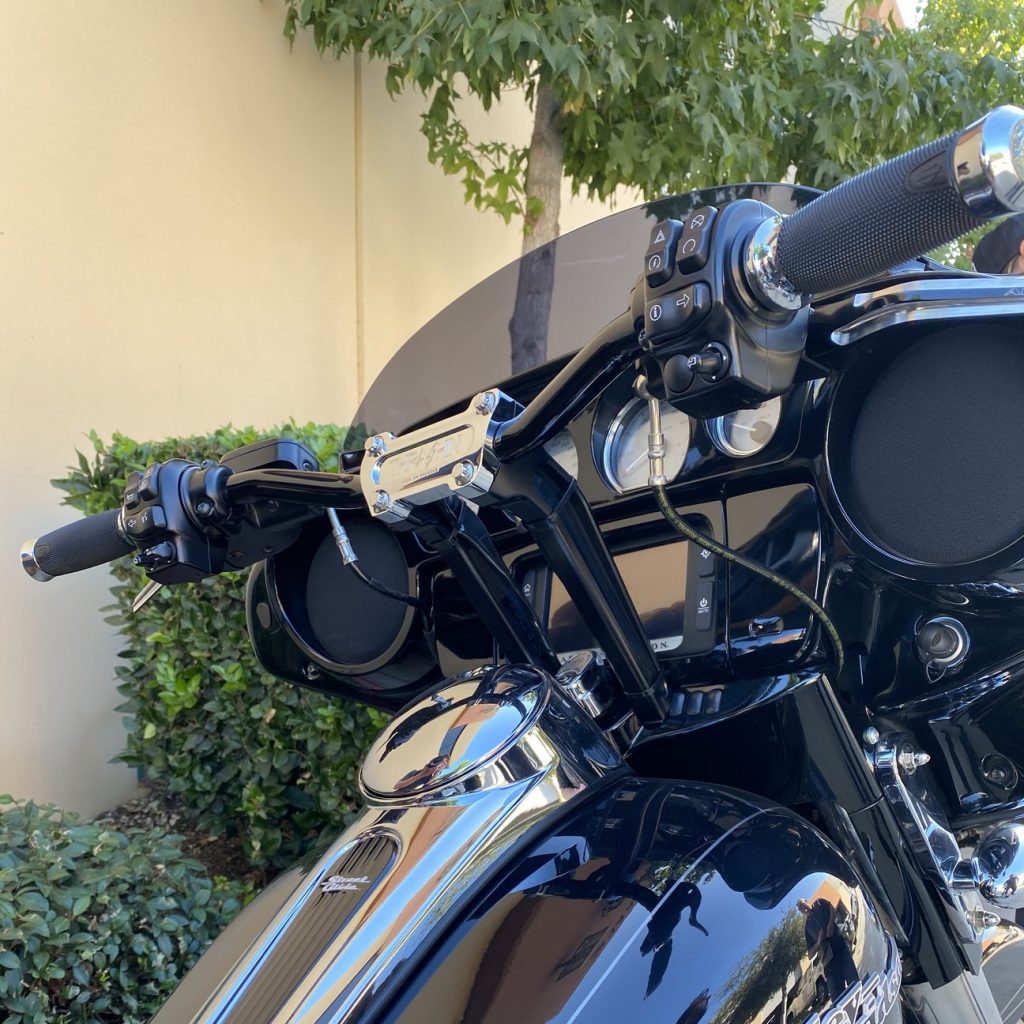 The complete install looks good and works great.
It also insures a high-strength connection of handlebars to your Batwing Touring V-Twin motorcycles.
If you are into making this conversion on your own bike, check out www.thrashinsupply.com to see their full line of parts.