VTV Rockford Fosgate Street Glide: Engine Upgrades
In this installment, Jeff G. Holt and Danny "Motorwitch" Wilson customize the Rockford Fosgate Street Glide with a plethora of H-D Screamin' Eagle performance parts.
Then the crew added some candy coating to the 144ci Milwaukee Eight engine also. Speaking of installing and upgrading Harley-Davidson Street Glides, here's a how-to Rockford Fosgate also produced on installing their Stage 3 audio awesomeness for 2014 and later versions of that V-twin, also.
The Stage 3 is a high-performance 4-speaker, 400-watt audio system for your motorcycle. It's built specifically for select 2014+ Harley-Davidson Road Glide and Street Glide models.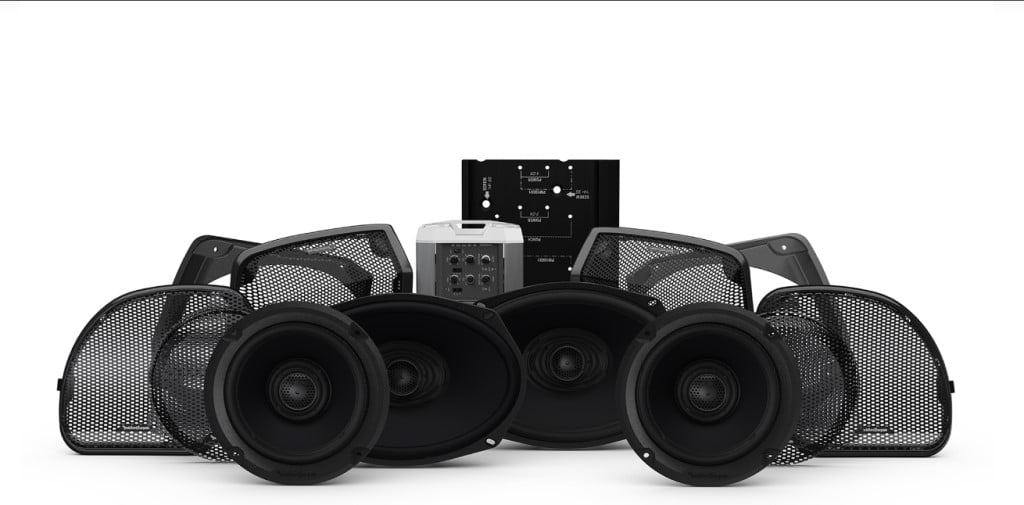 System includes a two 6.5-inch speakers for the fairing, two 6×9-inch speakers for the saddlebags, a 400 watt 4-channel amplifier, and complete installation kit also. Read all about the V-twin audio kit here.