SHOP CRAWL: Ramjet Perfomance Cycles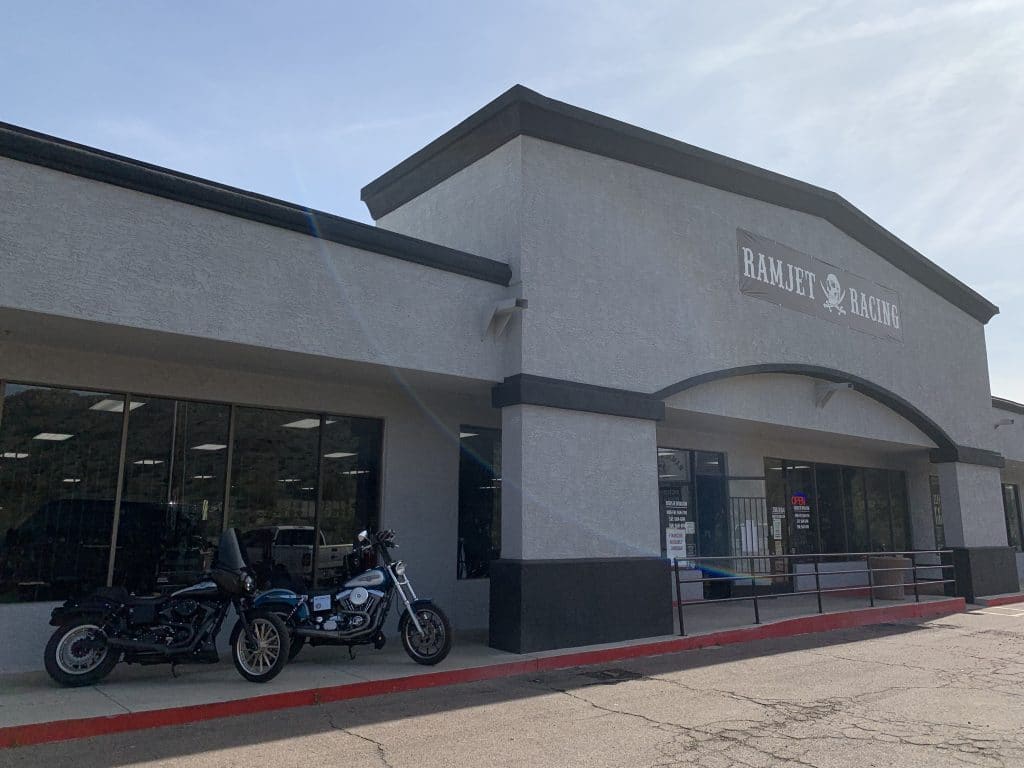 Pheonix, Arizona is a rider's paradise. Folks can pretty much ride in this town year round. This is why there are so many shop that cater to motorcyclists in this city. Ramjet Racing has been in the bike repair and custom building industry for decades and are at the forefront of this town's many independent motorcycle shops. with its new retail location and a ton of talented employees its no mystery to us here at VTV how this shop is straight killing it. After getting the grand tour of the space we spoke with the main man Tony and he set us straight on all things Ramjet.
"Ramjet Racing has been servicing and building custom motorcycles for over 20 years. Ramjet has become one of the largest motorcycle shops in Arizona due to are hard work and dedication to getting the people what they want and doing it in a timely manner. We specialize in all basic motorcycle services and repairs, along with complete engine and transmission repair, engine blueprinting, cylinder head port and polishing, hi-performance bike and motor builds, dyno tuning, custom fabrication, welding, custom machine work, and complete builds with everything in between! Ramjet Racing has the largest after market parts selection available in the southwest and we can ship worldwide. We offer our own Ramjet branded products for lighting, FXR twin cam kits and battery hold downs. And we have a ton more stuff coming in the near future. Also, we have a ton of Ramjet-branded softgoods such as t-shirts, sweatshirts and hats. We stock the full line of Dixxon flannels as well to keep our customers looking good".
If you are ever in town, do yourself a favor and swing by the shop at 12001 N Cave Creek Rd, Phoenix, AZ 85020. They are open 7-days a week. you can also hit them up online at: RAMJET RACING