Vtwin Visionary Tour Profile | D&D Performance
Way back in `72 when motorcycle mania gripped the land far and wide, racer David Rash was in a quandary. No one made the exhaust pipe he wanted for his race bike. Having the right exhaust for his engine configuration  would give him an edge over his competition. However, no such pipe was available. So he did the only thing he could do. He fabricated one. As a result, D&D Performance was born.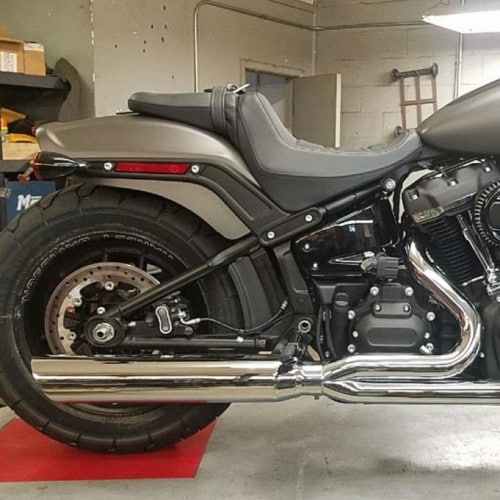 That's the sort of motorcycle story we love to hear. And having that spirit along for the Vtwin Visionary Tour makes it even better. D&D Performance is one of our tour sponsors.
Forty years and 250,000 pipes after that experiment, D&D exhaust systems are some of the leading performance motorcycle exhaust systems around.
But making motorcycle exhausts takes more than fabrication, obviously. To that end, D&D uses a Super Flow Eddy Current Ram Air Dyno, Super Flow Flow Bench, and the first in the industry multi-cylinder Lambda Fuel Air Ration Sensors, interfaced with the Dyno for real time meter and graph analysis.