Urban Helmets Big Bore Full Face Series
Urban Helmets Big Bore traces its roots all the way back to the old Bell motorcycle helmets of yore. The Urban Big Bore is quickly becoming a popular helmet for anyone looking for a vintage look and full face protection. Made using a lightweight shell that's protected with an ABS natural virgin hull, this makes keeping yourself safe on the road easy.
Product Specifications:
Does not include BigBore snap-on face shield
Hull: ABS natural virgin
Lightweight shell
3-inch eye-port (fits 3.5-inch goggles or glasses)
Padded chin strap with D-ring
Internal lining in Alcantara, combining the softness of the wool, the elegance of the silk and the resistance of the linen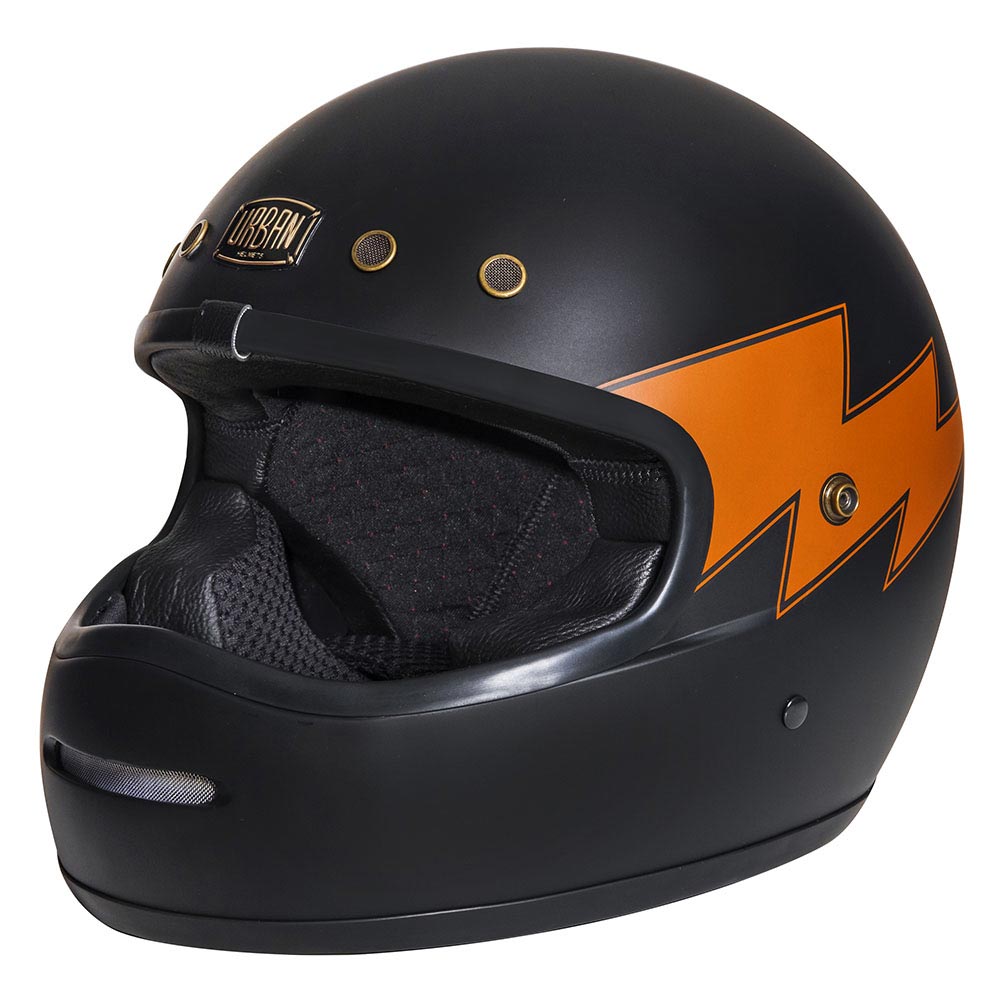 See the full line of Urban Helmets Big Bore lids and motorcycle helmets for yourself.