Corbin's New Two-Up Indian Challenger Seat
Corbin designed this Indian Challenger seat especially for the touring bike's new angular bodywork. The genuine Corbin saddle aims to improve the comfort, feel and looks of your new Indian in one fell swoop. The whole idea behind the Dual Touring saddle is to give you just what you need to maximize the long range capabilities of your Challenger with enhanced comfort for two. Its ergonomically shaped seating gives you excellent support for the long haul. The only reason you'll find for stopping is the need for fuel. And maybe eating or taking photos of all the cool scenery you'll discover on the road. But that part's up to you.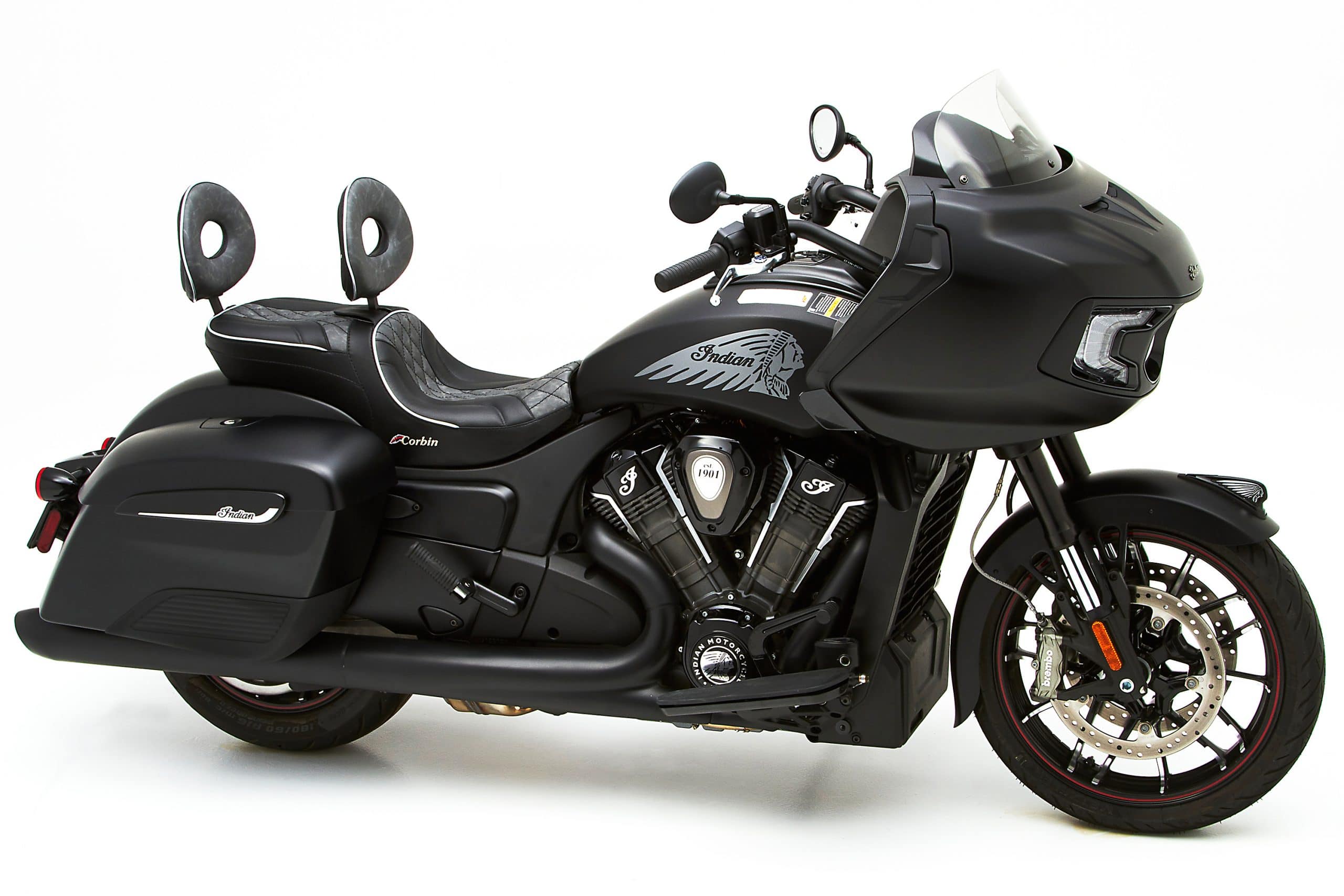 As shown here, this Dual Touring saddle uses Grey Bomber Jacket leather seating panels, Matte Black sides, Natural Grain Black trim, chrome welt, and black stitching to finish it off. Luxurious and durable, leather should provide comfort for many years and will break in along with the foam shape for a personalized fit to your backside. It's available decorated to your taste with a host of options in materials, colors, and textures.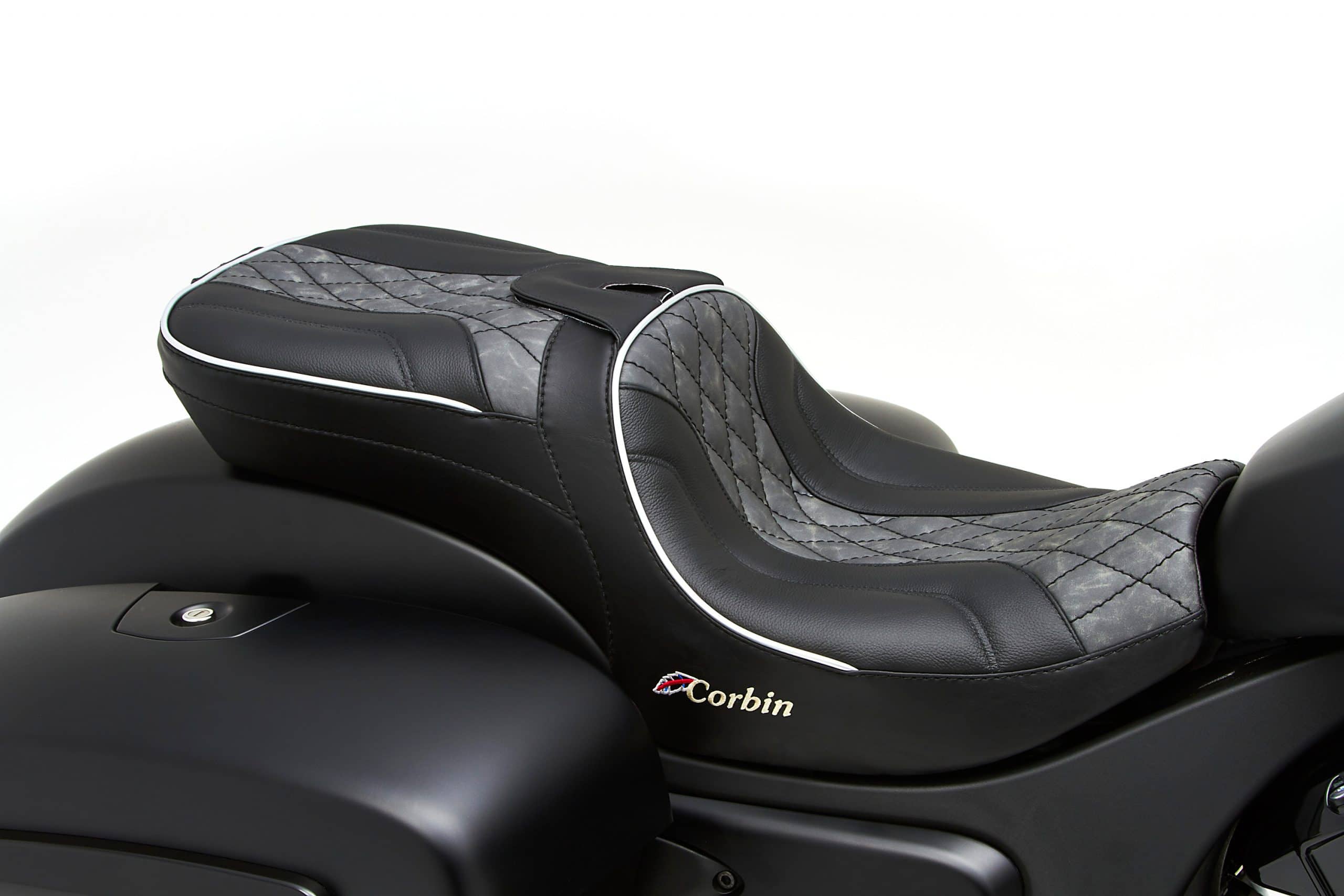 For those chilly morning rides Corbin offers an option of heated rider seating in the Indian Challenger seat. Corbin incorporates a heater unit under the leather seating and switches for it on the left side of the saddle. That way, you can turn it on without removing your hand from the throttle. Just flip the switch and the seat will warm up and maintain temperature automatically. Corbin's heater comes completely pre-installed in the saddle and you need only integrate the included pigtail to the OEM wiring. There are separate controls for the rider and passenger, providing for independent operation. Backrest and storage options are also available.