CVMA Stand Up Ride for Veterans
Coming Spring 2020, Combat Vets Motorcycle Association (CVMA) Chapter 33-1, presents the 8th Annual CVMA Stand Up Ride. Together, they Stand Up for those who stood up for us. And we at Vtwin Visionary proud to be sponsoring this great ride, with its amazing food, fantastic live music, and tons of prizes and raffles.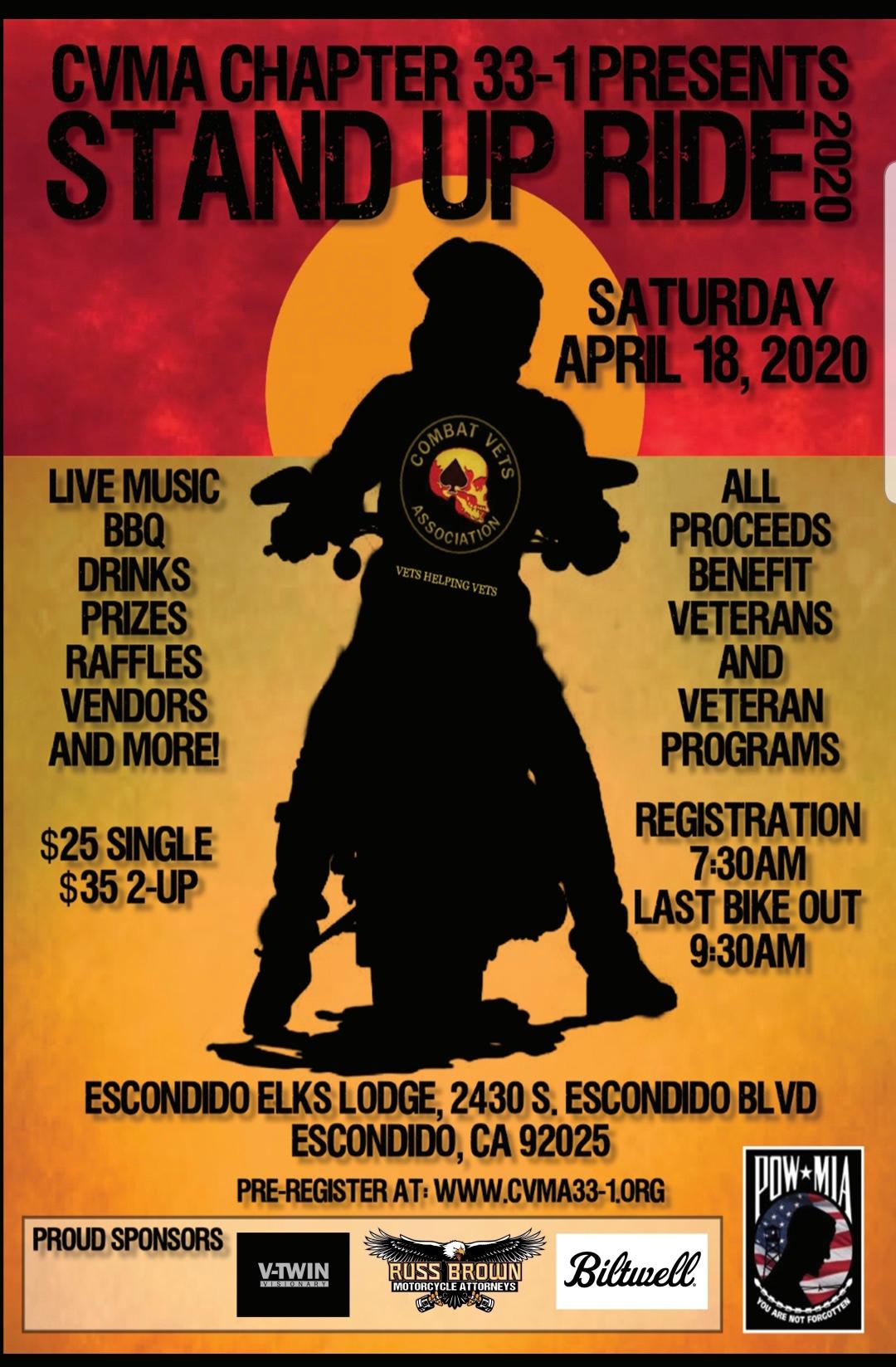 CVMA Full-Patch members are 100% combat veterans that have been forward deployed to a combat zone(s) in service of our country. Among their ranks are also Support Members (not yet deployed) and Auxiliary Members (spouses of Full-Patch Members).
All members of of the Association are motorcycle enthusiasts who own/operate a motorcycle of 500cc or greater (or ride with their spouse). All styles, makes and models of bike are accepted. Registration for the CVMA Stand Up Ride takes place at their website at $20 for single riders or $30 for two-up.