D&D Exhaust Boss Fat Cat Exhaust for H-D Baggers
The 2-into-1 Boss Fat Cat for Harley Touring models from D&D Performance is a stepped header exhaust system. All Boss Fat Cat full systems come equipped with heat shields, exhaust gaskets, bolt kit, and a baffle.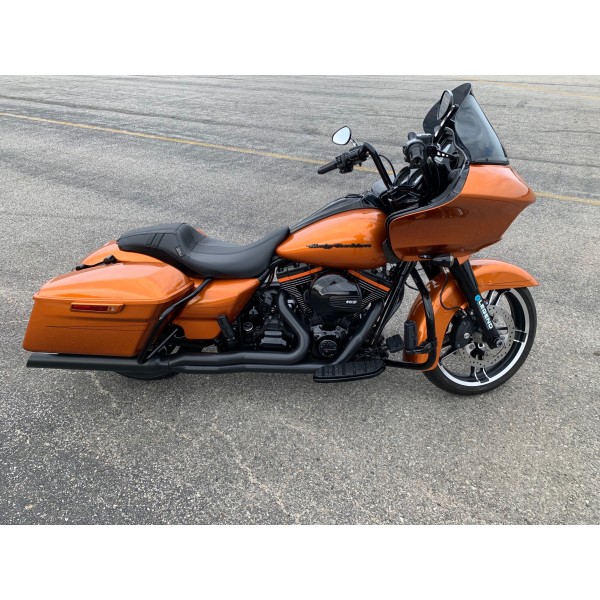 Additionally, each exhaust system is designed and dyno tested at the D&D Performance facilities. All of the testing is done with a Harley-Davidson Screamin' Eagle Race Tuner. Every exhaust is designed to increase low-end torque and horsepower. Performance increases are about up to 15% with the proper tune on the bike. The louvered wrapped baffle is quietest for motors 96- to 103-inch displacement. The perforated baffle is a very, very loud baffle for motors 96 to 113 inches.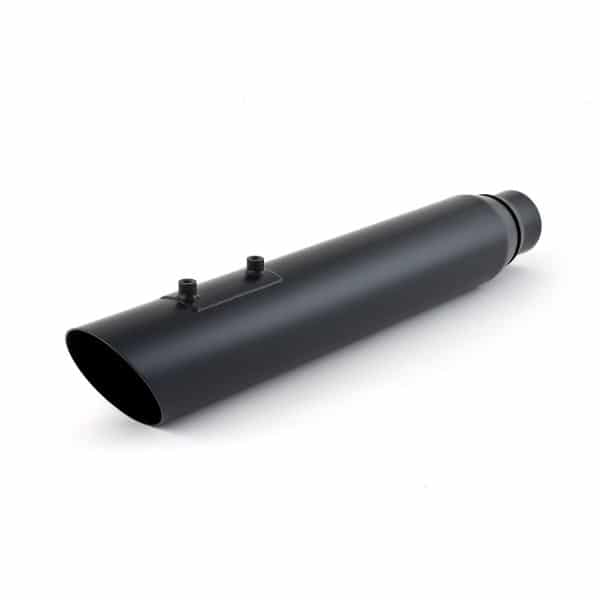 D&D Performance says that when using Woods Cams the best baffle to use is either of the perforated baffles. The Slant Cut muffler work best on the CVO extended bag models. At idle,the motorbike is deep, boomy, and full of character. D&D Performance Exhaust Systems are designed for close course racing applications only. Not for use on pollution controlled vehicles. Find out more on their aftermarket products on the company site.