Krator T-Sport Fairing 1000-Mile Thrash Test
Yes, there are many reproductions of Harley-Davidson's T-Sport fairing currently on the market. None of them are exact repros though. This is because the original Harley-Davidson Dyna FXDXT or "T-Sport's" triple trees and fairing were made just for one another. Without one you could not use the other, so it was a pretty limited product that took a great amount of expense to bolt onto your non-FXDXT bikes.
With the rise of Dynas and FXRs having "Club Style" fairings (and shortly after that 2018-2020 Softail) many manufactures tried their hand at making a version of the T-Sport fairing that would work universally on both 39mm and 49mm H-D frontends. It was a free-for-all with anybody whoever re-popped any car or motorcycle parts out of fiberglass seemingly trying their hand at selling a T-Sport fairing. Some were sweet as cherry pie and others were just as ugly as a 90-year old set of boobs.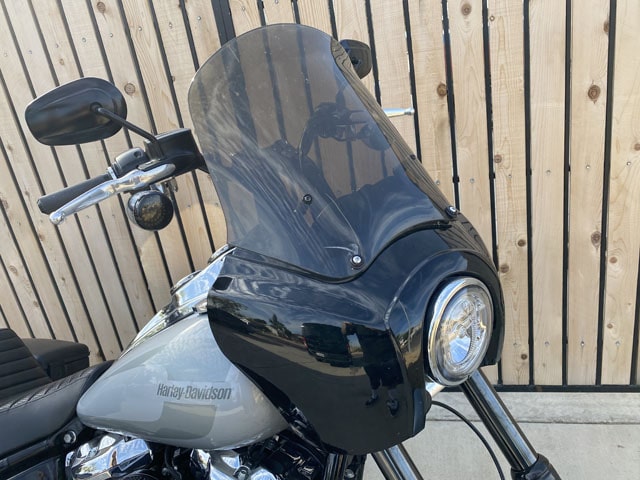 We have personally mounted and tested over 10 different versions of aftermarket T-Sport fairings and figured we would give this Krator fairing we found on Amazon a test. It was in fact a quarter of the cost of even its cheapest rivals and from the pictures of it I saw on my iPhone it didn't look half bad. I was set to put this fairing on my 2019 H-D Softail Lowrider, but there was not a model selection for that due to its newness. So I selected one for a 2015-17 Dyna Lowrider knowing that bike was a close as I was going to get at the current time. Without hesitation I hit the "Buy it Now" button via Amazon Prime and two days later it was at my door.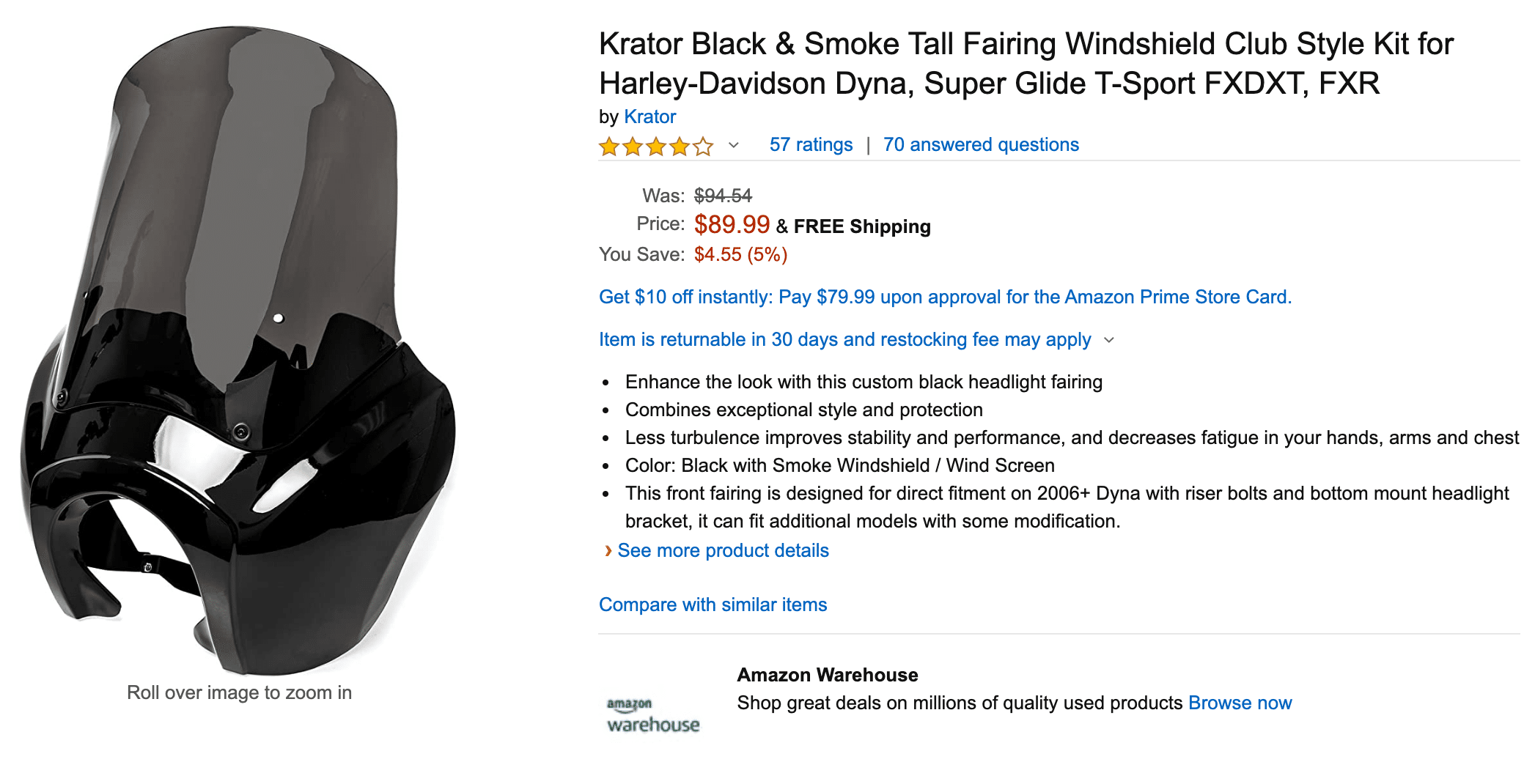 When I took it out of the box that clearly stated "Made In China," I discovered that the fairing itself was made of ABS and not fiberglass. This was actually a plus. In my personal experience with ABS in both automobiles and motorcycles, ABS better withstands road vibration whereas fiberglass can crack under the same shock. ABS is also better during impacts with rocks and road debris. H-D had switched over to ABS fairings and saddlebags years ago due to these same factors. Plus this ABS fairing was also much lighter (an inherent trait to the material and its construction process) than any of the fiberglass T-Sport versions I had used in the past. As we all know weight reduction is a good thing when building a performance-minded Harley.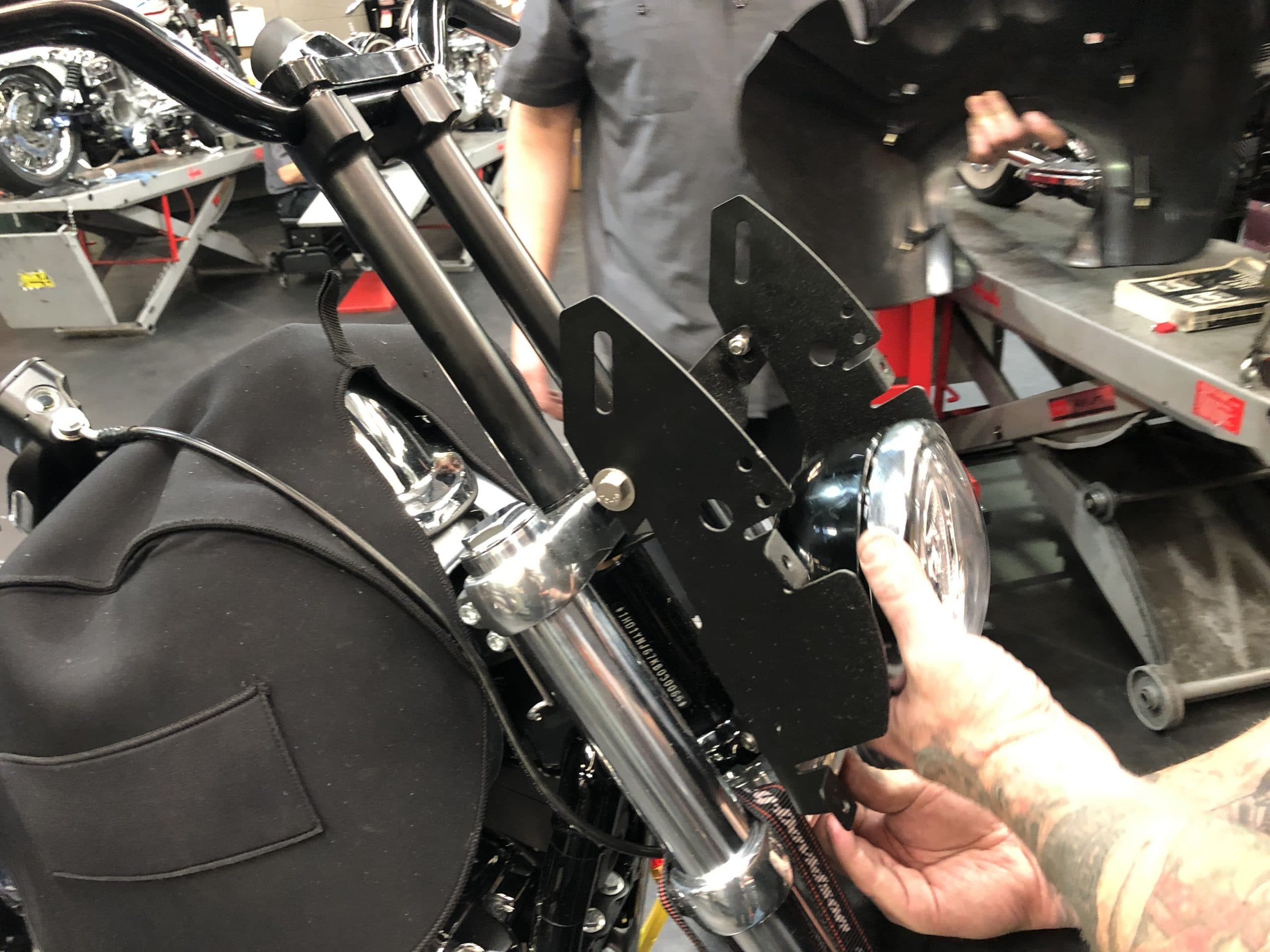 Anyone who has put an aftermarket fairing on a bike (even an H-D Quarter Faring) knows that this is not any sort of "snap it on" LEGO scenario and that you will have varying degrees of challenges in getting them on a bike.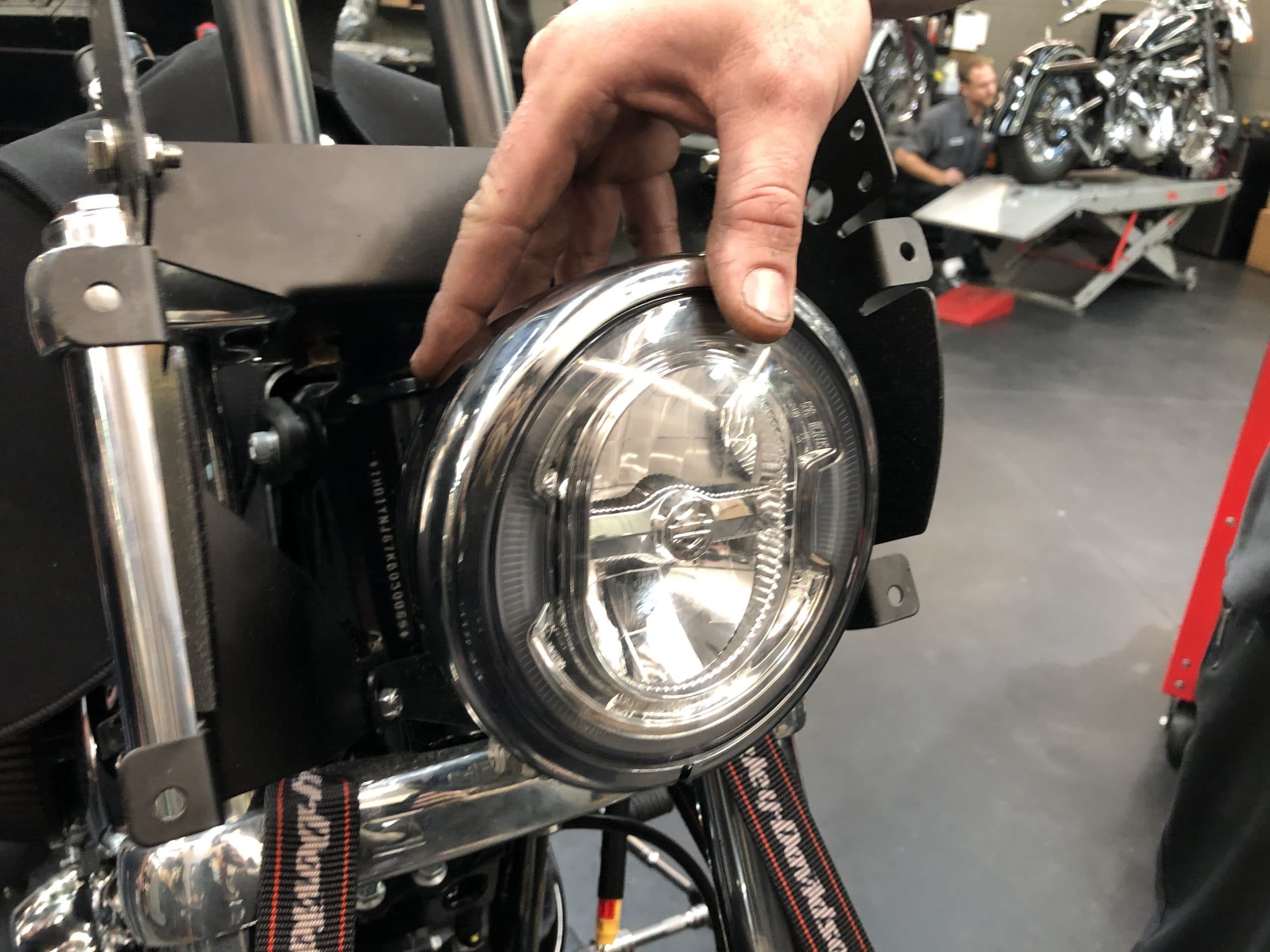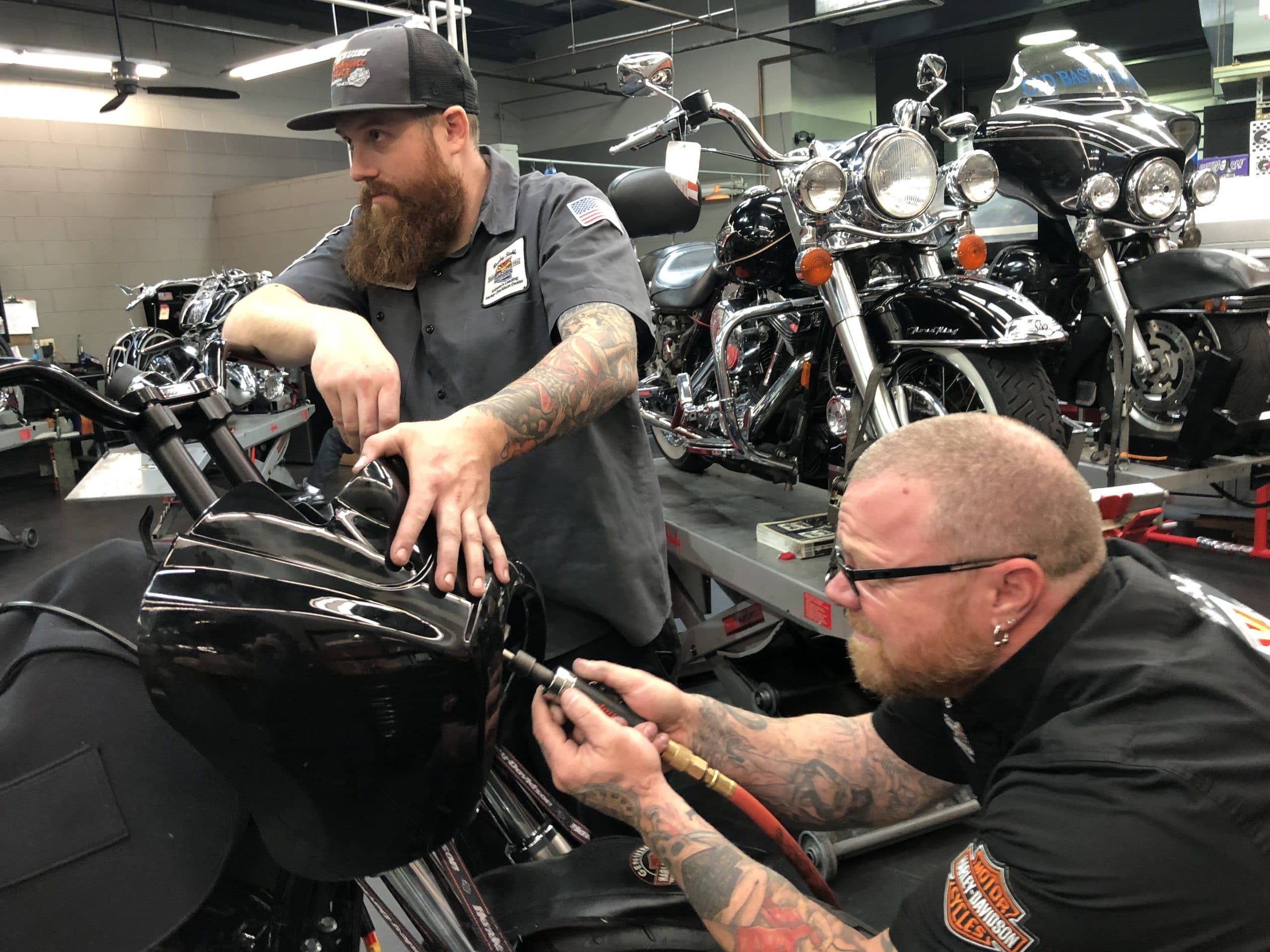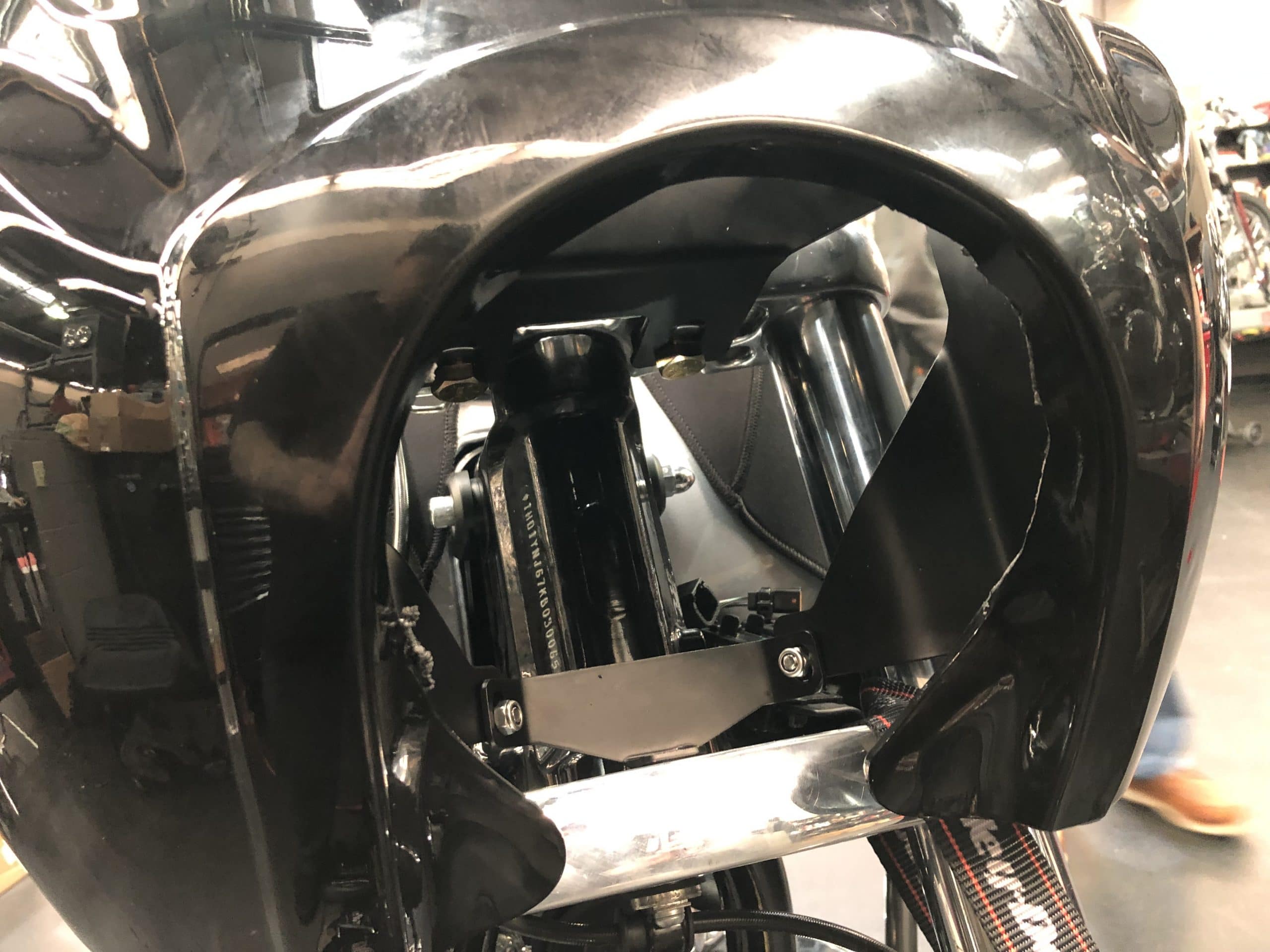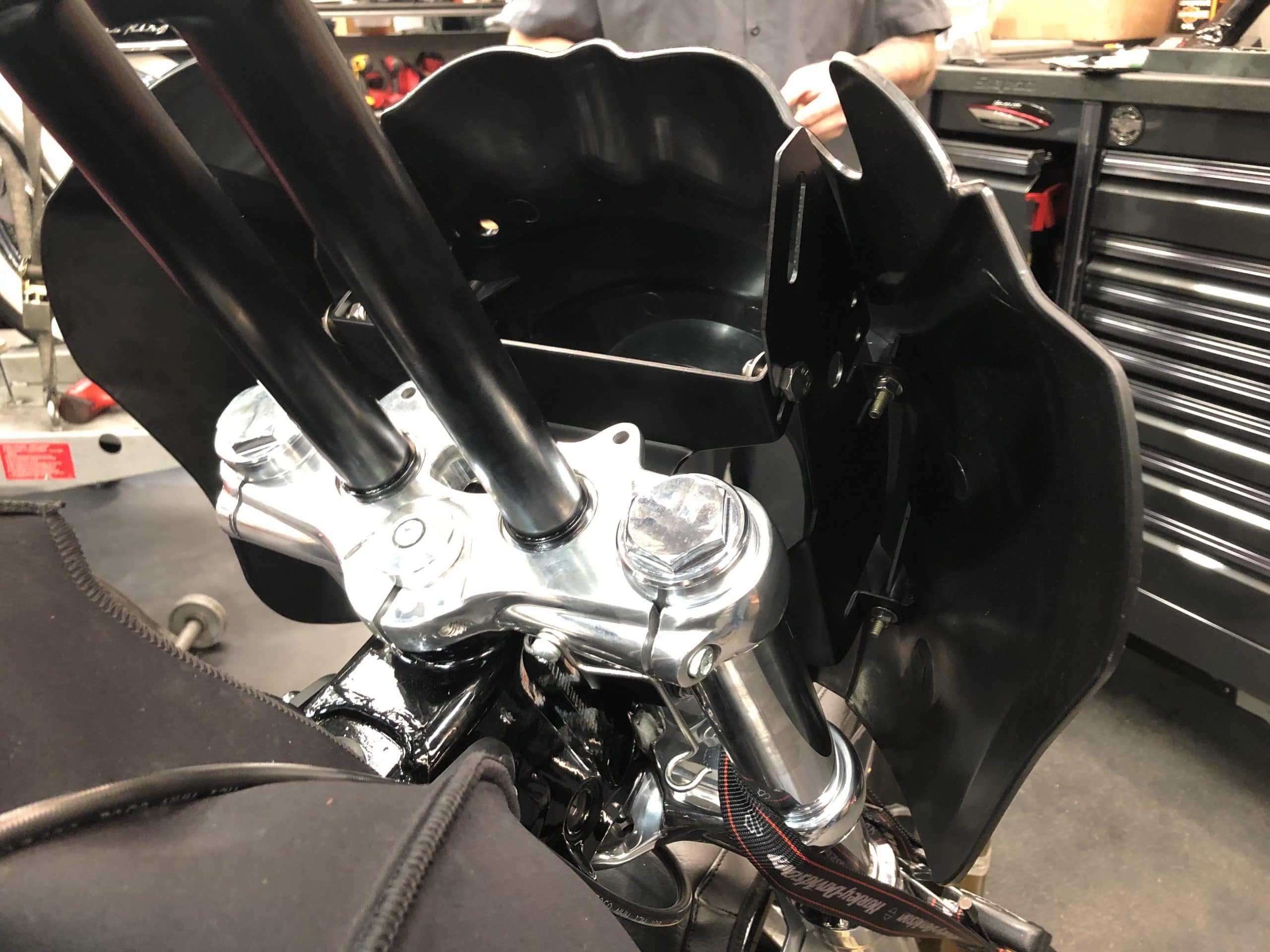 Then out came the windshield. It was ordered dark smoke in the 14-inch variety. It mounted to the fairing with a pretty nice adjustable parallelogram type of system. The manufacturers at Krator took it upon themselves to add a small "flip" at the top of the windshield to help with some of the wind buffeting that the original and all T-Sport copies are famous for. Well, it didn't really help and by having that "flip" on the bike's windshield it for sure let everyone who could see it know that it was indeed a $100 "Amazon fairing."
We rode the bike for a bit over 100 miles and had to re-tighten all the hardware that we already soaked in blue Loctite. And then again at 50 miles. So off came the whole unit and we spent $40.00 getting real hardware to hold it all in place. While we were at it we spent another $20 making an anti-buffeting system similar to to the ones we had made in the past for other manufacturer's T-Sport fairings. It just simply lifts the windshield slightly off of the fairing to allow a stream of air under it. After that it was smooth sailing until about the 800-mile mark.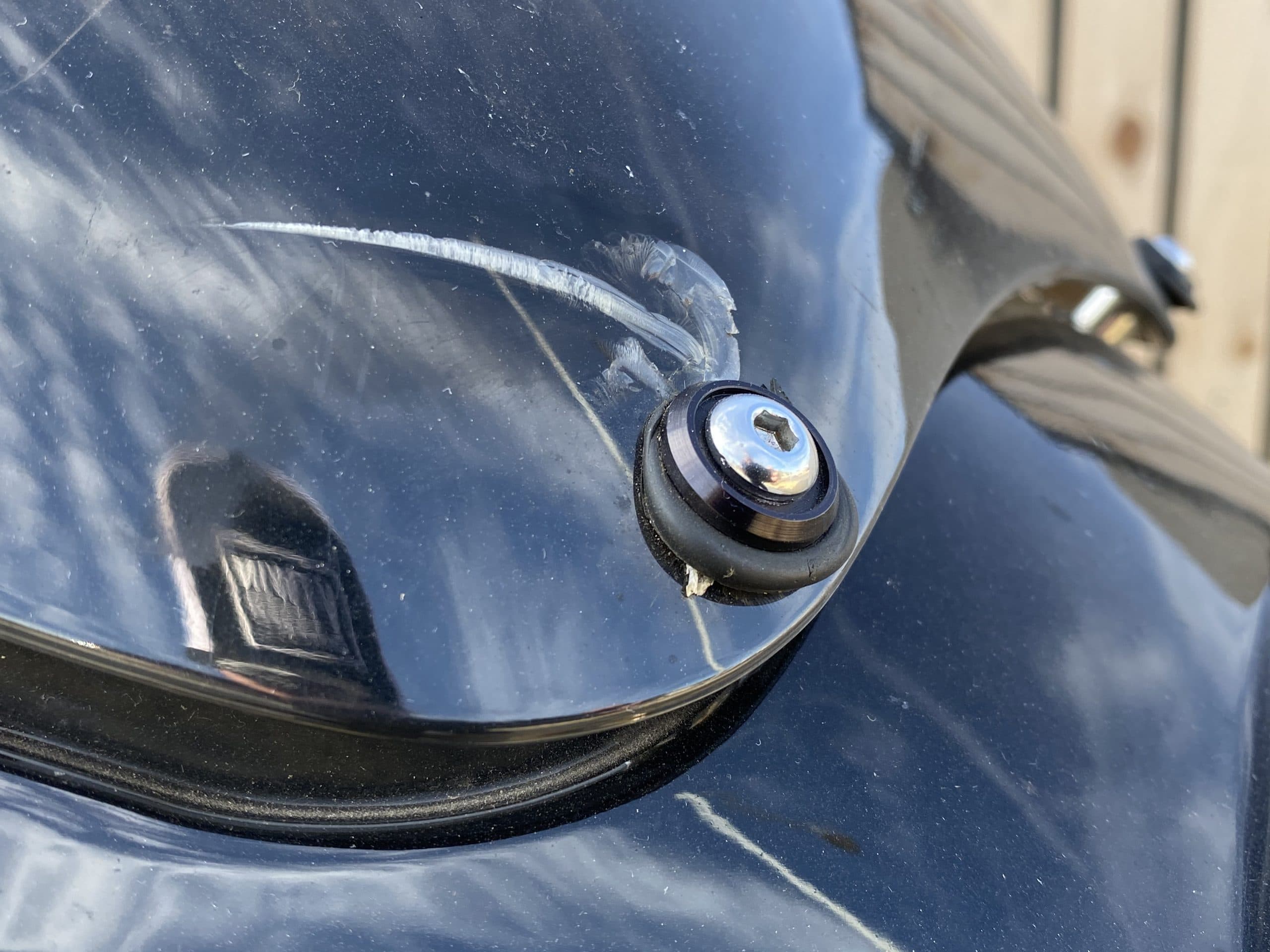 What do we say about this fairing? The ABS fairing construction gets an A+ but the rest of the fairing gets a D-. And yes, if you are crafty you could buy this fairing cheap and for a few hundred bucks and a few hours time Frankenstein one together to your liking with a different windshield and attachment hardware. Or check out this scenario; If you want one that is going to last, then buy a T-Sport fairing from a reputable manufacturer who has worked out all the design, fit, and finish kinks so you don't have to.
The Krator fairing is now off of the bike and being swapped for a 2020 Harley-Davidson Softail Quarter fairing with a Dirty Dixie Performance 14-inch FXXT windshield. Stay tuned for that in an upcoming install and 1000-mile thrash test.