Legend Suspension Installed | COVID Crossing
The COVID Crossing isn't just a straight-out shot across the US of A on a stock Harley-Davidson Electra Glide Standard. If you've been following along on our Instagram page, you probably know that. If you haven't, (a) shame on you, (b) we'll keep you posted here, too. Legend Suspension stepped up as our suspension sponsor, bringing their REVO ARC remote reservoir shocks and AXEO front fork cartridges to bear on our bike. Here's how the installation went down.
The REVO coils in the shocks plush out the ride quality and increase resistance to bottoming out. Both of which are kinda handy when you're on a cross-country mototrek like the COVID Crossing.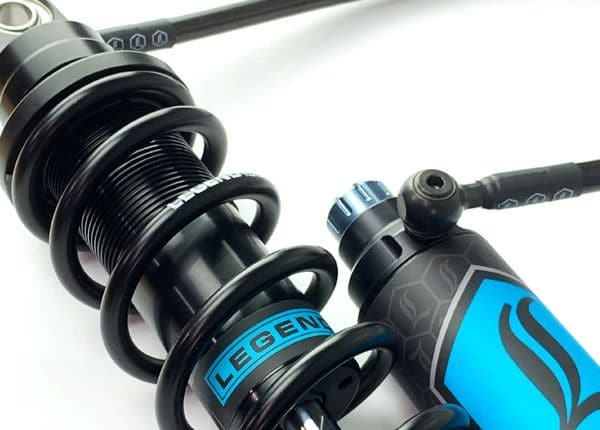 REVO's extended coil length features a larger "sweet spot" without increasing overall shock length. Additionally, the shocks adjust by hand and you come in 13- and 14-inch lengths in both standard and heavy duty versions.
Meanwhile up front, the Legend Suspension AXEO fork cartridges do their part too. The fork setup comes in stock or 1-inch lowered lengths. Increased pre-load range allows fine tuning for various riding styles and weights. They accomplish that thanks to the threaded pre-load adjuster. Legend also promises improved stability, cornering, and traction with the setup. Again, all of which come in handy on long trips (and short ones too, of course).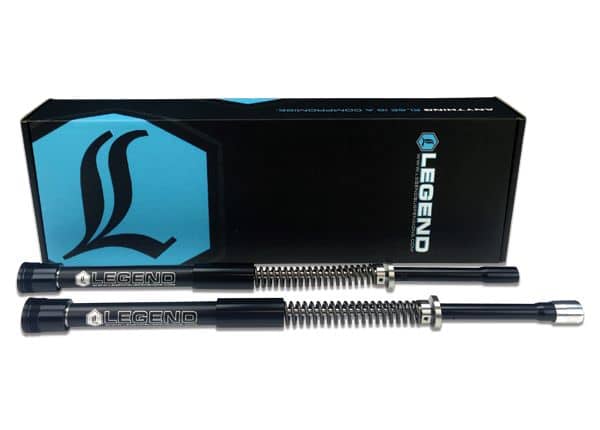 The Vtwin Visionary COVID Crossing rolls through the Southwest this week. Follow on Instagram for updates. Keep an eye here for more looks at the products going onto the bike.