Cobra Intake and Exhaust Upgrade | COVID Crossing
Cobra USA brought it strong for our Electra Glide Standard with an intake, full dual exhaust, Neighbor Hater mufflers, rear rack, and backrest for the 2500-mile COVID Crossing. Check out the specifics.
Parts Role Call
For starters, lets look at the Neighbor Haters and dual exhaust. Round 4-inch tubes comprise the mufflers. They bell out to 4.5-inches, for an aggressive and classic design at the rear. The muffler tip is then rolled to give them a clean, finished look. Internally, the NH mufflers carry a spun and louvered baffle, but only for eight inches. Thus they produce an aggressive bark. At the end of the baffle is a trumpet shaped inner tip. It works in harmony with the belled end, thereby creating a distinct look.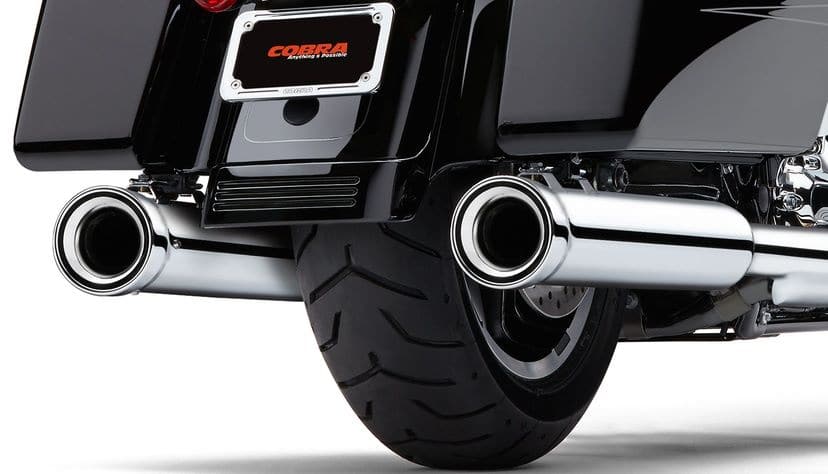 For our Cobra intake, we received one of their air cleaner kits. Each kit takes the internal elements from the PowrFlo Air Intake and replaces the outside cover with a svelter edge-cut frame. This is Cobra's air cleaner kit. The frames come from laser-cut steel. Moreover they're polished and chrome plated. The Cobra C-over-V logo is laser cut into the top rear leg of the frame. High-flow K&N Air Filter element ensures the maximum air intake and protection. Kits consist of a laser-cut steel cover, mounting ring, and all the fasteners, seals, backing plate and mounting hardware.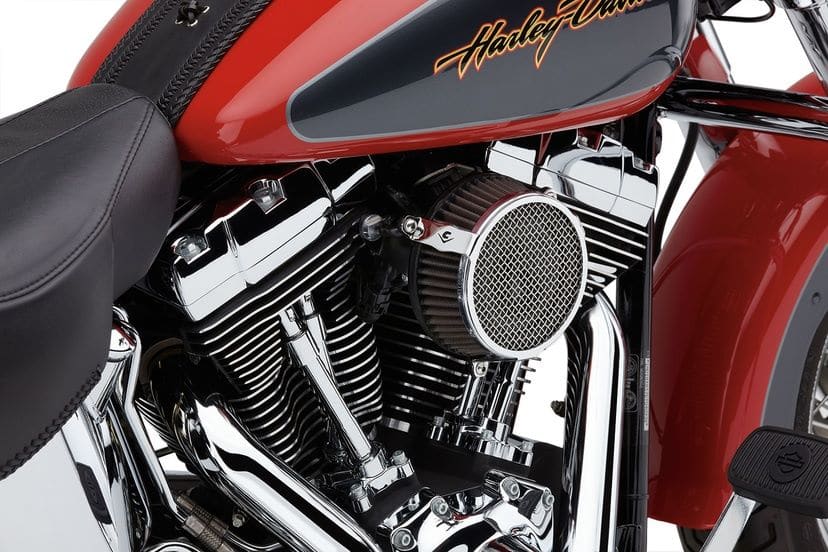 Cobra carries three rack options. The first two are a tube steel rack and a laser-cut and formed solid rack. Both of these are options for their sissy bar. The third rack is offered for some models as a stand alone unit.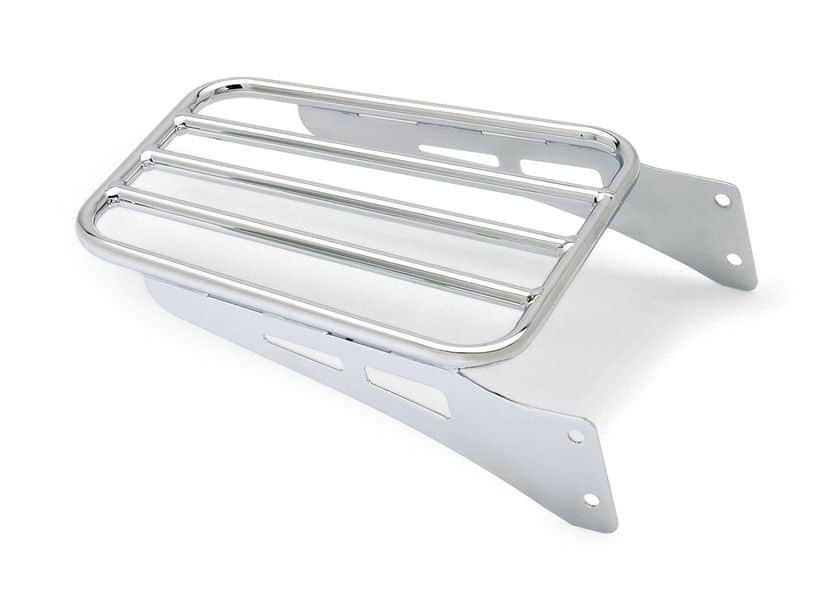 The company also offers two types of sissy bars based upon the material. One is a solid rectangular bar in three heights: mini, short and standard. The second is a solid steel round bar that comes in two heights: short and standard.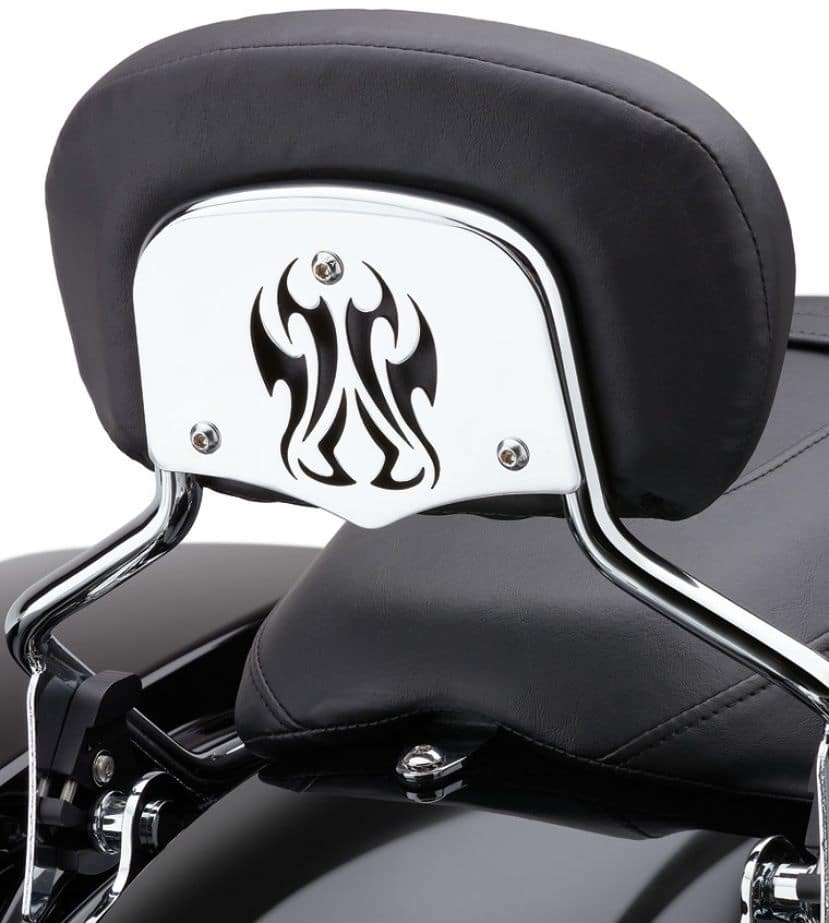 You'll find more cool stuff from Cobra USA right here on their site.